Resilient. Proud. Magnificent
Front Desk
Resilient. Proud. Magnificent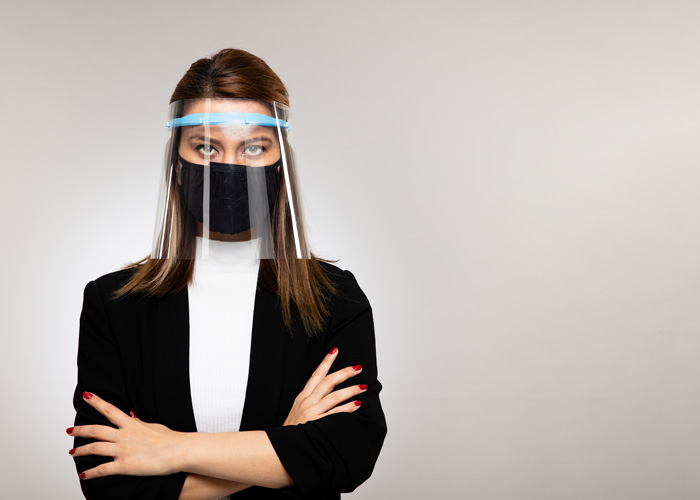 As the country was ordered to stay at home to protect the NHS and save lives, and GPs moved to entry by remote triage, Rob Darracott asked a dozen pharmacists to log their Covid-19 experiences in a series of emails and calls. This is their story of five weeks in community pharmacy
w/c 16 March
For most community pharmacists, there was barely time to breathe. But some took a moment to tweet their thoughts as pharmacy teams found themselves on the on the sharp end of a public panic, severe shortages of some medicines (notably inhalers), and a Government – in England at least – that was slow to recognise their efforts.
Sutton contractor Reena Barai's tweet that a few were "getting more air time than the many, like me, who are going to extreme lengths to put our patients first and working all hours to prop up the NHS at the front line" summed up the mood for many.
In Leeds, Mohammed Hussain tweeted: "I've never seen anything like it. Every day feels like Christmas Eve and Easter, repeated", while in Dorset, Beaminster Pharmacy owner Mike Hewitson used social media to say: "So proud of my pharmacy teams. One dispensed 1,000 items – 11 per cent of the month's work, just today. Everyone has been brilliant. I might have had a small row with a patient insisting on a specific brand of furosemide though #notapriority."
Hospital pharmacist Olivia Lyons hadn't forgotten her community colleagues. She tweeted: "Community pharmacies are the unsung heroes of this pandemic. I work with a team of 60-plus colleagues to help manage medication shortages, supply issues and new medication guidance. Community pharmacy is dealing with all this and MORE, with a much smaller team."
In Scotland, Right Medicine Pharmacy's Jonathan Burton summed up the mood at the end of another stressful day. "It's going to be messy, difficult and imperfect, but you can guarantee pharmacists and their teams will do whatever they can to keep their communities safe. Today was difficult and frustrating. It was obvious the messages regarding selfisolation for fever and cough were not always understood. Work felt different, full of risk," he tweeted.
Lisa Padgett reflected on her experience of the public. "So many patients are irritable and short, and rude to my staff. But then there are some who say, 'You're more than a pharmacist, you're a great friend. You always look out for us.' And 'your team is doing an excellent job. Thank you.'"
It's going to be messy, difficult and imperfect, but you can guarantee pharmacists and theirteams will do whateverthey can to keep their communities safe
w/c 23 March
By the start of a second huge week for the sector, community pharmacy had responded to the new dynamic, implementing social distancing measures and erecting physical barriers to protect staff in the absence of personal protective equipment (PPE) – an issue that was to become a recurring theme. Many had already moved to 'one in, one out' policies, and were using the new granted opening hour flexibilities to catch up.
Lindsey Fairbrother of Goodlife Pharmacy in Hatton, Derbyshire, said things were "a lot calmer now we have social distancing measures in place. We spent Saturday afternoon putting up signage and applying markers to the floor. Still had to ask customers to stand apart, though."
This was the second week in the eye of the storm. CJ Patel said his five pharmacies in Croydon saw a three-fold increase in footfall and prescription numbers. At Kepple Lane Pharmacy in Garstang, Lancashire, pharmacist Usmaan Hafiz only had time to write: "A 15 hour shift physically and mentally drained me." For others, the focus had shifted. Fin McCaul of Prestwich Pharmacy in Bury noted: "The shop was back to normal, but the phones were nuts and deliveries are through the roof."
Some reported that GPs were not helping the situation, with some increasing prescribing intervals to 56 or 84 days, against the advice of the authorities. "Despite requests from local health boards, prescribers are not listening," said Phil Galt, managing director and superintendent pharmacist at Lindsay & Gilmour in Edinburgh. "We're left to deal with the aftermath. Staff are overwhelmed, patients are abusive."
In Cornwall, Nick Kaye said: "In my GP role, I have influenced practices that were issuing three months of medicines to go back to 28 days, and got CCG endorsement of this position."
During this week, pharmacies were coming under more pressure as staff started to self-isolate. Lindsey Fairbrother lost her pre-reg. Mike Hewitson was two down, while CJ Patel had a member of staff in one of the 'at risk' groups who felt they had to isolate, but "was in tears as she felt that she was letting the rest of her team down." Rifat AsgharHussain had a driver and a full-time dispenser off.
The Government's premature announcement of a pharmacy delivery service didn't help. Graham Phillips, who had pressed himself into service as a second pharmacist at Newington Pharmacy in Thanet, got straight to the point: "We are swamped with calls and wasting endless amounts of time we don't have, explaining that there is no such service." Mike Hewitson was receiving dozens of calls a day too. "It's a shame they know as much about the service as I do," he said.
The non-availability of PPE was becoming an issue for almost all of our correspondents. Some reported shortages or a lack of supplies entirely. "We washed our hands," said Mike Hewitson. Fin McCaul summed up the feelings of many: "There is a principle here. GPs have 3-500 kits in every surgery and they are closed to the public [unless they are invited in]. We have 50 kits, are open to the public and are the only health profession that is having to deliver to potentially Covid-positive patients!"
As the thoughts of contractors turned to how they were going to pay the wholesaler bills for the extra stock bought in to meet demand, NHS England's first webinar for community pharmacists did not hit the spot. For Rifat Asghar-Hussain, of Evergreen Pharmacy in Halesowen, it was "a pat on the back" and a message to "Please carry on for free". According to CJ Patel, there weren't many answers to key questions like delivery details or paying for extra purchases: "Lip service." His view was echoed by Graham Phillips: "Lots of thanks for our sterling efforts, but precisely zero answers."
As the week drew to a close, contractors' concerns grew for the funding and the health of their teams, and the lack of recognition of the danger community pharmacy felt it was facing. CJ Patel said: "Staff need the PM to acknowledge that they are turning up day in, day out and exposing themselves to Covid with very little support." And Fin McCaul added: "My NHS statement will not cover my purchases and the increase in my staff wage bill. I am paying over the odds for stock and the Tariff is not reflecting this – a nightmare for profit and cashflow. How do we influence Government to pay us properly and protect us? Above all, how do I keep the team safe, positive and well?"
Pharmacists reported feeling 'tired, but positive'. Most had caught up with their backlogs, and if they hadn't, it was under control. "It feels like the end of the beginning," said Mike Hewitson.
Lindsey Fairbrother said Friday was the worst day of the week: "Just horrible – extra pressure with trying to sort things ready for delivery and our first really nasty customer, who nearly got my most non-emotional staff member to cry."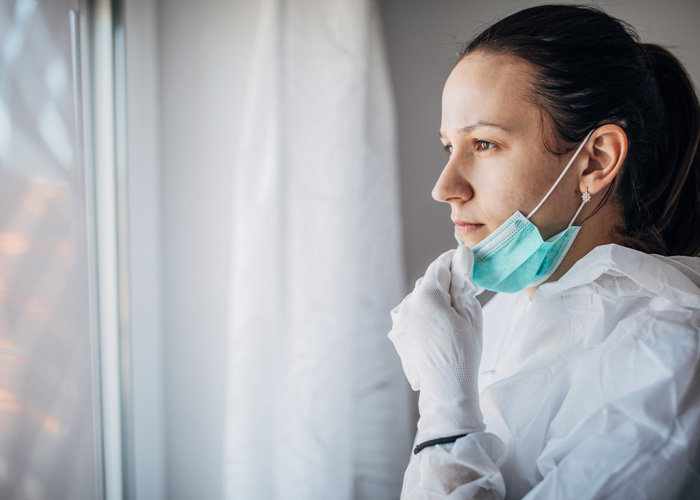 Weekend reflection, 27 March: Mike Hewitson
"This first phase, characterised by the surge in dispensing workload is, as far as I can tell, finished. The next phase will see people turn to pharmacies for advice and will push many of our colleagues beyond their usual comfort zone in terms of what they are being asked to assist with. We'll also see our own capacity diminished as the virus and containment measures mean we will all be working short staffed.
We all need to be retooling to essentially become distance selling pharmacies, as much as that goes against the grain. We need systems in place to allow those who are stuck at home to reorder their medicines, and to arrange delivery. This will mean a shortage of phone capacity, and/or a lack of people to answer them.
There's an obvious capacity issue with deliveries and we still have not seen the national service spec, which is now a week behind when we needed it to be able to safely scale the service. Unless pharmacies have robust systems in place to track and trace deliveries, they will be in a mess within a week at the volume I anticipate. It will be chaos.
At some point, we will emerge into a recovery phase where we have reached a steady state with many of these problems, but this phase will bring its own challenges.
w/c 30 March
Prescription volumes were back down, and everything was calmer, especially as patients got used to the different way pharmacies were having to operate. "The mood of customers is a lot better compared to last week, when there was panic and frustration," reported Reena Barai. "They're grateful we are open and taking sensible precautions." Staff numbers in pharmacies were fairly stable, with the first returners from 14 days' selfisolation balanced by those going in the opposite direction.
The previous week's webinar had held out hope for new stocks of PPE, but the reality was hit and miss. "They are items of magic," said Rifat Asghar-Hussain, while just 50 miles up the road, Lindsey Fairbrother had received 100 aprons, facemasks and a box of gloves "on time".
PSNC's announcement of the (repayable) £300m advance payment set things off again. "Spin," said one. "I was feeling a bit calmer till I saw our 'loan'," wrote CJ Patel. "All the community pharmacists I have talked to feel let down by this." Reena Barai said she felt "rejected" by the news, adding: "I feel like closing my pharmacy for good." Community Pharmacy Scotland's securing of £5.5m in new funding was viewed more positively. "CPS doing a brilliant job as always," said Phil Galt.
As the weekend approached, most had been looking forward to some kind of break, so the announcement of Bank Holiday working was a disappointment. "Teams are knackered," said CJ Patel, "working while in this state could lead to errors and patient safety concerns."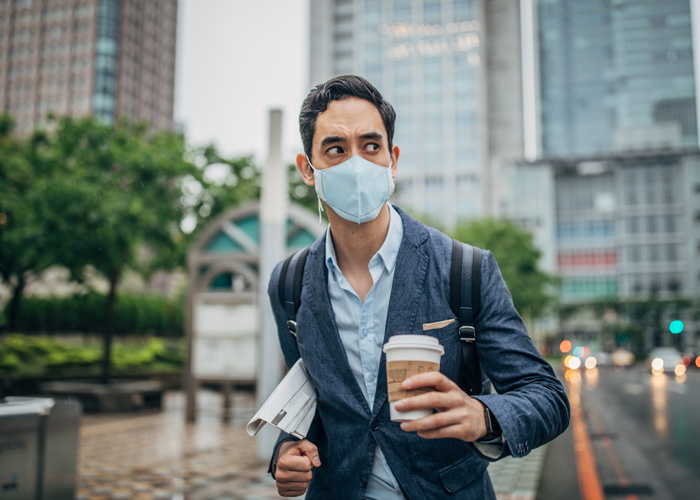 Stories from the Frontline
"In the first crazy week, a patient – not one of my regular patients – asked about aspirin for pain in his chest. He didn't want to go to his GP as
they were busy, so he thought he'd get some aspirin and see how he felt. He didn't want to go to A&E as he'd heard a patient had died at the local hospital of coronavirus. I explained that even though GPs are busy, he must ring the surgery immediately and be seen today. Luckily, he listened. He had a pulmonary embolism. He came in the next day to say thanks!" Reena Barai
"We've had a big surge in patients with severe anxiety. We regularly speak to them to keep them calmer. They are really struggling with being
stuck at home alone and often we are the only accessible healthcare they can just pick up the phone to." Rifat Asghar-Hussain
"A regular elderly patient had someone collecting medicines for him. I asked after him: not well. Terminal cancer (stomach) diagnosed two weeks ago. I called him to find out how he was doing. Very stressful for the whole family (at a distance) as they feel hearing him die over the phone will be unbearable. His medicines are a mess, due in part to a delayed letter after an appointment. We are now doing a medicines reconciliation from his recollection of that appointment, making de-prescribing suggestions to GP colleagues, and planning to check in with him daily and update his family on alternate days." Ade Williams
"I get a text that the only surgery serving our population of 12-15000 is shut, and we're besieged. We hear the doctors and surgery staff are all ill. No information on the surgery website, and a flood of anxious patients in the pharmacy. We try to reassure them, but we've got no information. Surgery on answerphone. I call the CCG: the automated phone message says email. They email back saying the surgery is open. My team tell me 'they're not stupid; they can see the surgery is closed' – we're right opposite. I point this out. They email back saying
I am just worried about loss of business. Finally, after being threatened with the GPhC for harassment, I get answers. There's Covid in the surgery, everyone is in isolation, it's being deep cleaned. We'll probably have 2,000 prescriptions emailed on Tuesday, and of course they haven't thought of the impact of that on us." Graham Phillips
We've shown a lot of resilience. We have shown people what an asset we are. Without much central support, we have shown organisation and grit… As a profession, we can feel proud of ourselves
Easter
Good Friday was "manic" said Rifat Asghar-Hussain. Easter Monday was "dead quiet in terms of patients, but there was a lot of dispensing," said Mike Hewitson. Lindsey Fairbrother reported that Saturday was "crazy – had to have six staff in instead of four."
PSNC got a better reception for the funding for Bank Holidays and payments for deliveries to shielded patients, although the specification and logistics of using volunteers gave cause for concern. CJ Patel's view was: "Get the shielded patients' flag on prescriptions. The Summary Care Record does not flag all shielded." Reena Barai was blunt. "Useless! I'm delivering to so many people who aren't in the shielded cohort. I can't imagine claiming for many. Often, medicines are urgent and needed within hours, so I can't wait to find a volunteer."
The PPE situation had not improved either. Public Health England changed its advice, which added to the confusion, and pharmacists were making the decisions themselves. "We are ALL wearing masks," said CJ Patel. "My staff deserve to be protected. You would be surprised as to the number of patients coming in coughing."
Rifat Asghar-Hussain was following her own guidelines "since no-one else can agree". Reena Barai was the same: "We've secured our pharmacy with screens, so we're not wearing masks. We wear masks when delivering medicines to patients where we have to go into their home or into a warden-controlled block."
Pharmacists have shown they are able to deal with a much wider range of things, and we need to give them the tools to be able to do that. We have to stake our claim for a wider scope of practice around minor ailments
Things to think about next
Five weeks in, I ask what our correspondents takeaways are so far. "The grass roots response has been magnificent," Mike Hewitson says. "We had less than a couple of days' notice of the Bank Holiday. My team all volunteered to come in and not a single one of them asked for additional pay. Because they are pulling together as a team."
Ade Williams, of Bedminster Pharmacy in Bristol, took a similar line. "We've shown a lot of resilience," he said. "We have shown people what an asset we are. Without much central support, we have shown organisation and grit. It may not be how things should be, but pharmacy has not fallen over. As a profession, we can feel proud of ourselves. People are not going to say they received bad care from pharmacists. Whatever level of clinical competence we came into this with, we have learned quickly and adapted because there is nobody to refer to."
Thinking for the future, he continued: "We need to speak more to our ambition. This mode of practice is what the system wants from us. You see general practice asking 'where are the patients?' Actually, in the community, patients are still being seen. They are coming into community pharmacies – that's why there is a queue."
Mike Hewitson again: "Pharmacists have shown they are able to deal with a much wider range of things, and we need to give them the tools to be able to do that. We have to stake our claim for a wider scope of practice around minor ailments and we could end up taking stuff at the lower end of long-term condition management. We have to look at how pharmacy can be a properly integrated part of the NHS family."
"We've seen minor injuries on a scale we've not had before," says Reena Barai. "We've had broken fingers, injuries doing DIY, a guy who hurt his shoulder doing that Joe Wicks thing. Our phone lines were like a doctor's surgery. I felt like I should have several receptionists."
Lindsey Fairbrother did two tetanus jabs and one typhoid because practice nurses were 'not doing injections'.
Our pharmacists can see the need to acquire additional skills, particularly in prescribing. Mike Hewitson says: "I realise I have to do my Independent Prescriber qualification now. There aren't enough prescribers in the system anyway. In Dorset, huge numbers of GPs have retired, and there are not the numbers coming through. We are going to have to reconfigure systems.
Lindsey Fairbrother is already a prescriber. "I barely use that at the moment. We could be utilised in more ways," she says. "Why don't they just let pharmacists do all these repeat prescriptions authorisations?"
Reena Barai is a prescriber too. "I wish I had a prescription pad and a prescribing budget," she says. "We've missed a trick there."
It's been tough, but all of our correspondents cite the public response as the best thing about the past few weeks. "The idea of becoming a community asset has paid off. Nobody has shouted at us – that's miles away from our experience," said Ade Williams.
"Every time someone comes in and thanks us for staying open or says 'you guys are incredible', all of us have this warm feeling," says Reena Barai. "It's the nicest thing when people appreciate us, and so many do."
Mike Hewitson agrees: "The support from the public has been quite emotional at times."
I ask what they would say to a Government minister, should one find the way to their pharmacy next week. Reena Barai says: "I'd say 'you have to see it to believe it'. There are not enough ministers or powers that be who have a true recognition of what we do in pharmacy, and what we have done during this pandemic at an extra level."
"Our story is of the care we are providing," says Ade Williams. "You can see the volume going through the system on NHS Digital's platform, but I'd say 'this is the care that happened today'. This is the value of community pharmacy and why we are here. We need a model that supports us doing this. I wish I'd been tracking footfall, because it would be great to show what has happened in the last six weeks."
What the public had to say
The efforts of pharmacy teams did not go unnoticed, and the nation took to social media to thank pharmacy teams.
@piersmorgan: "I want to give a shoutout to all Britain's pharmacies. Just been to a local one in Kensington and they're working flat out due to the closure of many doctor's surgeries, yet they have dangerously little PPE. Don't forget them @MattHancock."
@ellenaki1: "Mayberrys Pharmacy, my local pharmacy, is working flat out to supply their local community with prescriptions. Well done to all those putting others before themselves."
@abadgirly: "Ours are working flat out with no protection whatsoever, other than a row of chairs to keep people back. They have communal pens for signatures, which is a problem I wish they'd sort out. But I appreciate them."
@janeywalters09: "Our local pharmacy are not wearing PPE and they are not complaining about it and said it's for nurses, etc. They have strict social distancing in place, only one customer in at a time, safe queue outside as well."
@TheHarre1: "My mum works in one and is scarily busy. She is putting herself at risk every day and the stress she feels is causing her sleepless nights. I can't see her to comfort her. She is my hero."
@jasdeep_xo: "My sister was a part time #Pharmacist, but decided to go back full time after surgeries stopped doing face to face appointments. She gets abuse daily. I'm terrified she'll get sick and pass it onto my nieces, but she reminds me 'it's her job' and there are more important things. She's my hero."
@TTJ_Ingram: "Huge thanks to all the unsung heroes working in pharmacies up and down the country and working under immense pressure at this time!"
@teacher_ld: "I was standing and waiting (a long time) to be served by a pharmacist the other day, when she became a bit teary and said 'thanks for being patient, you won't believe how rude some people are being, we're completely overwhelmed. Sometimes we don't get a sip of water all day'."
@AGPTrainee1: "Can't thank our pharmacy colleagues enough for the hard work they are all doing during this time. They are so busy, but still managing to get medications to patients who need them urgently."
Sponsored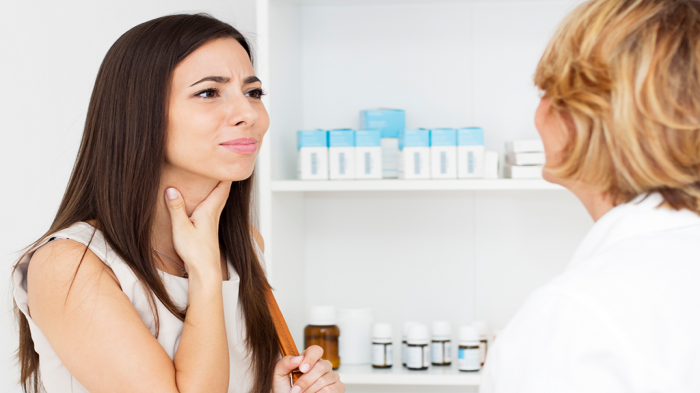 Sponsored Education
This module will help you to understand and educate customers about the risks of antibiotic resistance, and recommend products to help them effectively manage their sore throat symptoms.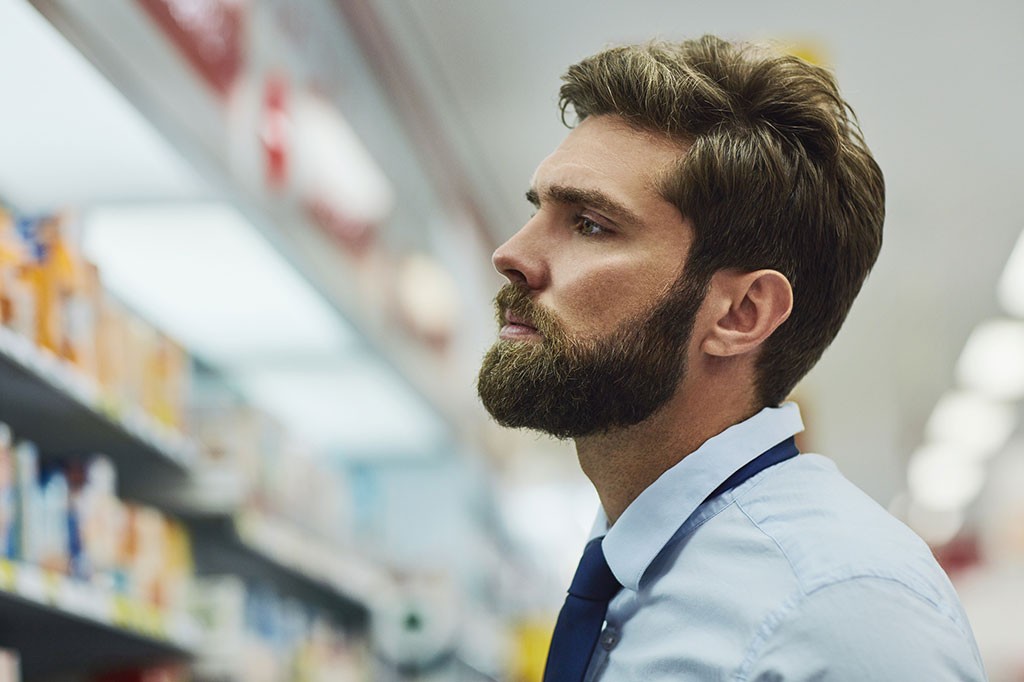 Sponsored Education
Get back to basics on the causes and impact of erection problems so you can confidently support your male customers
Record my learning outcomes