Use research to help get things right
Front Desk
Use research to help get things right

By Rob Darracott
The day I spoke to Claire Anderson, the chair of the English Pharmacy Board was chairing a training session in the afternoon. I'd asked her why community pharmacists should be members of the Royal Pharmaceutical Society (RPS). In reply – of which more later – she cited the training the professional leadership body was running with the Royal College of General Practitioners for the Community Pharmacist Consultation Service (CPCS) as just one example of its support for the community sector.
The implementation of a researched, piloted, evaluated, rolled out and expanded service encapsulates a number of the themes of my conversation with Nottingham University's professor of social pharmacy. Research, the role of properly conducted evaluations, the need for efficient and effective implementation, with proper training for those who need it. Doing things properly when patient outcomes are at stake.
"It's a very exciting service," she says. "The Bristol evaluation [of the second strand GP referral] was really good. It's really worth doing the training. There's a wonderful GP and two advanced practitioners; it takes two and a half hours one week and two hours the next."
With funding from Health Education England, and a CPPE e-learning programme for completion before and revisiting after, the training is free to participants. Claire says around 1,000 community pharmacists have so far completed the sessions, but "there's a large workforce out there".
She is quick to point out that while the Bristol evaluation was done elsewhere, she and her colleagues at the school of pharmacy have completed a number of evaluations of major initiatives across pharmacy in recent years, most notably of the initial wave of GP practice pharmacists and of the New Medicines Service (NMS).
Those important pieces of work are just the tip of the iceberg, however, for the Division of Pharmacy Policy and Practice. "We define ourselves as being about the advancement of knowledge about medicines and the pharmacist's role," Claire says. "We wish to influence practice and policy to improve the health of patients and the optimum use of resources. We use quantitative and qualitative methodologies and our main areas of research are medicines use, public health, pharmacy education and workforce, pharmacy services and safety and prescribing quality."
We don't always base what we do on good evidence, and we need to use implementation science more when developing services
I wonder, what is 'social pharmacy'? Claire says she gets asked about her title a lot. "When I got my chair in 2003, I chose 'social pharmacy' largely because people across Europe and in the US in a similar position use it. It's a multidisciplinary hybrid, like pharmacy itself, and draws on sociology, social research, social psychology, political science, critical studies and educational studies. At its simplest, it's the application of social and behavioural sciences and their research methods in pharmacy practice and policy. "Sometimes, I wish I had called myself professor of pharmacy practice, but it enables a conversation and it does describe what we do.
"I started off doing public health and health promotion in pharmacy when I did my PhD," she says. "Then you get commissioned to do things by different people, or you apply for research funding for things that you want to do to develop yourself and your research area. So you might go to the National Institute for Health Research (NIHR), Wellcome or the research councils with your idea on an open call. Or you get a PhD student coming in with funding for a specific thing. Then NHS England or NIHR will commission research regarding health policy, and you go for that. We also do quite a lot of work with Boots because of our co-location, and then they fund some of our research as well."
Find your passion
"We all have a passion," Claire continues. "My colleague Li Shean Toh, who was my PhD student, is developing a whole new area of astropharmacy incredibly successfully. She started off doing stuff so she could get known. After some very successful networking, she got research funding from the UK Space Agency. Watch this space, because the sky's the limit – ha ha."
Pharmacy organisations seem to be missing from the funders' list. Claire says they haven't funded anything at Nottingham recently. "I know the NPA worked with somebody at UCL on its recent survey and PSNC, way back, funded the medicines management project I did with Christine Bond [University of Aberdeen]; the RPS does small amounts. There's a place for some of the organisations to work more closely with universities to develop their research," she says.
Time is a factor, Claire suggests. "If you have a big data set, whether that's quantitative or qualitative, it takes time to evaluate. People often want it too quickly, so you have to rush it. Ages ago, we evaluated supplementary prescribing in pharmacy and nursing, but they brought in independent prescribing, which we were meant to be informing, halfway through. Research is often thought of too late; it should be considered much earlier in the process. People need to realise it can take a long time to do it properly."
So if it's not commissioning research, is the profession making the best use of the research that is done? The answer comes quickly. "No. It could do a lot more," Claire says. "Evaluation is often an afterthought when it should be built into the design of new services. It would help to get things right. I know the CPCS has been based on research better than other things – we didn't do that research, I don't mind that – so maybe things are changing."
"We do research and it sits on the shelf; people don't always value and use it," Claire adds. She's right. The research underpinning the NMS, the first community pharmacy service with a formal evidence base, sat on a shelf for six years. "We don't always base what we do on good evidence, and we need to use implementation science more when developing services. We need to take them much more slowly and do it properly. I think we'd get things a lot more right.
"Often, there is not enough funding either. We did the GP pharmacists work on the cheap, but we could see the value of doing it. But people then ask 'why didn't you do this, this and this?'"
Claire thinks more could be done to get grassroots pharmacy teams involved in research too. "The work Mahendra [Patel, honorary professor at the University of Bradford, and a fellow member of the English Pharmacy Board] is doing at the moment with the Oxford University Principle trial [platform randomised trial of interventions against Covid-19 in older people] is amazing," she says. "He's mobilising community pharmacists across the country to get involved in recruitment for that trial and the Oxford people are applauding him for that."
Do your research
"We haven't done clinical research as a profession in the way that we could have," Claire says. "But I think that's about to open up, so I'm encouraging the people I'm mentoring at the moment to go the NIHR Fellowship route, do their research, develop as clinical researchers. It's important that we've got people doing research in practice." She picks out the work of colleague and associate professor Roger Knaggs in the area of pain. "He is a true clinical academic, conducting pain clinics while doing research," she says.
Research once seemed a secondary activity to the main business of teaching. No more. It is now integral to how universities work. "Universities get money based on research excellence – the research excellence framework exercise is every five or so years," Claire explains. "We put in our best papers and write impact case studies to show what research environment we have, how PhD students are developed."
There are 'esteem markers'. "Those are very important. It's what we've written, and where we've been invited to speak internationally. As just a small example, recently I got an email telling me that I have the most joint papers with Australian colleagues in the university. Australian papers for some reason get more citations, and they wanted to know why (it's because of the links I have made through the International Pharmaceutical Federation (FIP)). That's a good thing. A good ranking for research excellence brings in funding so we can do research. In a research-intensive university like Nottingham, that's really important.
Claire is now involved in the development of a new interdisciplinary research centre looking at health and wellbeing in contemporary society. As well as the school of pharmacy and the professor of primary health care Tony Avery, the new centre brings together the business school, health psychology, humanities, medical sociologists and others from across the university. "We're applying for some projects together and with colleagues from economics; I've been working with Tracey Thornley [a senior manager at Boots and an honorary professor in the school of pharmacy] on 'nudge' and NMS, which is really interesting. It's about changing labels to get people to change behaviour. That's led to an application to the ESRC (Economic and Social Science Research Council) to look at human co-operation."
These days, teaching is a small component of a typical (no such thing) working week, outside of Claire's duties as an elected representative at the RPS. "In the last month, I've been involved in applying for five different research grants; there's supervising PhD students; meetings about research I'm involved with. I've done two PhD vivas in the last week. In a way, sitting here at home in Oxford is easier because I don't have to move to get to all these meetings. Then there's writing papers of course, and reviewing the papers that other people are writing; dissemination is key. I don't do as much teaching as I did because my RPS role takes two or three days a week, but I do some lectures and I'm involved in our fourth year pharmacy leadership and management simulation."
Look at what's happening in Wales with the community pharmacists they have trained to be IPs – it's fantastic
Asked what work ticks that most important of boxes, impact, Claire cites the evaluation of pharmacists in GP surgeries. "Our work informed the roll out of that – very definitely," she says. "Our work in Kenya on transforming pharmacy and chemistry education is having a slow burning impact. The work I did with Oxford on antidepressants for the Healthtalk website has had an impact and been very useful for patients."
And what should we look out for in the near future? "We are doing some really interesting work on Covid discrimination – the university has asked us to look at not just race, but people being discriminated against for not wearing masks. We have some very interesting data. We are doing some work on mental health and people's perceptions of their data being used, the nudge and NMS work, competency frameworks for pharmacy in Kenya, and work on pharmacy education in Nigeria."
International interests
Claire's interest in pharmacy abroad has a number of roots. She is a longstanding member of FIP, but her work in Kenya came out of a Department for International Development (DfID) initiative to support the development of higher education in Kenya, and globally. "Robert Mokaya, who's our pro-vice-chancellor for global engagement, is a professor in chemistry and we were linked together to put in a bid," explains Claire.
"A lot of the work overseas comes via PhD students. I did a piece of work on developing higher education in Thailand that way, and we've just finished a massive piece of work in Nigeria which you will see start to be published. Ifunanya Ikhile interviewed every dean of pharmacy, conducted a massive survey, ran focus groups, and has come out with a lot of recommendations for the development of pharmacy education in Nigeria. I am a trustee of the Commonwealth Pharmacists Association (CPA) and I'm working with it to develop some research on hospital pharmacy quality in Ghana, working closely with Ghanaian colleagues."
I suggest to Claire that UK pharmacy has never made enough of its international links, even though it is one of the major financial contributors to FIP and hosts the CPA. "I think sometimes we think we know best," she says. "We can act as consultants to other countries, but we can draw from them as well. I think I have learned more from people at FIP than I've learned from anybody. And from people you don't expect – like Silvana [Professor Silvana Nair Leite, public health specialist at the Federal University of Santa Catarina]. We had a paper published yesterday on the pharmacy workforce in public primary health care centres in Brazil. I was lucky enough to go to Brazil last May, when I could still travel and see this in action; it makes the paper come to life.
"I'm working with UNITWIN in Africa – it's a university twinning system from UNESCO – part of FIP education, linking colleagues across Africa. We produced a report a couple of weeks ago on education in sub-Saharan Africa that I was privileged to be a part of."
Closer to home, Claire's day job at the university provides many links into community pharmacy, locally and nationally. Boots provides a connection to other multiples where there is a history of joint working. The use of local pharmacies for student placements has grown considerably in recent years, particularly through Nottingham's early experiment with the student cohort undertaking an integrated five-year programme. The school of pharmacy also hosts a Weldricks teacher practitioner, Tony Shaw. Claire sees such links continuing to grow and, if anything, can see an expanded role for schools of pharmacy in supporting community pharmacists in new roles and in responding to new and emerging healthcare challenges.
Interestingly though, she does not think independent prescriber (IP) training should necessarily sit in universities, but she is strongly in favour of pharmacists gaining those skills. "It's what people want; I've wanted it for years, so I'm very happy it's happening. Look at what's happening in Wales with the community pharmacists they have trained to be IPs – it's fantastic. But I think they've got to change the training. I think the Canadians have got it right, especially if we are going to train all the legacy workforce who are going to say 'hey, what about me'? You don't want a six month university course, etc. It needs to be based on competency in practice."
Claire is clearly enjoying her role as RPS board chair, which provides, she says, "privileged access" to policymakers and the profession. It's not something that can be planned, though. "Some weeks it's two or three days, but it's not like you can set aside a day a week for it because each day has some of it. You have to be proactive as well as responsive. One day last week, there were four different things I had to do a press release for, because people like you are asking for comments about things – which is fine."
Claire says that the pandemic has been a good time to be chair, even though it has constrained the role, in that she has not been able to get out and meet people as much as she would have done. "People have used our support material a lot through Covid. We pulled together our website, put things up in one place, constantly updated it. That's been really valued. We have been very Covid-focused since the first wave. We opened the site up for non-members too, so we need to capitalise on that."
Claire is unusual, although not unique, in being elected to her role on the Board while working in academic practice. "A senior colleague [Kevin Shakesheff, former head of school] persuaded me to stand – he thought I'd be good at it. I think he could see something in my work on University committees and things like that. I thought I'd never get elected. It's a real privilege. Then my peers on the board wanted me to be the chair, and it's more of a privilege to work with them and with the staff. There's an amazing RPS team and it's really exciting to be able to work with them and support their work as they operationalise our vision."
I have to ask. Since the split of the leadership body from the regulator, it feels like the community pharmacy sector has moved away from the RPS. Claire says she thinks community pharmacists should take another look at the RPS, particularly now. "During this pandemic, we have achieved a lot – about workforce wellbeing, testing of pharmacists and staff, support for access to PPE, about clinical roles, about changing education.
"Members pay for support, for education, for their professional development, to be part of the community of practice, to be able to use our resources, and because we represent them. Of course, the NPA represents independents and CCA the chains, but we represent the whole profession – we're much broader than just a community pharmacy body. We are going to open board meetings up online, so if people want to know what we are doing, they can now watch without having to travel.
"Medics are proud to be members of their royal college; they would expect to be. The Society is no different. The other royal colleges treat us as one of them. It may be that pharmacists were used to paying to register only before the split, but it's good value. Just join and see."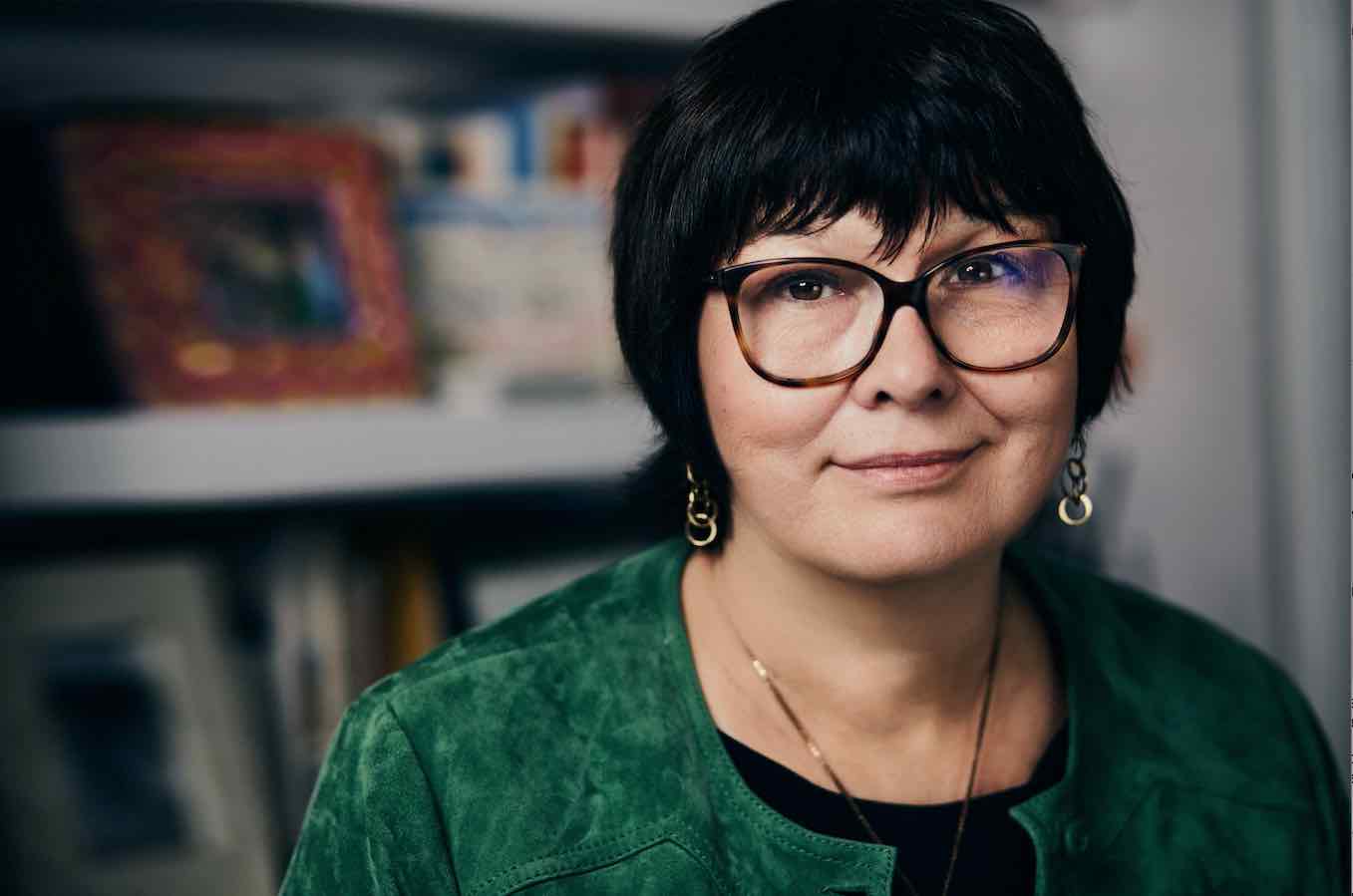 What would you say is your biggest achievement?
That's difficult. It's the wonderful PhD students, researchers and junior colleagues I've influenced who are all around the world making a difference. I have my own personal achievements, but that's nothing compared with that.
Any immediate personal ambitions?
To keep doing the best I can for the profession until I retire.
How do you relax?
At the moment, with long walks and cycling every day. Joe Wicks has been a major influence on my health. I try to walk at least 5k or cycle 10k each day – I'm three roads from the Thames. I was in a meeting yesterday with Matt [Boyd, another Nottingham colleague] and I'd gone for a walk while we were talking, so I was making him jealous. The other thing I like doing is cooking.
If you weren't doing this what would you be doing?
Travelling, though if I hadn't done pharmacy, who knows what I would have done. I always thought I'd like a high end restaurant, but it would have been far more work than this.
Sponsored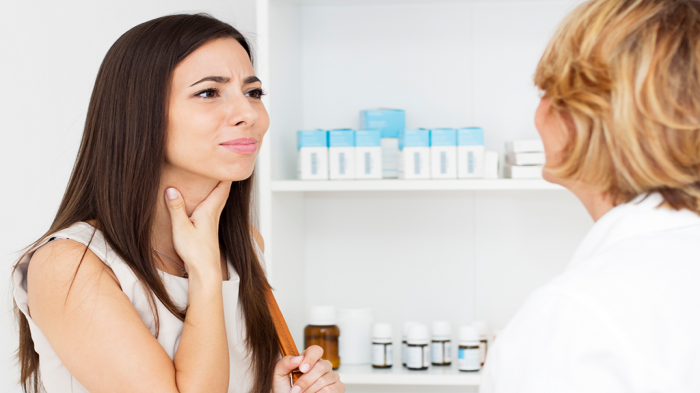 Sponsored Education
This module will help you to understand and educate customers about the risks of antibiotic resistance, and recommend products to help them effectively manage their sore throat symptoms.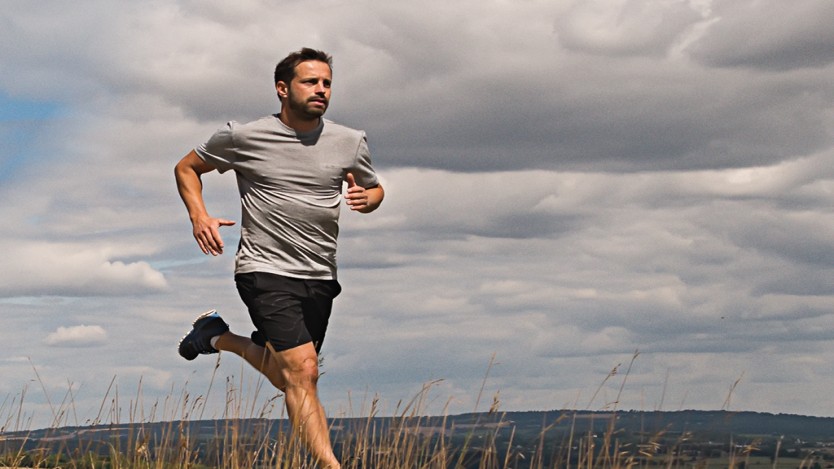 Sponsored Education
Make the right recommendations to support customers to stop smoking
Record my learning outcomes