Supporting decisions concerning fertility
Families
Supporting decisions concerning fertility

There are lots of ways in which pharmacy can help couples in their fertility choices
Conception for women over 40 has doubled since 1990, and most new mothers in the UK are aged between 35 and 39. One in seven of couples in the UK have trouble conceiving – 90 per cent of couples under 35 will conceive naturally within a year, and are advised to wait 18 months before seeking fertility treatment, but over the age of 35, the advice is to seek advice after six months of trying to identify any fertility problems as soon as possible.
With NHS funds under pressure, couples seeking fertility support from local health services are suffering from insufficient funding and a postcode lottery of care, according to the British Fertility Society. There is a lack of IVF and fertility services available through the NHS said BFS chair, Professor Adam Balen. "With insufficient funding and a postcode lottery of care across England, many families are faced with mounting costs and a huge unfairness regarding access to treatment.
"Along with Fertility Network UK and the Fertility Fairness campaign, the BFS is committed to improving the situation in the UK. We are calling on the government to provide couples with adequate, equitable treatment for infertility, which affects one in seven couples and can have a devastating effect on people's lives… We need to follow the example set in Scotland, which now offers three full cycles of IVF and ensure that the rest of the UK supports infertile couples in accessing the very best treatments," he said. Some people resort to travelling overseas for unregulated treatments, warned BFS.
Emergency contraception
With regard to EHC, pharmacy teams have an important role in supporting women who wish to avoid an unintended pregnancy. A recent campaign from the British Pregnancy Advisory Service (BPAS) suggested that the pharmacy consultation process for emergency contraception (EHC) can be "embarrassing" for women. In fact, the BPAS is campaigning to have EHC more widely available as a GSL medicine so there would be no need for a consultation.
"Recent research carried out by HRA Pharma found that almost a third of women surveyed said they would feel embarrassed asking for the morning after pill," says Emma Marsh, associate product manager for the emergency contraceptive pill ellaOne. "Women can often feel as though they are being judged when seeking emergency contraception, so it is important to remain neutral and supportive of whatever decision they make." Making use of the consultation room for such discussions is vitally important, suggests the brand.
Support for pregnancy
Pharmacy is often the starting point of a pregnancy journey, with the purchase of a pregnancy test. This is an opportunity for customers to be made aware of advice and products available from pharmacy as they need them.
Dietary supplements for before and during pregnancy are widely available, but a recent report in the Drug And Therapeutics Bulletin (DTB) concluded that only the use of vitamin D and folic acid in pregnancy was supported by strong evidence. Many other supplements may be an unnecessary expense, the report said.
Pregnant women may be taking vitamins and minerals they don't need, yet are not taking the essential supplements at the right time, said the report. As pregnancy is a key time for women to consult healthcare professionals, pharmacies play an important role in offering advice, not only on supplementation, but also on other pregnancyrelated health needs. The Department of Health recommends that all pregnant women take 400mcg of folic acid and 10mcg of vitamin D daily. Studies have shown that taking folic acid before pregnancy and for the first 12 weeks can reduce the chance of a baby being born with neural tube defects by as much as 70 per cent. Yet awareness of the importance of this vitamin is still perhaps not as high as it should be. "
Pharmacists play a vital role in making women aware of the need for additional folic acid as soon as they start trying for a baby, rather than waiting for pregnancy to be confirmed," says Preconceive brand manager Miriam Luff. "The report published in the DTB highlighted folic acid as one of the most important vitamins to support an unborn child's development. Adding additional point-of-sale information next to pre-pregnancy and pregnancy supplements could help women better understand which vitamins and supplements they need for them and their unborn child, in what can otherwise be a category with overwhelming choices."
Frankie Brogan, senior nutritionist at Pharma Nord, says early use of folic acid can be challenging to achieve because not every pregnancy is planned. "A different angle that pharmacies could take with pregnancy supplements is promoting general health with women of a fertile age," he says. "Some pharmacies do this already, but all pharmacies could benefit from promoting nutritional product training among their employees. Knowledgeable employees are much more confident and capable to help pregnant women navigate which supplements are right for them."
The DTB report found no evidence that all pregnant women should take iron supplements, as this may cause stomach irritation and constipation or diarrhoea. In November 2016, a study published in Diabetologia, the journal of the European Association for the Study of Diabetes, suggested that higher iron levels are associated with an increased risk of gestational diabetes. However, some women will need to take iron supplements if their levels of this essential mineral are found to be low in their routine blood tests.
Rupert Davies, commercial director at Blueiron, recommends that pharmacists ask all pregnant women if they have had their iron levels checked, especially if they look pale and feel tired. "Share with women the experience that prescribed, or bought, high-dose iron supplements (ferrous sulphate or ferrous fumarate) can be poorly tolerated by some women and they should come back if they are not tolerating the tablets to discuss other options," he says. "Liquid iron supplements, especially Blueiron, are better tolerated."
Testing times
It is thought that one in four pregnant women is unknowingly carrying group B streptococcus bacteria, which cause meningitis, sepsis or pneumonia in more than 500 newborn babies a year. On average, one newborn baby a week dies from group B strep infection. However, testing for the bacteria is not routinely available through the NHS, unlike in the USA and some other European countries.
National charity Group B Strep Support recently announced a partnership with healthcare company HiberGene Diagnostics to help pregnant women to test for group B strep, with the launch of a new DIY test called Strepelle. "We are delighted to be working with HiberGene Diagnostics, which is supporting our helplines and information services for new and expectant parents," says Jane Plumb, chief executive of Group B Strep Support. "Pregnant women are rarely offered testing in the NHS, and if they are, a 'gold-standard' test such as Strepelle is seldom available. With its help, and its test, we are confident that more babies will be protected from preventable group B strep infection."
Bladder weakness in pregnancy
Up to 69 per cent of pregnant women and new mums experience light bladder weakness, but they may be reluctant to seek advice if this is the first time they have ever experienced small leaks. Women with mild bladder weakness often feel more comfortable using regular sanitary protection, even though purpose-made, more effective products are available. Pharmacy teams can offer advice on managing bladder weakness and managing the underlying problem.
"For many pregnant women and new mums, light bladder weakness is caused by the weakening of the pelvic floor muscles, though this can be improved with targeted exercise," says Donna Wilson, TENA training and brand manager. "Customers should be encouraged to practise pelvic floor exercises, which are simple and can be discreet and easy to do regularly to strengthen the muscles in their pelvic floor. Women who see an improvement in light bladder weakness via pelvic floor exercises may feel more inclined to discuss other intimate health issues, opening further conversations."
 
COMMENT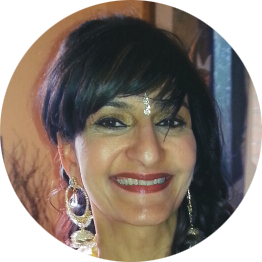 Shaheen Bhatia, P&S Chemist, Ilford "We do have couples in who want to talk about planning a baby, and we talk to them about general healthy lifestyle habits can that help improve fertility. Customers who are pregnant can have a range of health concerns, from morning sickness to constipation. Sometimes they need reassurance if they are not able to get an immediate appointment with a doctor about something. All sales of medicines to pregnant women are referred to the pharmacist, even for something basic like paracetamol as research has found that some pregnant women take too much and the advice now is for pregnant women to only take paracetamol when absolutely necessary. Offering quality care in the pharmacy means that new parents can often become patients for life."

Ali Hashemian, Avicenna Pharmacy, Swindon "Normally, customers wouldn't approach me directly to discuss issues around pregnancy or fertility. They feel more comfortable talking to one of the counter assistants because they are female. But, if there are any problems or concerns, I speak to them in the consultation room. Some other queries need to be referred to the pharmacist, such as sales of EHC, or anything the assistant doesn't feel too confident about. Constipation and reflux are some of the most common problems that pregnant women have. Thrush is one they need to speak to a doctor or midwife about, as there may be an underlying problem that could be affecting the baby. One important responsibility of pharmacy regarding pregnancy is making appropriate referrals."

Mithun Makwana, Avicenna Pharmacy, Bristol "The role of pharmacy is to make sure that the patient is healthy. As a healthy living pharmacy, we offer advice that includes diet, stopping smoking, exercise and watching alcohol intake, all of which can increase your fertility. With pregnancy, we have to be careful what we recommend, as obviously a lot of medications can cause harm in pregnancy. A pregnant patient might come in and just want some multivitamins to stay healthy, but we also have to be careful what vitamins we offer in pregnancy, so all of this needs to be discussed with the pharmacist before a sale is made. This applies to any condition affecting pregnant women, such as bladder weakness."
Sponsored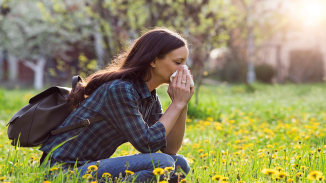 Sponsored Education
This module will improve your hay fever knowledge, helping you to understand its impact on sufferers and recommend the right products to ease symptoms
Sponsored Education
Safely recommend the most effective laxative for every customer with constipation
Record my learning outcomes