Families
The secret life of pets
According to a Mintel marketing report on UK Pet Food & Pet Care Retailing (in October 2018), as many as 45 per cent of pet owners don't have pet insurance. More than a third of owners of uninsured pets believe pet insurance doesn't offer good value for money, while 21 per cent don't trust insurers to pay out if a claim is made. Yet just 21 per cent of pet owners say they could afford to pay the vet bills if anything went wrong.
Meanwhile, a recent survey by pet insurance specialists More Th>n revealed that pet owners are turning to the internet and social media instead of seeking professional advice for the health and wellbeing of their cats and dogs. In the survey, more than a third of dog owners said that they rely on search engines to diagnose pet problems rather than seek professional advice, with nearly half of those pet owners administering treatment based on articles they had read online.

The PDSA Animal Wellbeing (PAW) Report 2018 revealed that there is a "potential lack of understanding with regards to the importance of preventative healthcare and that vets aren't just there for when a pet becomes ill or injured". The report found that 16 per cent of dogs (and 23 per cent of cats) hadn't been wormed and 21 per cent of dogs (and 19 per cent of cats) hadn't been treated for fleas, and concluded that more needs to be done to educate owners on the importance of year-round preventative parasite treatments.
A source of animal health advice
The National Office of Animal Health (NOAH)'s Pet Health Information website features unbranded animal health information and advice to help owners and potential owners make decisions about their pets' healthcare. Community pharmacies are in a good position to get involved with animal health – and this could benefit public health too.
"Around 40 per cent of UK households include at least one pet," says NOAH chief executive Dawn Howard. "There are around 7.5 million cats and 9 million dogs in the UK, with fish, rabbits and other 'small furries' very popular. So, there are hundreds of thousands of visits to pharmacies every day by pet owners. Yet research has shown that while owners clearly love their pets they don't necessarily have full awareness of their health needs – such as regular worming and tick and flea prevention. Some owners don't feel the need to worm because they can't see any evidence of worms, for example.
...hold vaccination drives or amnesties, organise a pet vaccination clinic day hosted out of the pharmacy...
"Pharmacy staff can be a trusted source of advice – and can work alongside their local veterinary practice. There are many health benefits from keeping pets – exercise and fitness, reduced stress etc. So looking after the health of our pets can help the physical and mental health of the whole family."
The 2018 PAW Report showed that 25 per cent of dogs (and 35 per cent of cats) haven't had a primary vaccination course when young and 23 per cent of dogs (and 41 per cent of cats) haven't had regular booster vaccinations. The figures for rabbits are worse: 49 per cent of rabbits haven't been vaccinated with a primary course when young and 58 per cent haven't had regular boosters.
In April 2019, research by the British Veterinary Association (BVA), for its Voice of the Veterinary Profession survey, revealed that 98 per cent of vets have been questioned by their clients on the need for pet vaccination. Of these vets, 95 per cent said that their clients' questions are influenced by their own internet research, and 90 per cent of those felt that clients were finding their information about vaccinations mainly from non-veterinary sources.
Olivia Anderson-Nathan, PDSA vet, recommends that pharmacists partner with local vets to raise awareness. "They could hold vaccination drives or amnesties, organise a pet vaccination clinic day hosted out of the pharmacy, or other similar campaigns or activities raising awareness of the importance of vaccines to both human and pet health," she says. "Charity help may be available for pet owners who are struggling with vet fees. PDSA offers free or reduced cost vet care to owners in receipt of certain benefits. If owners aren't eligible for PDSA or our service isn't available in their area, they could look at other local charities that might offer similar services."
Veterinary suppliers
Members of NOAH represent over 95 per cent of the UK animal medicines market. The compendium, which includes most veterinary medicines authorised for use in the UK, can be accessed free of charge online. NOAH recently added daily updates to its free app. Licensed medicinal products are also listed on the Veterinary Medicines Directorate (VMD) section of the .GOV website.
Participants in the NOAH compendium include:
Agrimin Limited
Bayer plc
Beaphar UK
Bimeda
Boehringer Ingelheim Animal Health UK
Ceva Animal Health
Chanelle UK
Dechra Veterinary Products
Dorwest Herbs
Elanco Animal Health
Krka UK
MSD Animal Health
Norbrook Laboratories
Petlife International
TVM Animal Health
Vetark Professional
Vetoquinol UK
Virbac
Zoetis UK Limited
Supplying pet medicines from a pharmacy
Many parasite treatments are available without a prescription and without speaking to a vet first. Pharmacists can prescribe POM-VPS medications as long as they know about the animal and the way it is kept so that the right treatment can be prescribed and supplied. For flea, tick and worming treatments, this would usually include the weight of the animal and the risk level of the pet (based on its lifestyle) so that a product with the right dose, interval and covering the right parasites can be recommended. "Pharmacists can also provide NFA-VPS medications," says Olivia Anderson-Nathan. "General sale products (i.e. AVM-GSL products you can buy without a prescription e.g. from a supermarket or pet shop) may only contain a weak repellent or a less effective ingredient. They may not work, or you may have to apply them very regularly for them to continue to work. They may be cheaper, but often work out to be false economy."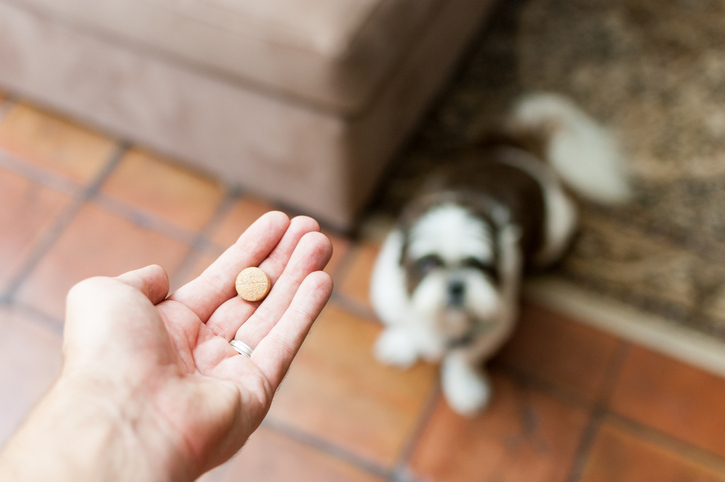 If pharmacies choose to sell pet medicines, it is important that they stock reputable and effective products. "Speaking to pharmaceutical reps in the animal health sector and getting information about their products can help pharmacists to ensure that they can recommend the most appropriate ones to customers," says Olivia Anderson-Nathan. "PDSA would always recommend using a prescription flea product (from a vet or pharmacy, or from a locked cabinet in a pet shop). These are trialled and tested very rigorously and have an active ingredient that will kill fleas and/or stop them from breeding."
According to a Frontline spokesperson, many pet owners are still not aware of the availability of flea and tick treatments from pharmacies, so "it is important to ensure the products are visible and easily accessible". While fleas and ticks pose a problem all year round, they are particularly prevalent in the warmer months, coinciding with a peak in sales from May to September. "For this reason it makes sense to introduce secondary displays during this time to optimise sales in peak season," says the Frontline spokesperson. "If space is limited, it's advisable to focus on a core range of flea, tick and worming treatments before venturing into other pet care categories. Once the category has established and grown then ask customers which other types of pet health products/brands they would like to buy."
Getting tablets into cats and dogs can be a challenge. When you've finished, reward your pet with lots of praise or a healthy treat
Pharmacist Joanne Carey, on behalf of Drontal, says that community pharmacists play a key role in ensuring compliance with customers when it comes to worming pets. "Encouraging owners to take an active part in their puppy's health can begin the healthy habit of regular worming treatment," she says. "The use of simple questions and facts can help you engage with the customer and ensure they keep compliant when it comes to worming."
If customers are struggling to give pet medicines or parasite treatments to their pets, Olivia Anderson-Nathan suggests they are directed to the PDSA to watch YouTube videos. "Getting tablets into cats and dogs can be a challenge," she says. "When you've finished, reward your pet with lots of praise or a healthy treat. They'll start to associate the process with getting something nice at the end, which can make it easier with time. Don't forget to wash your hands afterwards. It's a good idea to wear disposable gloves if the medication contains anything like steroid or hormones. If you are really struggling, speak to a local vet practice for advice – a vet or vet nurse will have lots of extra tips and tricks. They may also be able to offer alternatives, for example a liquid formulation, 'pill-popper' product or treat pockets designed to give tablets to pets."
Community pharmacies may wish to stock general pet health products alongside effective parasite treatments. Products could include:
General and medicated pet shampoos
Dental health products (enzymatic pet toothpastes, pet toothbrushes, toys and chews designed to reduce plaque and tartar – look for Veterinary Oral Health Council accreditation)
Health supplements (for example, supplements designed to help joint, skin or cognitive health for dogs – quality varies so look for a company that conforms to high quality standards)
Pheromone products (diffusers and collars are available) and calming supplements
Pet accessories such as collars, leads and harnesses and toys
Formula milk for puppies and kittens
Pet foods (general)
Dietetic pet foods ('prescription diets').
Pharmacies may consider branching out beyond cats and dogs. However, Olivia Anderson-Nathan stresses that other pets typically have specialist requirements. "There are actually very few licensed medicines for many species outside cats and dogs," she says. "Some supplements are available, such as calcium powder for reptiles and probiotics designed for birds, which may be of interest if the pharmacy has someone with the expertise to recommend them."
Views from the P3pharmacy panel

Lila Thakerer

Shaftesbury Pharmacy

Harrow

Mital Thakrar

Well Pharmacy

Birmingham

Murtada Hassan

Well Pharmacy

Consett

"This category has dwindled for us over the last few years. We used to sell quite a few flea and worm products, however we found we could not compete with the supermarkets and online retailers on price, so we don't stock them any more in our store. However, we do dispense veterinary prescriptions for our customers' pets, but we still find they don't ask for any other products for their pets from us. We can of course order products in for customers if they want us to do this for them."
"Pets are very popular in the UK, and this provides a huge opportunity for community pharmacy to provide customers with the advice and medicines they need to keep their animals healthy. With a lot of customers choosing to purchase from the pharmacy due to cost, we can develop customer loyalty by providing effective advice. Every pharmacy should have a dedicated space for animal products in a prominent position. Not every customer will come especially for this, but will see the display while in the pharmacy for another reason. Very commonly customers comment that they did not realise that we sold medicines for their pets and this then drives conversations and leads to future purchases. "
"Customer queries tend to be related mostly to fleas or worms. Brands that sell well include the Frontline products – this is currently the only brand for pet health that is on our planogram which treats animals for fleas and threadworms. Frontline products are increasingly popular, with customers tending to ask for that brand by name when enquiring about their pet flea/threadworm treatment. Opportunities to grow in terms of pet health include incorporating more minor ailment treatments for animals which are available for pet owners to purchase. Currently we only sell products for threadworms and fleas, but if we could expand on this in terms of different indications, then this would allow the category's popularity to grow."
Sponsored
Sponsored Education
Work through a customer consultation to determine the possible cause of stinging, gritty eyes and recommend an effective treatment to help ease these symptoms.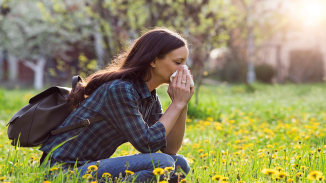 Sponsored Education
This module will improve your hay fever knowledge, helping you to understand its impact on sufferers and recommend the right products to ease symptoms
Record my learning outcomes