Pharmacy first for minor injuries
Families
Pharmacy first for minor injuries
The good news is that people are doing more sport and exercise as a nation, but unfortunately are getting more injuries, too. Ensure that pharmacies are the first port of call for advice and treatment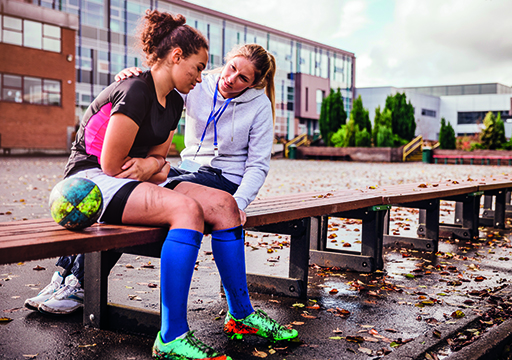 Six in 10 adults now do the recommended 150 minutes or more of activity a week, says Sport England. Walking is the most popular activity (and least likely to result in injury), 13.2 million of us take part in fitness activities during an average month, with seven million choosing running, athletics or multi-sport, five million opting for cycling and 3.2 million take part in team sports. There has been a 14 per cent increase in women playing sports once a week.
While keeping fit and active is to be encouraged, a BUPA study found this came with an increase in sports-related injuries, particularly in women.
"First aid and sports injuries are popular sectors in our pharmacy and we're often the first place people come to for help," says pharmacist Francesca Brenca from LloydsPharmacy in Mottingham, south-east London. "People are doing more sport and exercise, but because they are often in a rush, they may not warm up or cool down properly, which increases the risk of injury."
Sports injuries and first aid are major categories for pharmacy. "We're ideally equipped to deal with these," says Alphega Pharmacy member Archie Unger from Pinhoe pharmacy in Exeter.
"We can offer vital lifestyle advice to help with injury prevention and ensure further damage is not caused. Patients don't want to wait days to see their GP or spend hours waiting in a hospital. A quick visit to a pharmacy can equip them with what they need for most common injuries."
People don't plan to get injured, so first aid is usually an impulse purchase. Make sure you always have a full range of treatments in stock. "The advantage for patients coming to us, rather than a supermarket, is our team can provide holistic advice related to the injury," says Amul Mistry from Well Pharmacy. "For example, if a patient cut themselves on a rusty nail, we can advise on vaccinations that might be needed."
KEY QUESTIONS: FIRST AID
Q. What should I do if things get worse?
"It's important to signpost patients to NHS Choices for further information," says Mr Unger. "Advise a patient to see their GP if an injury gets worse over a three- to four-day period."
Q Will this heal properly?
"Some patients just want reassurance from you, especially if they have sports commitments or a job that requires good mobility," says Mr Unger.
Q. What can I do to prevent having another injury?
Advise customers on the importance of warming up before and cool-down stretches after exercising.
Q. How long will it take for me to recover from this injury?
"It's vital you fully understand the cause of the injury, the extent of it and the frequency before you offer advice," says Mr Mistry. "It's important to manage your patient's expectations on this."
Q. What should I have in a first aid kit?
"It should include plasters in different sizes, bandages, alcohol-free wipes, antiseptic cream, sterile dressings, adhesive tape, eye wash, sterile gloves and hand sanitiser," says Cathy Crossthwaite, marketing co-ordinator at Numark. This is a question that is often asked, so be prepared and have a simple checklist you can hand out to customers.
Q. Will taking up a new sport make an existing injury worse?
"Preparation is key and you need to go at your own pace," says Charlotte Perry, senior brand manager for Voltarol at GSK. "Don't over-use muscles in the early weeks," she suggests.
Q. Can I take an oral analgesic at the same time as using a topical analgesic gel for an injury?
Explain the mode of action of a topical analgesic for an injury or joint pain so that the person can choose their preferred product.
Advising on treatment
When treating a customer with a sprain or a strain, remember the RICE protocol: rest, ice, compression and elevation.
"Most sports injuries are sprains or strains and can be treated at home using the RICE technique," says Ms Crossthwaite. "Rest – avoid any activity that caused the injury for 48 to 72 hours. Ice – apply ice to the area every 15 to 20 minutes for two to three hours. Compression – apply a compression bandage to limit swelling. Elevation – raise the injured area and support it to reduce swelling."
Some 57 million GP appointments a year are made for treatable ailments such as back pain. "You can help to reduce this by letting patients know your pharmacy has products that can treat minor ailments and pain," says Ms Perry.
First, make sure the injury is suitable for self-treatment. "When it comes to sprains and strains, speed is of the essence," says Kaye Mackay, senior brand manager for Deep Heat and Deep Freeze. "Stress the value of having Deep Freeze gel or patches in the medicine cabinet or in a sports bag so that cooling can start immediately to minimise damage."
Build a better category
"Ensure the category is merchandised and clearly labelled to make it as easy as possible for patients to find what they need," says Mr Unger. "Dual-siting rehydration sachets and Imodium with the first aid category can help boost sales."
"Display first aid with your GSL medicines, close to the counter," suggests Ms Crossthwaite. "Position the brand leaders to the left of the shelf and use as a beacon to help navigate the category. When merchandising, consider regime and severity of the wound. Antiseptics and washes would come first, followed by the dressing. Plasters are the most common purchase, so lead the dressings category with these, followed by bandages and tapes for more specific wounds."
"Let your customers know that you cover sports and fitness injuries in your store," says Ms Perry. "We have a new team to support pharmacy staff with this. Make sure your signage is good so customers can see the category."
"Stock a comprehensive range from trusted manufacturers, offering licensed medicines as well as drug-free choices," says Ms Mackay.
"Signpost the topical pain relief sector clearly and keep it at eye level. If customers are in pain, they won't want to bend or stretch too far."
"Stock a good range of everyday products for both categories," says Ms Brenca. "At Lloyds we use planograms of the sections and use these to display the products effectively."
People are more active in the summer months, so offering a broad range of fi rst aid essentials is important to meet their needs, says Miriam Luff, brand manager for Ralgex. "This summer, pharmacies have the opportunity to be the go-to for first aid products," she says.
"Expertise at point of purchase provides an ideal opportunity for pharmacists to engage with consumers and identify what other products they may need. You can also provide advice on how to prevent injury, for example by suggesting consumers complete a thorough warm-up before setting off for a run, cycle or other exercise.
"Presenting a complete product category of first aid essentials in a single prominent position with in-store signage can make a consumer's life simpler and help to link-sell a range of products. By expanding beyond the typical plasters and antiseptic wipes, pharmacists can introduce customers to new products they may not have considered for a first aid kit."
Stocking muscle pain relieving creams, perhaps such as Ralgex Muscle Rub Cream, alongside other first aid kit essentials could be just what consumers need, suggests Ms Luff.
Tips for the category
Find out the cause of the injury. "Pharmacists should first understand what type of injury has occurred and the likely cause," says Mr Mistry.
Ensure customers understand how and when to use different treatments for best results.
Use the RICE principle for treating sprains and strains.
Market growth
According to Numark, the largest section of space in its first aid category is allocated to plasters (35 per cent), followed by antiseptic cream (23 per cent). However, supports are helping to drive value growth. "Stock a small range of supports covering the primary areas: knees, elbows, ankles, wrists," suggests marketing co-ordinator Cathy Crossthwaite.
The wellness and health trend is showing no sign of slowing down. "Lots of consumers are now following wellness regimes and using fitness apps," says Charlotte Perry, senior brand manager for Voltarol. "Euromonitor predicts 3.5 per cent growth in this sector by 2021. If pharmacies can tap in to this sector now, there will be big growth opportunities for them."
First aid is always a successful category because it's needed all year round. "Sports injuries have become much more common in recent years," says pharmacist Francesca Brenca. "There is a much wider variety of products available. The blue kinesiology tapes, for example, for treating sprains and strains, are very popular, and we sell lots of these."
The topical analgesics category grew by 3.8 per cent in the past year, according to Nielsen.
Invest in prevention
Safety charity RoSPA is calling for more investment in accident prevention as emergency admissions continue to rise. Admissions rose 9.3 per cent from 2013/14 to 2016/17, with 5.8 million admissions in 2016/17. Almost a quarter of these could have been prevented.
"Falls-related fractures are one of the biggest preventable problems facing the NHS, with 255,000 admissions among over-65s each year in England alone," says Errol Taylor, chief executive of RoSPA.
The charity's Stand Up, Stay Up programme aims to bring together professionals who are working to prevent falls. Any organisation that is working to prevent falls can register here.
Sponsored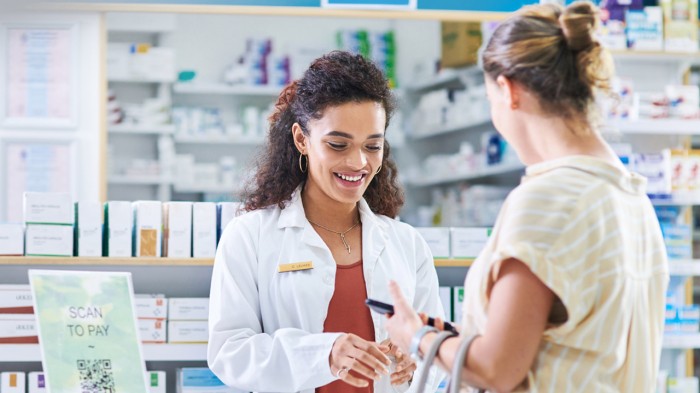 Sponsored Education
Refresh your knowledge on managing mild to moderate pain and understand when a combination product can help.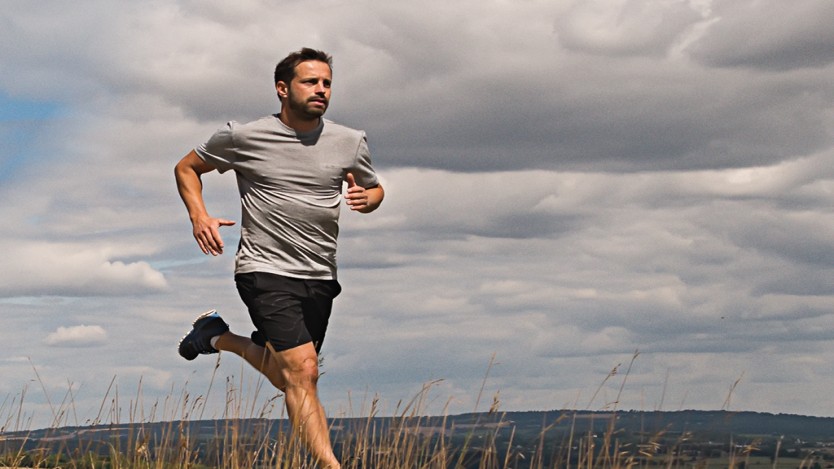 Sponsored Education
Make the right recommendations to support customers to stop smoking
Record my learning outcomes