Families
Open wider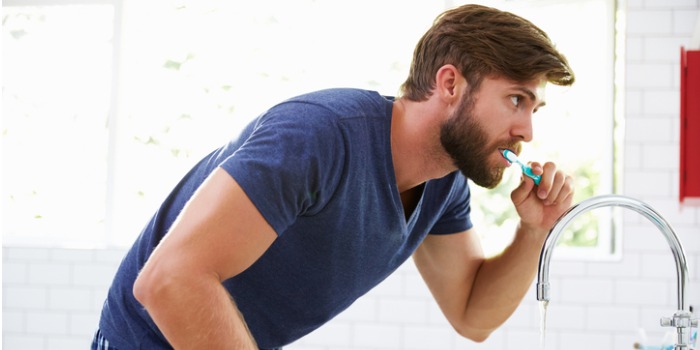 Analysis from the British Dental Association (BDA) in November 2020 highlighted a massive gap in dental health services. Practices have been forced to work at a fraction of their usual capacity since March 2020, and there were 19 million fewer treatments carried out between March and November in England alone than in the same period the previous year.
As a result, the BDA is warning that the reduction in the number of patients seen, paired with the potential closing of hundreds of practices through a lack of financial support, could have a dramatic impact on the nation's oral health.
Pharmacies have been called upon to bridge the gap. Well Pharmacy, for example, says it has noticed an increase in demand for dental health products. Category buyer Caroline McDade says: "Over the last few months, we have seen a significant increase in sales within the mouthwash category, both medicated and for everyday use. We have also seen an uplift in sales within the floss and flossing accessories category, specifically interdental brushes and the Dentek filling repair kit."
Ms McDade adds that, in general, customers seem to be spending more on products that fulfil a specific need, such as sensitive toothpastes. "This could indicate people having problems with their teeth, but not being able to get a dental appointment," she says. "Or feeling uncomfortable about attending dental clinics during the pandemic or in line with tiered regulations."
Since dental practices reopened in June, patient capacity has only been some 20-25 per cent of pre-pandemic levels
Potentially fuelling the extra demand for functional and medicated dental products is recent news that toothpastes containing zinc or stannous fluoride and mouthwash formulas with cetylpyridinium chloride (CPC) have been found to help neutralise the Covid-19 virus.
This information came out of Colgate research, which found that Colgate Total and Meridol toothpastes neutralised 99.9 per cent of the virus after two minutes, while Colgate Plax, Total and Zero mouthwashes were equally effective after 30 seconds of rinsing. While good oral care isn't by itself an effective protection from Covid-19, brushing and rinsing are thought to potentially help reduce transmission.
Pandemic regulations
Coronavirus regulations require dentists to carry out extra cleaning between patients, so they have had to significantly reduce the number of patients they can treat, leaving people needing check-ups and minor dental repairs at the back of the queue. According to Stephen Loat from the Oral Health Foundation (OHF): "Since dental practices reopened in June, patient capacity has only been some 20-25 per cent of pre-pandemic levels due to the enhanced cross-infection protocols for aerosol generating procedures which were considered necessary."
The situation does seem likely to improve, but the pandemic is still affecting services. "As we have learned more about Covid, dentists have been able to begin to reduce the 'fallow time' between patients while continuing to operate the highest degrees of infection control," he adds.
Fortunately, dentists were able to stay open during the second lockdown. However, the OHF says some patients may be reluctant to return to dental practices. Mr Loat would offer this reassurance: "Levels of cross-infection control are second to none and anyone with problems should attend. It will obviously take some time to get through the backlog of routine non-urgent treatment, but patients' overall oral health should not be jeopardised."
The OHF has a specific concern about the knock-on effects of the pandemic on mouth cancer. Dentists are the prime source of diagnosis and referral for oral cancer and spotting it early (usually through regular dental checkups) is vital. Early diagnosis can increase chances of survival from 50 per cent to 90 per cent. "Pharmacists can have a key role in encouraging patients to be seen if they have any of the warning signs like a mouth ulcer which does not heal in three weeks, unusual red or white patches in the mouth or lumps in the head and neck area," says Mr Loat.
Point of sale advice
Well Pharmacy says it is working with suppliers to ensure there is enough stock to fulfil increased demand. "We have also expanded the number of branches that oral care products are ranged in, to ensure more customers have access to them and we can respond to their needs," says Ms McDade.
Well uses displays in its branches to promote a recommended dental health hygiene regimen. These feature a range of dental health hygiene products, including interdental brushes, flossing accessories, ulcer and gum care products, as well as guidance for customers. Ms McDade adds: "The teams within our pharmacies are on hand to give advice and support."
Stress-related bruxism
Dental health practitioners have reported a rise in stress-related bruxism (teeth grinding or clenching, which can occur during the day or at night) since the beginning of the pandemic.
Pharmacy staff should be aware of how customers might present: the strain on the muscles of the face can lead to frequent myofascial pain and headaches. In more extreme cases, this can also lead to problems with the temporomandibular joint or the facial muscles, which can be painful and limit the person's ability to open their mouth during flare ups.
Pharmacists can have a key role in encouraging patients to be seen if they have any of the warning signs
Mayur Pandya, dentist and chief clinical officer at dental chain Together Dental says: "Some grinding of teeth is natural, but there's no doubt that it is exacerbated by stress. It's an involuntary movement that can happen when you are asleep.
"Not everyone who grinds is automatically stressed; some people do it habitually; some at night. However, there is combination of psychological and physiological reasons for the increase, and increased stress is almost certainly the cause for large numbers of people with chronic bruxism."
If a customer is concerned about bruxism, Mr Pandya suggests the following:
Awareness While teeth grinding or clenching can't be avoided overnight, awareness during the day may break the habit if it also manifests during waking hours
Lifestyle changes Jaw exercises, stretches and massage may help. If muscles become very tight, hard foods like nuts and foods that require a lot of chewing should be avoided
Visit a dentist Regular check-ups can help to identify micro-fractures in the teeth and assess jaw muscles and joints
Mouth guards If necessary, a dentist can create specialised mouth guards, particularly for use at night.
P3pharmacy category panel views
"Dental care has been even more important during the pandemic, with access to dental surgeries and appointments hard to get. More people are coming to us for advice and more are being referred to us by the dentist or GP. The most common queries are related to toothache, broken fillings and sensitivity, but we also get queries about how to treat bad breath. It's best to site GSL products for dental pain with the rest of the oral hygiene category."
Lila Thakerar, Shaftesbury Pharmacy, Harrow
"Customers are looking for quick, short-term relief to manage toothache while they wait for a dental appointment. They find topical anaesthetic preparations helpful, alongside oral analgesics. Another popular request recently has been for temporary dental filling kits. With increased antibiotic prescribing, dentists have been recommending patients purchase hydrogen peroxide mouthwash such as Colgate Peroxyl."
Ellis Nugent, Well Pharmacy, Llantwit Major, South Wales
"The main problems customers come to see us about are toothache and gum disease. Our top selling oral care product is Corsodyl. Also popular are Orajel, co-codamol and Nurofen Plus. We do a lot of scripts for Colgate Duraphat paste, and we've seen a trend towards whitening products. It's important to have oral care products grouped together. We also tailor our displays to highlight particular problems, such as gum disease."
Yasmeen Afsar, Well Pharmacy, Hartlepool
Sponsored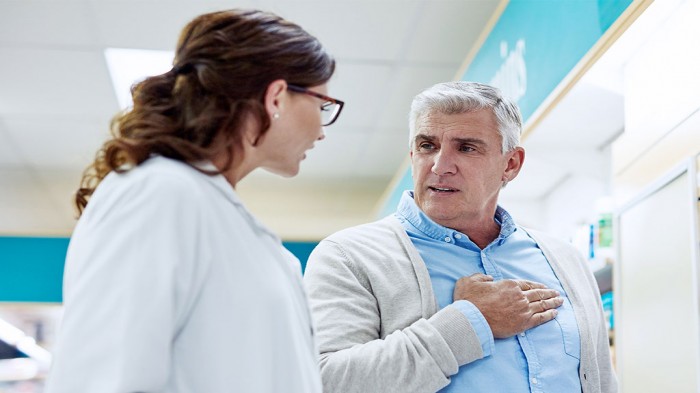 Sponsored Education
Discover the key benefits of Guardium so you can recommend this PPI with confidence to help ease heartburn and acid reflux symptoms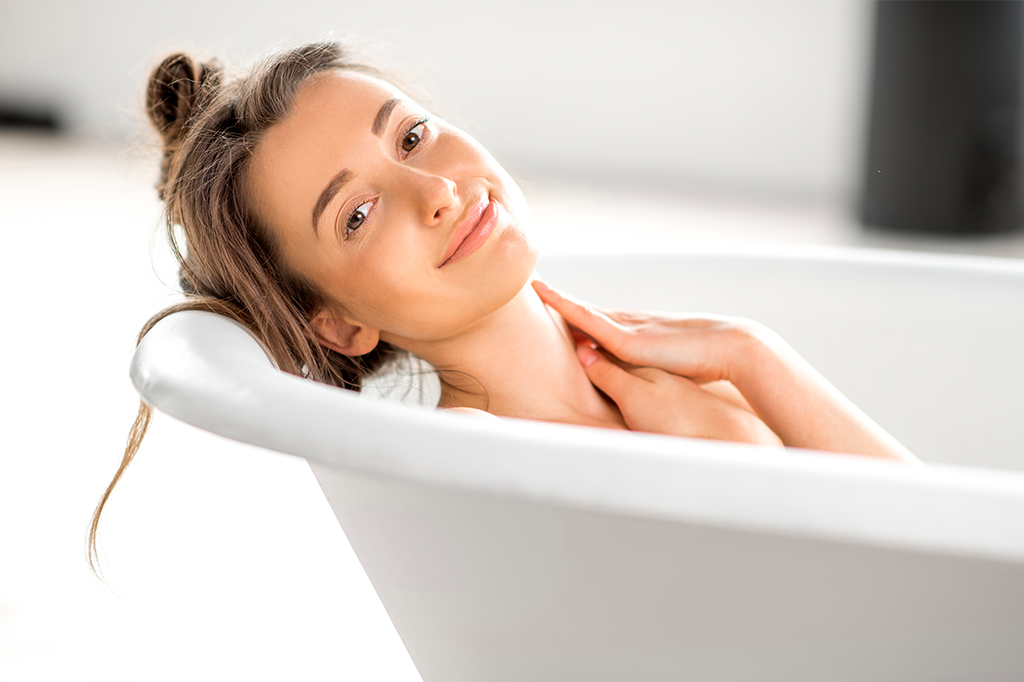 Sponsored Education
Learn how a complete regime with appropriate self-care and product recommendations can help soothe very dry skin
Record my learning outcomes