New parents need the very best expert advice
Families
New parents need the very best expert advice
Pharmacies are often one of the first places that concerned new parents turn to for advice, leaving teams wondering if they can also strengthen the category in business terms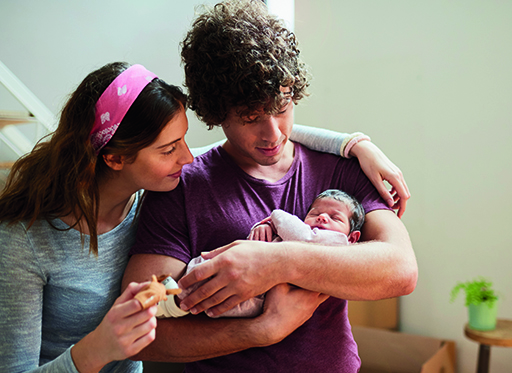 Baby care is an important sector for community pharmacy, though not necessarily large in terms of revenue. Industry figures for the past 12 months show that the total baby care category was valued at £26,472,000 in community pharmacy alone (from Nielsen data).
Growing the category, traditionally one where pharmacies feel that sales have been lost to grocery, involves making sure that new parents looking for advice, feel supported and that the team are able to refer where necessary.
Offering compassion and patience, along with well-informed advice, are key. This is particularly true for childcare, as this is an area where national media headlines and online information of varied quality can stoke concerns with parents, generating the need for informed advice from all members of the pharmacy team.
Reassurance and advice
"Mums-to-be, new mums and dads are often looking for reassurance that something is a minor ailment and not more serious," says Jane Devenish, pharmacist at Well Pharmacy. "The great thing about community pharmacy is the immediacy of being able to see the pharmacist and being able to take away professional advice."
Making those connections is a major part of retaining customers in this sector. "Connecting with new parents on an emotional level is key to driving loyalty and purchase," says James Sharman, senior brand manager, skin health at GSK. "This is something we at Oilatum are highly aware of and will be launching a powerful new creative from April 2018 showing an intimate and personal moment between a father and son, clearly depicting how protective the father is."
Advertising is also appearing on GP screens across the country to drive awareness of the use of Oilatum in children, with a call to action to speak to a pharmacist for an effective treatment.
Cuderm agrees that positioning the pharmacy as approachable and friendly, and building that relationship early can take the pressure off GPs and give parents someone to turn to if they need advice. "The local pharmacist can be parents' best friend, there to advise on minor problems and assist with recommending the best and most effective remedies and stand-by products," says a spokesperson. "Pharmacy staff should be keen to build relationships with patients as often the pharmacist can become the go-to advisor for parents, which helps GPs as well."
To further reassure parents and encourage relationship building, Infacol is launching a Colic Awareness Campaign along with Cry-sis. "The best thing a pharmacist can do is to understand colic and be empathetic," says Laura Abbot, Infacol brand manager. "Pharmacy staff can visit our website or refer customers to the charity Cry-sis, the only charity that offers help and support to parents with babies who cry excessively or have sleeping problems."
Look for opportunities
Link selling within the category can help to drive sales further, and one way that pharmacy staff can do this effectively is by thinking creatively.
"Pharmacists tend to be asked about vitamins for pregnancy health when a woman is expecting, and that changes once the baby is born to questions about vitamin drops and medication like Calpol for post-vaccination," says Amul Mistry, branch manager of Well Pharmacy in Lees, Oldham.
"Pharmacists need to be aware of what products are in stock and where they are displayed in store to make it easier for customers to locate."
The same can be applied to skincare, which is a huge area of concern for parents. "To build a good category, you will need a range of products to provide choice," says Mr Sharman.
"Skincare treatments are subjective, and the best treatment will be the one that customers are happy to use. The product range should cover treatment areas for complete clarity for new shoppers."
Another way to link-sell is to also think of the parents, who are often stressed and tired. Campaigns with pro-relaxation messages are likely to resonate, as are products that help, particularly where they can emphasise that relaxing needn't equal expensive. Perhaps try positioning the herbal Nytol next to the Calpol, or the lavender oil next to the baby oil.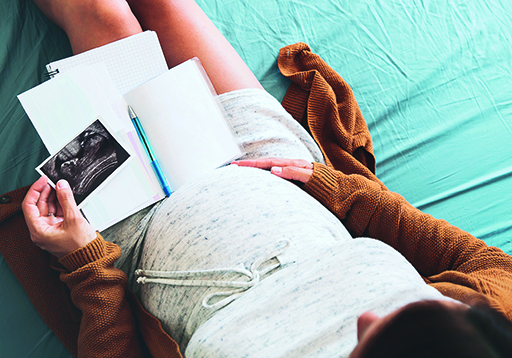 It must be true
One thing that causes even more stress for mums-to-be is the wealth of conflicting and often inaccurate stories found online that worry people that they are eating, drinking and doing things that could harm their unborn baby.
Elvy Mardjono, senior brand manager for the topical Deep Freeze, says that expectant mums are now even more likely to be concerned and looking for safer alternatives.
"Pregnancy is a time when many mumsto- be are taking extra care of their health and wellbeing and are anxious to avoid anything that may be directly or indirectly harmful to their baby," she says. "As their pregnancy progresses, they may require reassurance, but with a shortage of midwives in the UK, as well as greater pressure on GPs, they may not always see the same person throughout their pregnancy. This gives the pharmacy team the opportunity to build strong relationships, offering advice and guidance, especially when it comes to self-treating minor issues."
Back pain is estimated to affect more than two-thirds of mums-to-be, but many are reluctant to take drug-based painkillers. "Deep Freeze is the UK's market-leading cold brand," says Ms Mardjono. "It offers drug-free pain relief in three formats that can be recommended for use for muscular back pain in pregnancy. The products can also be helpful later, when the physical demands of looking after a baby or toddler take their toll on back muscles." Deep Freeze Pain Relief Glide-on Gel is applied using a rollerball, which makes it easy to access harder-to-reach areas.
News reports can sometimes leave new mums confused about the best way to feed their baby, especially if baby won't settle on formula and breast feeding has proved difficult.
Published research is highlighting a consumer trend towards 'premiumisation' and more naturally based milks, says NannyCare. Pharmacies can make the most of this by reviewing their formula range to ensure they include premium products, such as NannyCare, even when space is limited, suggests the brand.
While commanding a premium price (and delivering a high cash margin), research highlights that price can be a secondary factor for parents when it comes to the health and wellbeing of a child.
Key points for the category
Building up relationships with newparents
Keeping up to date with news about pregnancy and children's health, and being alert to inaccurate or poor information that parents may have come across
Link-selling across this broad sector.
 
Pharmacist comments
Yasmeen Afsar
"We have a Healthy Start vitamins scheme here to provide vitamin supplements to women from the start of their pregnancy and for a number of months after the birth. We also advise pregnant women on their folic acid and vitamin D requirements, and we encourage pregnant women to have the fl u vaccination as they one of the at-risk groups. Gaviscon is a huge seller for indigestion relief in pregnancy. We have a comprehensive range of formula milks, which draws parents in to the store, and a lot of parents come in when their babies are suffering from colic, upset stomach or teething. Although colic is so common, it is quite poorly understood. We can help parents by going through the symptoms with them to see if this is what their baby might have." 
Sadik Al Hassan
"Baby and pregnancy advice is a massive part of the pharmacy day, and the infant care category creates a lot of loyalty to the pharmacy. Children suffer from a lot of colds, so giving parents advice on these is common. We often recommend treatments for nasal congestion such as mechanical devices called nasal aspirators, as well as saline nasal sprays, which are very popular for young babies. Once babies reach the age of three months we can recommend products with low amounts of menthol such as Snuffl ebabe. We always devote a large area to pregnancy supplements. Changes to the market include growing sales of the 400mcg folic acid pack sizes, as they are no longer being prescribed." 
Mithun Makwana
"We have all sorts of queries from pregnant women. Perhaps the most common are to do with sickness – what can you take for morning sickness, what's safe during pregnancy and so on. The other main area women ask our advice about is pain relief - they want to know what painkillers are safe to take. To be honest, when it comes to infant care, we don't stock a large range. It's partly down to the age demographic where we live and space is another factor. However, we do give a lot of advice to parents with young children with minor health conditions. The NHS health campaign encouraging more parents to ask pharmacists for advice rather than take up GP time is a good thing and we encourage this." 
Sponsored
Sponsored Education
This module highlights a new opportunity to treat heartburn and reflux in the pharmacy with Omeprazole 20mg, which is newly available for customers to purchase OTC.
Sponsored Education
Bust the myths around acne causes so you can recommend effective products and self-care advice
Record my learning outcomes