Get ready for the new school term
Families
Get ready for the new school term
It's a concern that the UK has a poor record when it comes to child health. How can pharmacy help to focus on this issue to support parents in keeping their children healthy once the new term begins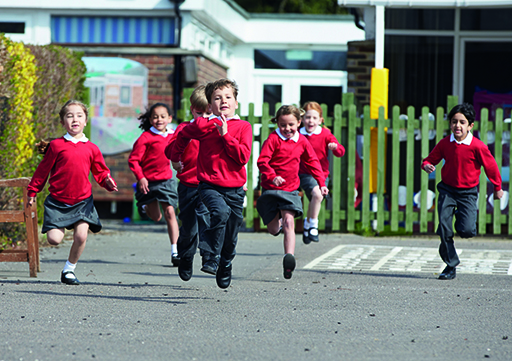 A study by the Nuffield Trust and Royal College of Paediatrics and Child Health shows that the UK lags behind other countries when it comes to children's health. Compared with 14 other countries, we have poorer outcomes for immunisation, child mortality, obesity and breastfeeding rates. The study analysed 16 child health measures across 14 countries since 2000. The death rate for babies is the fourth highest across the countries studied, while uptake for vaccines for whooping cough and meningitis has dropped over the past year, and there are currently concerns about a measles outbreak. The UK has the second highest prevalence of babies born with neural tube defects.
It seems that a greater focus on child health is needed. We have more overweight and obese children, with 23.6 per cent of children in reception class in England obese or overweight. The UK also has one of the lowest breastfeeding rates in the world, with just 34 per cent of babies breastfed at six months.
"We must do much better for our children and young people," says report author Dr Ronny Cheung. "The recent changes to the UK's trajectory on life expectancy, premature deaths and immunisation should set alarm bells ringing for policy makers about the effects of cuts to public health and early-years services."
Pharmacies are well placed when it comes to helping to improve child health, and back to school is a key time to engage with parents. NHS England's Stay Well campaign is encouraging parents of young children to visit their pharmacy for advice about minor health concerns. Health professionals are asked to support the campaign by highlighting to the public that pharmacists are trained in managing minor conditions and able to assess and recommend treatment or refer patients.
Measles and scarlet fever alert
Pharmacy staff can help parents recognise the signs of measles and scarlet fever; there have been outbreaks of both this year. There were more than 20,000 cases of scarlet fever between April and September last year, and numbers continued to rise in 2018.
Signs to watch out for include a sore throat, headache, fever, a fine, pinkish or red rash with a sandpaper feel. Possible cases should be referred to the GP as early treatment with antibiotics is needed to reduce the risk of complications and spread of scarlet fever.
Measles cases also rose this year – there were more than 400 between January and May. The increase has been linked with travel to and from Europe, so we could see a further increase in the back-to-school period following summer trips abroad. Anyone who did not receive two doses of the MMR vaccine is at risk, but young people are in particular.
Obesity crisis continues
One in 25 children in England aged 10 to 11 is severely obese, according to PHE figures. This rises from the one in 40 figure when children are aged four to five.
The government's sugar-reduction programme is part of a national plan to reduce childhood obesity. The first assessment of the plan to cut 20 per cent of sugar from a range of foods by 2020 found that a two per cent reduction has been achieved so far, which falls short of the five per cent first-year target. Some categories have met or exceeded this target, including yogurts, breakfast cereals and sweet spreads, while sugar in soft drinks has been cut by 11 per cent.
A study by Cancer Research UK, which looked at how TV adverts affect craving for junk food among teens, found that those who watched three-plus hours of commercial TV a day are more likely to consume hundreds of extra junk-food snacks over a year. It found that teens who regularly watch TV shows with adverts are twice as likely to drink fizzy drinks than those with
a low advert exposure.
Focus on mental health
A new survey shows that more than a third of young people in the UK have self-harmed and 75 per cent know someone who has. However, less than half of young people would know what action to take if a friend confided in them about self-harm.
A report by YoungMinds found that while there is increased
awareness of young people's mental health, it's still hard for them to access the help they need. Only nine per cent of young people and six per cent of parents said they found it easy to get support. Some 66 per cent of young people and 84 per cent of parents found it difficult and reported barriers at every stage.
The market
The value of the children's OTC market fell by about three per cent last year, according to Mintel, due to supermarket discounting and a drop in the under-14s population.
"The children's OTC market has benefited in recent years from the baby boom of 2010 to 12, but value is now slipping into decline," says Hera Crossan, research analyst at Mintel. "Growing pressures on the NHS could provide some respite, with parents looking to the category to fill the gap left by a limiting of its NHS minor ailments schemem and a shortage of GP appointments. Brands that offer expert guidance and support to parents with poorly children are likely to gain favour, while the formulation of remedies with more familiar and reassuring ingredients could help alleviate safety concerns."
Some 68 per cent of parents of nought- to 12-year-olds reported their child suffering a cold during the past year, while 41 per cent reported cuts and grazes. Some 38 per cent reported stomach upsets, 32 per cent headaches, 27 per cent fever and 18 per cent hayfever. Some 26 per cent have used home remedies to treat their child in the past year. Natural ingredients continue to be popular, with 32 per cent of parents of five- to 12-year-olds stating the use of these was a top three factor in choice.
When it comes to vitamins and supplements, the children's sector is driving growth, with sales up by 7.5 per cent in 2017, says Mintel.
Common questions asked
What should I do if my child has head lice? "We would first ascertain if the lice were alive or dead," says Mr Bagga. "If there are no live lice, the infestation is probably old and doesn't need treatment. If live lice are found, we would recommend a treatment and removing the lice with a fine-toothed comb."
Which product is best for treating head lice? "This is a common question our customers ask and they may have tried products that haven't worked," says Ms Crossthwaite. "It's important to counsel customers correctly on how to use products, including the need to repeat the application."
What should I do if my child has chickenpox? "To ease symptoms, we would recommend using paracetamol to treat pain and fever, chlorphenamine (one year plus) to treat the allergic reaction and calamine as a soothing agent," says Heena Vyas, clinical pharmacist at Alphega's Metwest Pharmacy, Essex.
Supporting parents
This is an area where parents really welcome your expert advice and reassurance. "My advice to pharmacists and their teams would be to ensure they are up to date with local and national information, so they are able to advise parents on how to keep children healthy," says Farah Ali, general manager of Perrigo's centre of excellence, Warman-Freed pharmacy. "Parents have access to many forms of information, so when they visit the pharmacy we should be prepared with the latest recommendations to help break common myths and support them in keeping their children healthy in school."
Rakesh Bagga, Alphega superintendent pharmacist at Metwest pharmacy, Essex, says: "We would recommend ensuring that any medication that needs to be taken on a daily basis is at the school, especially inhalers and epilepsy drugs. We ensure that all our staff are trained to safeguard vulnerable children. It is crucial we are able to spot the early warning signs of any child abuse or bullying. We ensure that the child is able to have a secure environment to talk to someone if we are concerned for their wellbeing."
It's important that staff have an understanding of a wide range of conditions so they can respond appropriately to any requests. "Typical problems faced range from head lice, verrucas, coughs, colds and oral care," says Cathy Crossthwaite, marketing co-ordinator at Numark.
Being up to speed on product changes is essential. "Make sure everyone on the team is refreshed on the current licence indications of children's health products," says Ms Ali. "Having regular training and using training materials that are visual and easy to understand will help staff improve their knowledge of these products and help them to have confident and informative conversations with customers."
Improve your back-to-school category
"With all the bumps, scrapes and grazes children get, we would advise link-selling first aid kits with antiseptic cream to parents with school-age children so they are equipped to deal with these at home," says Ms Vyas. "Having the children's range of OTC and prescription medicines merchandised all together helps parents to easily go through the fixture and select what they need, and it prompts them to purchase items they may not need now but would need at home in case their child gets ill," says Ms Ali. "Pulling this together in a dedicated back-to-school fixture makes things simpler for the customer."
"While back to school should always include head lice treatments and supplements, there should also be other children's items such as pocket tissue packs, hand sanitisers and plasters," says Mr Al Hassan.
"Ensure there is plenty of POS promoting your children's health category to help customers understand this is a destination shop for the needs of their children," says Ms Crossthwaite. "Using visual triggers and cues of the leading brands helps customers to navigate and locate the category."
"A child's immune system is not as well developed as an adult's and recommending multivitamins, calcium and fish oil rich supplements for children of all ages can help to boost their immune system before going back to school to prevent illnesses," says Amul Mistry, pharmacist at Well.
Comments
Marisa Maciborka
"This is an important category for us, as our pharmacy is in an up and coming area for young families. We sell a lot of headlice treatments and antihistamines. Once children are back at school, remedies for coughs, colds and flu sell well. Parents typically want to know whether they should keep an unwell child at home and how long to give a child a particular medication. Popular products include Ovex tablets and a natural headlice treatment called Kit & Coco, based on natural oils – our customers are especially interested in natural and herbal treatments for their children. They don't just want to treat symptoms, they want to address the cause of a problem. I look after our Facebook page and find that posts do get picked up by our customers, so this is worth doing."

Sarina Mughal
"This is a really important category for us in August as parents like to get prepared for the school term with products to treat and protect from headlice and from viruses. The questions we get from parents are mostly about how they can avoid their child picking up headlice and cold or flu viruses, so we talk a lot about prevention with them. Lyclear sells well for us and also Puressentiel, a natural brand which is pesticide-free. Calpol and Nurofen are year-round sellers. Parents ask for products that will help to boost their child's immunity before the start of the school term, so we sell a lot of children's vitamins and supplements. To boost sales we ensure products can be easily found by parents and keep a supply of impulse buy items such as vitamin D spray near the till."

Mital Thakrar
"Being accessible, many parents visit our pharmacy seeking the support of myself and my team. Common queries from parents are about early hay fever diagnosis, cuts and grazes, children's vitamin supplements and headlice detection. Having a nominated healthy living champion is also beneficial to be able to spend time offering the most up to date, relevant advice. Recently we have had lots of parents asking about vitamins and minerals and advice about what foods contain the best nutrients. We feel that engaging with children about their health is essential to make steps towards a healthy, balanced lifestyle, and we do try to do this where we can."
Sponsored
Sponsored Education
Identify the 5 key elements to address in your dry skin consultations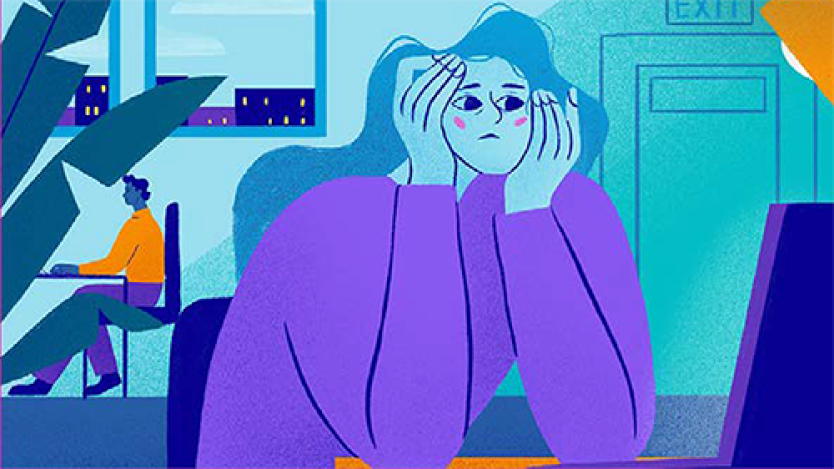 Sponsored Education
This module busts the myths surrounding diarrhoea treatments and explores the products available OTC so you can recommend the right treatment.
Record my learning outcomes