Families
Focus on eye health
More than half of sight loss cases could be prevented by early identification and pharmacies could play a wider role in helping to raise awareness of the importance of eye health and regular eye examinations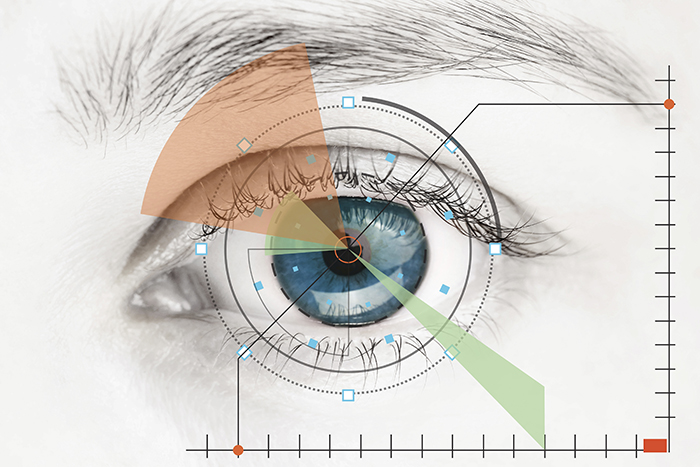 In Britain, 2 million of us live with sight loss, and the number is set to rise to 2.25 million by 2020 and to 4 million by 2050. The risk of sight loss increases with age, with one in five over-75s affected and half of those aged 90-plus.
The UK Vision Strategy 2013-18 plans to transform eye health, eye care and sight loss services, encouraging a collaborative approach from health professionals across primary and secondary care. The three aims of the strategy are:
Everyone in the UK looks after their eyes and their sight
Everyone with an eye condition receives timely treatment and, if permanent sight loss occurs, early and appropriate support
Create a society in which people with sight loss can fully participate.
Sight loss costs the UK economy £8 billion a year, but only about £2.2 million a year is spent on prevention and public awareness. Community engagement is another key area and this is where pharmacy staff could play a wider role.
"Pharmacists are experts in helping patients to maintain their quality of health and this should be extended to eye care, as the public has voted this our most valued sense," says Valerie Steiner, marketing manager at Bausch & Lomb.
In October 2012 the Royal College of GPs chose eye health as one of its four clinical priorities for 2013-16. The three-year programme aims to reduce preventable sight loss among over-65s and provide better support for people with sight loss.
An Eye Health Care Plan has been launched in Wales, which incorporates key points in the UK Vision Strategy. More than 50 per cent of sight loss can be prevented by early identification and intervention, says the report. "Early identification is also essential because sight loss has such a dramatic impact on wellbeing. The risk of depression and falls is more than double among elderly people with low vision." Key priorities of the care plan include:
Preventing avoidable sight loss and improving eye health
Early identification of poor eye health and sight problems
Providing high-quality, accessible services
Ensuring integration of services
Providing support for people with sight loss.
Raising awareness of eye health and the need for regular sight tests is a key part of the care plan.
"This will require partnership working across traditional boundaries with primary and community care professionals, teachers, school nurses, the third sector, Public Health Wales and health boards working together." The Welsh government has pledged to increase awareness of eye health among primary and community care professionals, including pharmacists, and will ensure the 50-plus health check includes a flag for sight tests.
Forge links with optometrists
Collaborative working between optometrists and pharmacists could prove beneficial in raising public awareness of eye health.
"Forging better links with local optometrists would be beneficial. They tend to be the profession we have the fewest links with," says pharmacist Fiona McElrea at Whithorn Pharmacy in Dumfries & Galloway. "Now they're able to prescribe, we do find we have more dealings with them. They often recommend supplements for eye health and so patients will be referred by the optician to us."
Pharmacist William Hughes at RJ Jones Pharmacy in Pwlleli, Gwynedd, agrees. "We have excellent links with our local opticians and we frequently make referrals to them from our customers here," he says. "It's important to get the message across to customers about the importance of regular eye examinations and to remind them that these are free for over-60s and anyone with glaucoma."
At the Association of Optometrists, professional advisor Geoff Roberson, says: "Pharmacies could benefit from better links with local optometrists, especially if there is an independent prescriber optometrist in the area."
David Cartwright, chair of the Eyecare Trust, says: "With more than 35 per cent of people saying a pharmacy would be their first port of call if they have an eye complaint, pharmacists play a vital role in the care pathway. Strong links between all local primary healthcare providers will enhance patient care. More and more optometrists are qualifying as independent prescribers, making them important partners when creating MURs."
"It is imperative that pharmacies and opticians work closely to enable them to provide the best service on eye care in their local area," says Ms Steiner.
"Local pharmacies and opticians are in the front line of education around eye care, so it makes sense for close ties to be drawn between optometrist screening and testing services and pharmacies. Many opticians are now taking prescribing courses and will need an outlet for these services, which logically will be the local pharmacy. An optometrist will request a list of any medication a patient is taking, therefore a close link between optometrist and pharmacist would allow the optometrist to regularly refer patients for an MUR."
Eye health category
The eye health category is worth £86.1 million and grew by 8 per cent last year, says Bausch & Lomb. The value within independent pharmacies is £15.8 million, up by 5.6 per cent. The mild dry eye sector is leading growth, says Ms Steiner, with sales up by 24.9 per cent.
The fastest growing products in independent pharmacies are eye masks, such as Bausch & Lomb's Therapearl eye mask, says the brand.
"We have an ageing population and with this we are seeing increasing demand for eye care, especially products for dry eye," she says. "We're seeing growth across all types of eye care, from prescribed eye drops to OTC. Patients tend to come into the pharmacy to make a distress purchase, so it's good to stock smaller packs of eye drops and contact lens solutions to provide a new revenue stream. Eye care offers opportunities for link sales, too. If a customer comes in about dry eye, it's worth discussing what they're eating. There are supplements specially designed to help support eyes."
"We're in a rural community so we sell a lot of eye washes and customers come in and ask advice on removing debris from their eyes," says Ms McElrea. "Infected eyes and products to treat them are also a common topic. Chloramphenicol sells well and also sodium cromoglycate drops. We also sell a lot of lid wipe products. We find more customers are asking for preservative-free products and especially those they can use with contact lenses. Dry eye products are also very popular."
To improve sales of eye health and other categories, Whithorn Pharmacy's staff had merchandising training. "This taught us the best ways to display prominent brands and generics and has really improved eye health sales. Following a planogram has also helped. We find that displays that prompt our customers to ask for advice help, too."
Mr Hughes says dry eye products are the main growth area for his pharmacy. "Customers will come in and say their drops aren't working. We then counsel them on the importance of lid hygiene, and that they may need to try several eye drops to find one that suits them. We talk about the importance of using drops frequently," he says.
At Day Lewis, professional and pharmacy services manager Rebecca Myers, says: "Remember that eye health is about much more than just eye drops. You may want to include eye health vitamins in your range – products containing lutein that may help prevent/slow macular degeneration, for example. Best sellers for us include hayfever and rhinitis products, dry eye products and also reading glasses; we frequently get asked for advice on conjunctivitis and blepharitis. It's important that if you sell a product you know the evidence behind it and when to recommend it. Also make sure you offer general self-care advice as well as selling a product – for example, for conjunctivitis, bathe eyes in cooled boiled water to relieve itch."
Dr David Mantle, medical adviser at Pharma Nord UK, says that about 20 per cent of people in the UK suffer from dry eye syndrome, rising to 50 per cent in those over 65. As a result, it represents the most common cause of eye irritation in this age group. Common symptoms can include a dry, gritty feeling, redness, burning, stinging and watering.
"The condition can result from environmental factors such as air conditioning or central heating, irritants such as dust, cosmetics and certain types of prescription medicines. Dry eye syndrome can also be a part of the normal ageing process, especially during the menopause. It is particularly prevalent in contact lens wearers and can also result from autoimmune disorders such as Sjogren's syndrome," he says.
"Dry eye syndrome is characterised by dryness of the conjunctiva or cornea. This may result from a decrease in tear production or abnormalities in tear composition. Pharmacies can stock a range of over-the-counter remedies for those seeking relief from dryness including drops, artificial tears and supplements such as Pharma Nord's Omega 7 Sea Buckthorn Oil. Research has been conducted into the effects of omega 7 sea buckthorn oil (SBA24 formula) in patients with dry eye syndrome. Supplementation with 2g/day for three months significantly improved tear function and relieved symptoms of redness and burning."
Sea buckthorn, a Himalayan medicinal plant, is a rich source of omega-7 polyunsaturated acids (PUFAs), which together with omega-3, 6 and 9 PUFAs help to regenerate the mucous membranes forming the outer surface of the eye, says the brand.
Help protect people's sight
There's plenty you can do to help educate your customers about eye health. "Encouraging people to lead a healthy lifestyle is key," says Mr Cartwright.
Remind customers that sight tests are free for under-16s and over-60s. "Have regular sight tests every two years, or more if recommended by your optometrist. It's not just to make sure you can see but also to help pick up underlying health problems such as diabetes, high cholesterol and high blood pressure," says Geoff Roberson at the Association of Optometrists.
"Ensure customers who have a positive diabetic test result are made aware of the importance of annual screening to prevent diabetic retinopathy, or when dispensing drops to glaucoma patients, mention the importance of family members having regular sight tests," says Mr Cartwright.
Research by the University of Wisconsin-Madison has found a dramatic impact of an unhealthy lifestyle on sight loss, regardless of family history. The six-year study discovered the odds for developing age-related macular degeneration (AMD) associated with poor lifestyle and genetic predisposition was three times greater than in those living a healthy lifestyle. Smoking is the biggest modifiable risk factor in sight loss, with the risk up to four times higher when combined with lack of exercise and poor diet. Awareness of smoking as a cause of sight loss is low among smokers – only 9.7 per cent know the risk.
"Smoking significantly increases the risk of developing eye diseases, such as cataracts and AMD. It's never too late to benefit from quitting and reducing your risk," says Mr Roberson
Eating the right mix of nutrients can protect sight. Fish is a rich source of omega-3 fatty acids, which can reduce risk of AMD by up to 40 per cent. Leafy greens contain lutein and zeaxanthin, which may help prevent AMD and cataracts. Eggs and soy are also excellent for eye health
"One way to help promote eye care with a patient is to include questions on eye care within a lifestyle survey that a pharmacist may ask a patient. This could include a threshold where certain questions, such as significant change in vision, could lead to a referral to their optician," says Ms Steiner.
Comment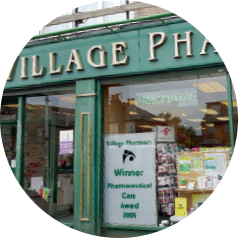 Rena Dadra, Village Pharmacy, Harlington "The main things that people come in for are conjunctivitis symptoms, hayfever, itchy eyes and dry eyes, and the Optrex range is our best seller. There have been a few occasions where we've referred to the local GP but this doesn't happen often, and we try to help people as much as we can in the pharmacy. Usually they have struggled to get a doctor's appointment and have been sent here. If it is something that needs serious attention then we will refer them, but generally we try to give the correct advice and product there and then. We haven't tried anything different shelfwise recently, but we do give staff as much training as possible. Training is most definitely the most important thing in all the categories, to make sure that you're giving the right product for the right condition."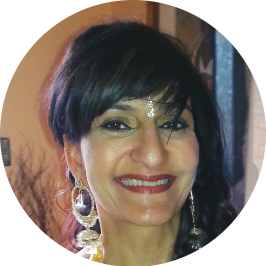 Shaheen Bhatia, P&S Chemist, Ilford "Dry eyes and conjunctivitis are the two main things that people come in for in this category. Dry eye problems are more important than ever because people spend a lot of time staring at screens. We make sure counter staff are updated regularly because there are more new eye products coming onto the market than ever. Optrex is our biggest seller, but there are other brands coming along now as well. Conjunctivitis is covered on our minor ailments scheme, which is good, as most eye problems and infections need to be treated right away, and it is not always easy for people to get a doctor's appointment when they need one. You need to know the correct treatment and when to refer."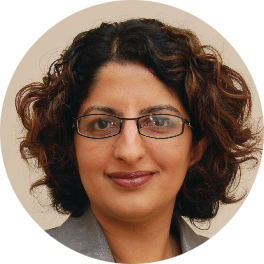 Reena Barai, SG Barai Pharmacy, Sutton "We don't have an optician near the pharmacy and the local eye hospital has closed, so we do get quite a lot of queries about eye problems. Suspected conjunctivitis is quite a common one – which isn't always conjunctivitis – and irritations or redness within the eye. Sometimes it comes down to eye hygiene, and we sell lid wipes and baby shampoo to wash the eyelids and keep them clean. Sometimes eye drops are needed; if people have dry eyes and they're not treating them they can end up having problems. Then we have GoldenEye for minor eye infections. Training is important, because we don't want to give out antibiotics if they are not needed, and so have to decide whether it is conjunctivitis or not."
 
Sponsored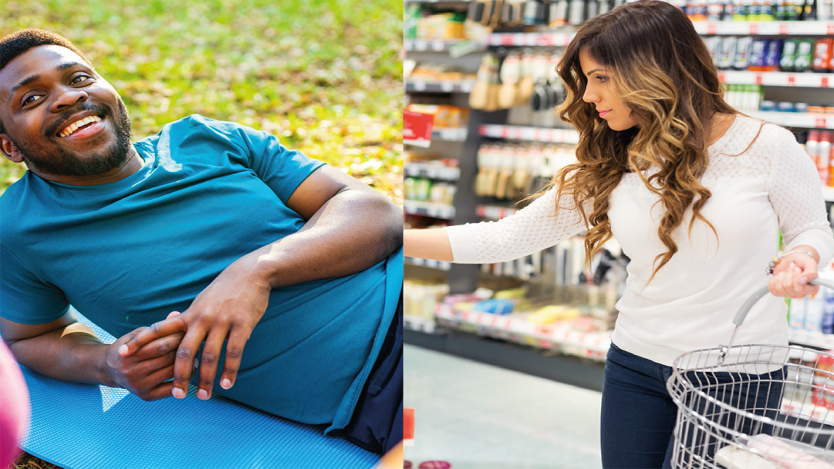 Sponsored Education
Learn how to recommend the most suitable emollient for your customers in this interactive video
Sponsored Education
Identify the 5 key elements to address in your dry skin consultations
Record my learning outcomes