Eye care in pharmacy's focus
Families
Eye care in pharmacy's focus

Many people fail to have regular tests to help protect their sight. P3 looks at pharmacy's role
Three-quarters of people in Britain admit they have experienced poor eye health in the past six months and more than one in five say this has impacted on their daily life, according to the Generation Eye report by Eye Health UK (previously The Eyecare Trust). Despite this, 13.8 million adults in the UK fail to have their eyes checked every two years, as recommended by opticians.
"Poor uptake of sight tests is the biggest threat to vision in the UK, so if a customer walks in and says they have been experiencing problems with their vision or are suffering headaches or had a recent fall, ask them when they last had a sight test," says Kelly Plahay, optometrist and director of Eye Health UK.
"With more than a third of people saying that pharmacy would be their first port of call if they had an eye complaint, pharmacists play a vital role in the care pathway of individuals with poor eye health."
Forging closer links with your local optometrist is a good way to improve your customers' eye health. "As well as pharmacy referrals to optometrists, optometrists regularly refer their patients to pharmacy-led services such as smoking cessation, weight management and diabetes screening," says Ms Plahay. For example, at Careway's Tankerton Pharmacy in Whitstable, Kent, superintendent pharmacist and managing director Lodi Lama says its LPC put together an evening of joint training with optometrists and it was beneficial for both professions.
Encourage better eye care
"Eye health can easily be overlooked because eye conditions often don't present symptoms early on," says Alphega Pharmacy member Ashok Mehta, at Davina Pharmacy in Manchester. "Encouraging customers to have regular eye tests, at least every two years, will mean any general health problems and signs of eye conditions are picked up. An eye test doesn't just reveal if you need glasses or a change in prescription. Lots of customers don't realise this, so including this as part of our health promotion in pharmacy is key."
Take the opportunity to talk about specific eye health issues. "For example, ensure customers who have a positive diabetes screening test result are made aware of the importance of annual screening to prevent diabetic retinopathy. Or, when dispensing drops to glaucoma patients, mention the importance of family members having regular sight tests," suggests Ms Plahay.
Displaying charity patient information leaflets and posters, and taking part in events such as Diabetes UK's Taking Control campaign, National Glaucoma Awareness Week and National Eye Health Week can all help to communicate targeted and engaging eye health messages.
Raising glaucoma awareness
World Glaucoma Week this month (12–18 March), National Glaucoma Awareness Week (5–11 June) and National Eye Health Week (18–24 September) each provide opportunity to raise awareness of glaucoma in-store.
"Close relatives of glaucoma patients are four times more likely to suffer the condition, so one effective way to raise awareness of and prevent avoidable sight loss is to remind glaucoma patients to encourage their family to have regular sight tests when they collect their medication," says Ms Plahay.
Raising awareness of the warning signs of glaucoma is important. "Early detection is key because any lost vision due to glaucoma can't be repaired," comments Mr Mehta. This month, the team are running a campaign on glaucoma.
"Warning signs of glaucoma should be explained to customers," adds Mr Lodi. "Acute eye pain and altered vision should be treated seriously and trigger referral."
If patients have eye drops, make sure they know how to use them properly. "We noticed that many patients were not using their eye drops correctly, which meant they were not as effective as they could have been," says Fiona Chiu, associate chief pharmacist at Moorfields Eye Hospital.
"In August we launched a 'Know Your Drops' campaign. Its objectives were to promote and encourage good eye drop compliance and provide support to patients, carers and staff regarding the best techniques for administering drops. We have visited patients in our glaucoma clinics across London to offer pharmacist-led, one-onone consultations to demonstrate the best techniques to use.
It is important to take the time to speak with the patient and ensure they are using the medicines correctly, she suggests.
Focus on children's sight
More than 1.6 million school-age children could be living with an undiagnosed vision problem, according to the Eye Health UK and Boots Opticians. This can affect their educational and social development. Poor vision in young children is often due to amblyopia (lazy eye), which can be hard for parents to detect; sight tests every two years can pick up such conditions at an early stage.
Eyesight is fully developed by age eight, so it's vital that children have regular sight tests before this age to help to help detect any issues and prevent lifelong problems.
Smoking and eye health
As many as one in five cases of age-related macular degeneration (AMD) may be caused by smoking. The link between smoking and sight loss is as strong as between smoking and lung cancer, says Eye Health UK, yet fewer than 10 per cent of smokers realise it affects their eye health, compared with 92 per cent who associate smoking with lung cancer.
A smoker is more likely to develop AMD five years before a non-smoker. Smokers are also at increased risk of nuclear cataracts, thyroid eye disease, dry eye and poor colour vision.
Eye infections
Requests for treatment and advice for eye infections are common in the pharmacy. "In general, the severity of eye infection is related to the level of discomfort," says Geoff Roberson, professional advisor to the Association of Optometrists. "A simple conjunctivitis might produce only mild discomfort or 'grittiness'. More serious infections can be painful and may be sight threatening. Unless pharmacy staff are sure the symptoms are related to a mild, non-sightthreatening condition, such as conjunctivitis, that is treatable with an OTC medicine, referral to a local optometrist for diagnosis is sensible."
Ms Plahay says it's important to check whether your patient is a contact lens wearer, pregnant, breastfeeding or has any allergies before recommending treatment. "Eye drops can briefly cause blurred vision, so advise avoiding driving or operating machinery straight after use," she says.
Pharmacy staff should try to take time to ask the customer about the symptoms that are being presented, to be able to recommend the best product, comments Emma Lloyd, marketing executive at Cambridge Healthcare, which manufactures Golden Eye.
Contact lens care
Moorfields Eye Hospital has recently reported a large rise in cases of Acanthamoeba keratitis, a rare form of microbial keratitis that affects lens wearers and can cause sight loss. It has launched the Healthy Habits, Healthy Eyes campaign to raise awareness of the importance of good lens hygiene, especially among younger lens wearers.
Five tips to pass on are:
Change lenses as often as your practitioner advises
Don't shower or swim in lenses
Don't wash lenses in water
Wash and dry hands before touching eyes or lenses
Don't fall asleep with lenses in.
"Advise wearers to purchase the correct storage and cleaning products," says Mr Roberson. "Not all care products are interchangeable, and may have been prescribed for a specific purpose."
It's essential customers understand what constitutes good contact lens care. "Not caring for your lenses properly can lead to serious eye infections," says Sarah Thomas, lead pharmacist for satellite services at Moorfields Eye Hospital. "Soft lenses are incompatible with the preservatives used in eye drops, so patients should avoid wearing lenses if they have been prescribed eye drops, or ask for preservative-free drops from their doctor."
Eye care category growth drivers in pharmacy
Total value sales of the eye care treatment market were £69.05 million in 2016, according to IRI, with independent pharmacies accounting for £11.55 million of these. Market analyst Mintel says eye drops sales increased by 24.5 per cent between 2010 and 2015, while sales of contact lenses grew by 18 per cent. Innovative products in eye care have helped grow the market, says Mintel.
Altacor, maker of the Clinitas range, says the dry eye market is worth £50 million in the OTC sector. "Dry eye is on the rise due to an ageing population and increase in environmental factors such as screen usage and air conditioning," comments the brand's product portfolio manager Oliver Wooding.
Build a better eye care category
"We get asked a lot about dry eyes in winter, due to central heating and windy, cold weather," says Mr Mehta. "To promote the category as a whole, it is worth making it more prominent. Make sure all the team are aware of trends and current advice and ensure there is sufficient stock of drops to treat dry, irritated eyes. Take staff through the most common products and which are safe for contact lenses wearers. I also print out a list of local opticians, so we can provide details for customers if necessary."
It's helpful to stock a wide range of products. "Ensure you have a good selection of eye products, ideally P medicines, which patients can only get from pharmacies," says Mr Lodi. "Ensure your team understands the main causes of dry eyes, so they can better explain the treatment process to customers. Staff should be aware of any red-flag symptoms, such as acute pain in the eye.
"AMD is a category of note and worthy of a campaign to raise awareness to highlight the causes and preventive measures," he adds.
"Pharmacy should be the first port of call for patients who want to ask about dry eye, so pharmacists have a big role to play," comments Mr Wooding. "Ensure you have a range that covers mild, moderate and severe dry eye and is preservative-free. Have products that include gels and drops in different presentations, such as unit-dose vials and multi-dose bottles. Use point of sale stands and patient literature from manufacturers."
Golden Eye's Emma Lloyd encourages the pharmacy team to grow their knowledge of the category. "Understanding the product range within the pharmacy and what each product can offer is essential. Working with the customer to identify the cause of the problem helps ensure the correct treatment is recommended. Working with your local optician will help to increase your knowledge of eye health."
 
COMMENT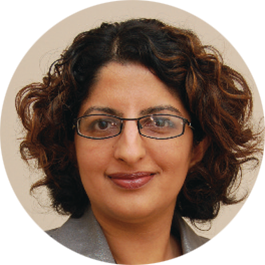 Reena Barai, SG Pharmacy, Sutton "Conjunctivitis is definitely the most common problem that people present with – some already with a prescription and others who have symptoms and need advice. We all need to be aware of antibiotic resistance and take steps to prevent the abuse of chloramphenicol; to make sure this is only used in proven bacterial conjunctivitis. We are a lot stricter about this now, and really have to question people to see if they have sticky discharge, etc. There are other conversations to had around lid hygiene for people suffering from blepharitis, about dry eye and, of course, around hayfever symptoms in the summer. Some older patients have macular degeneration – there's a very good AMD support group in the area and signposting to an organisation like that can really help."

Bina Patel, Kalson's Chemist, Westcliff-on-Sea "Allergic and bacterial conjunctivitis are the most common conditions, and then styes. I've done the core examination skills training for eye problems, and we work closely with the GPs if someone presents to the pharmacy first. I'll examine the eye and then send them to the GP if I don't think its something we can manage in the pharmacy or ring the GP for an appointment. I tell people about eye care and hygiene, which is particularly important for contact lens wearers or frequent flyers. Having been a sufferer of eye problems myself, I sometimes give people the worst-case scenario of what could happen if they don't take care. People can think 'Oh, that can't happen to me', but small, subtle things can damage the eye, like not wearing a good pair of sunglasses on holiday."

Jiten Shingdia, RJ Berry Pharmacy, Portsmouth "This is not a large category for us – we're quite a small, local pharmacy. The most common query is for conjunctivitis and the majority of people will have their symptoms resolved by something like Optrex Infected Eye. Most will come to us having been diagnosed by a GP, or we ask the usual questions to see what their symptoms are, and then take it from there. In terms of general eye care, we encourage cleanliness, as people can forget to do the basics when they are busy. We also remind people to make sure that the end of the dropper doesn't make contact with the eye when administering eye drops, otherwise the whole bottle becomes contaminated. Dry eye is then probably the second biggest query after conjunctivitis."
Sponsored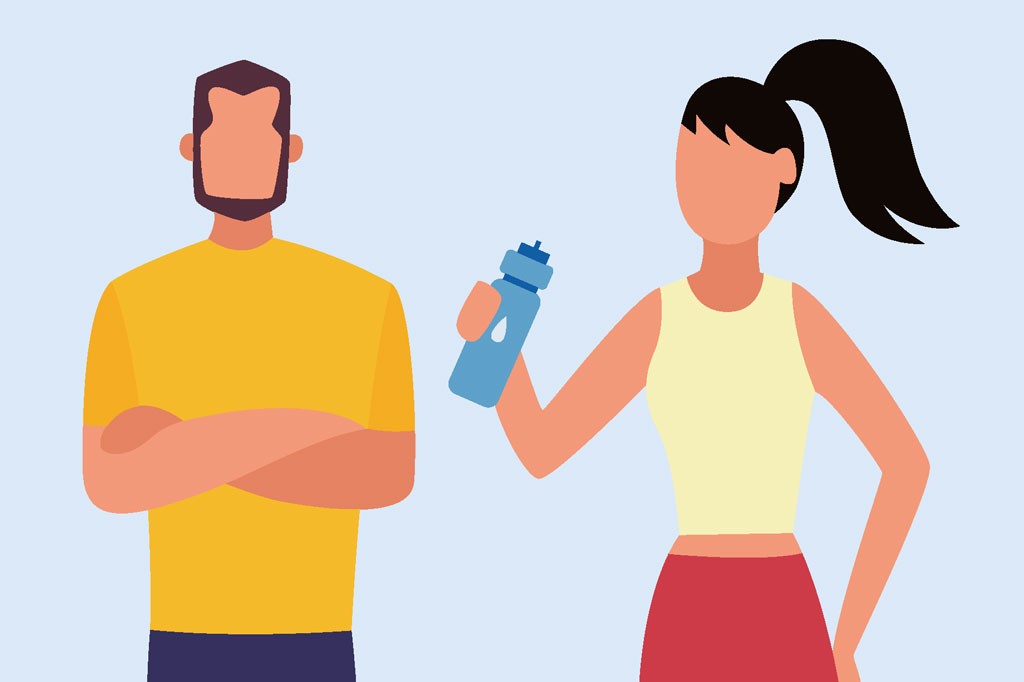 Sponsored Education
Understand the important role oral rehydration products play in helping prevent dehydration after illness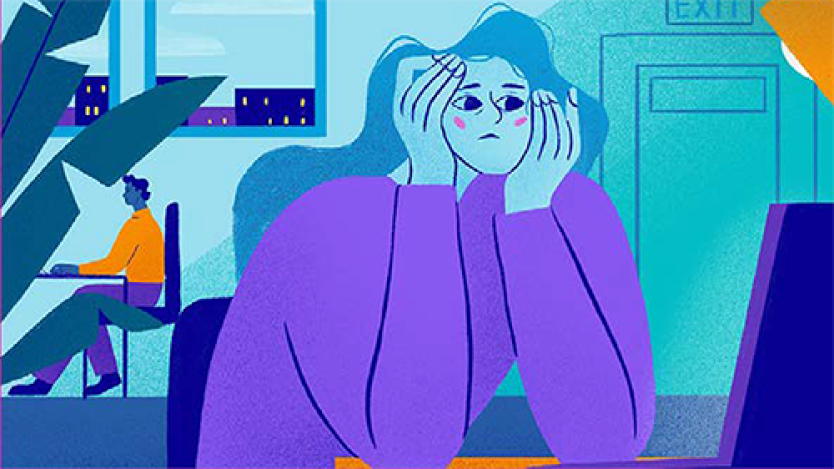 Sponsored Education
This module busts the myths surrounding diarrhoea treatments and explores the products available OTC so you can recommend the right treatment.
Record my learning outcomes