A new report looks at trends in the vitamins and supplements category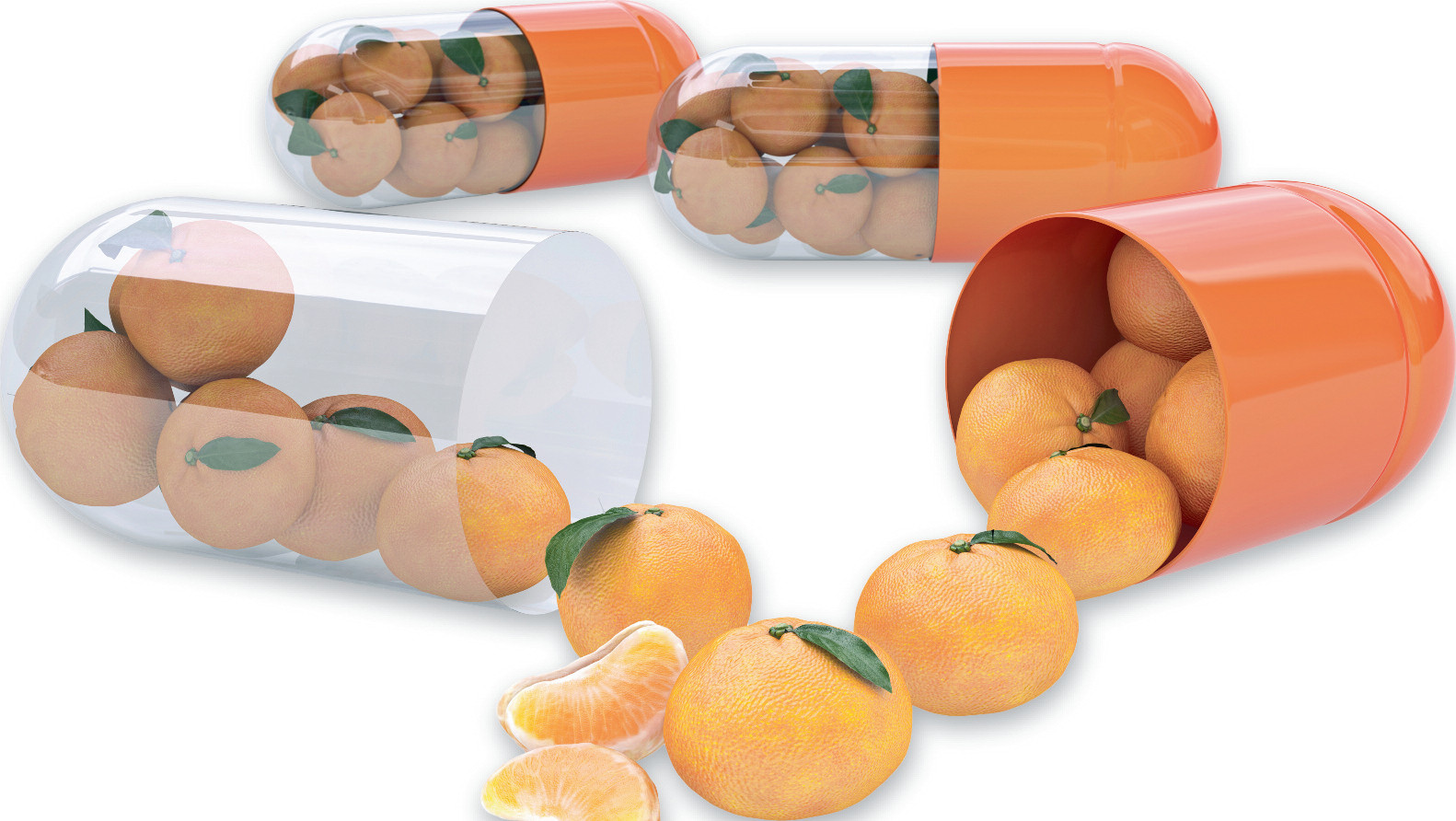 According to a recent market report on 'Vitamins, minerals and supplements in the UK', sales of vitamins and dietary supplements increased by 4 per cent in current value terms in 2014 to reach £821 million. This market is highly competitive and can be confusing for customers, says market analysts company Euromonitor. Some supplements, for example folic acid, vitamin D and calcium, are recommended by the Department of Health for specific purposes, but others are often criticised in the popular media as being unnecessary.
Healthcare professionals, including pharmacy, have the opportunity to be an impartial source of information, offering advice on which supplements are worth taking and when. Pharmacy teams will also want to look very carefully into which products they choose to stock. P3 speaks to a selection of brands in the sector for their response to the trends highlighted in the report.
Essential needs
According to Euromonitor, multivitamins continue to drive the vitamins, minerals and supplements category, with many people believing that these are good value for money in terms of the health benefits they bring. Toni Hibbert, marketing manager at Quest Vitamins, says that the use of specific supplements and nutritional advice should be targeted towards vulnerable groups such as children and the elderly, pregnant women and anyone who is convalescing. Yet there's no one-size-fits-all approach, as deficiencies and needs vary from person to person, he says.
With so many products available, it's not surprising that consumers are confused. Merck Consumer Health launched genderspecific Seven Seas Perfect7 products last year to help consumers choose the right vitamin supplement for them. 'Men and women have different nutritional requirements, so each product contains nutrients specifically designed to meet the top seven needs of both men and women,' says Tony Parkin, market research manager at Merck Consumer Healthcare UK & Ireland.
'The vitamins category is a complicated area [for consumers] with strange names and baffling ingredients. Most consumers don't have the time to research. Unless they have a particular vitamin deficiency, it's difficult to know what the correct combination is. So consumers are looking for easy, tailored solutions to meet their needs from a single product – from a brand they trust – instead of trying to find the right combination of ingredients for themselves.'
Customers also have to make the choice between premium products and products presented more cheaply. Pharmacies shouldn't shy away from offering premium brands, where they have strong knowledge of the area, suggests one marketing manager. 'Historically, pharmacies sold a core range of what would be described as mass market VMS supplements – vitamin C, calcium, iron, multivitamins, etc,' says Chris Keeble, UK chief executive of hair growth supplement Nourkrin.
'However, as this category has developed, pharmacies are becoming more and more a destination for a much wider range. Over the years, the range available has expanded and become a little more specialised in terms of both the target audience and the conditions being treated. More pharmacies are now capable of selling more premium products, like Nourkrin, because they can offer the right advice needed.'
Customer choice
The Euromonitor research also reveals that family health and the 'beauty from within' trend were key contributors to the strong growth of vitamins and dietary supplements in 2014. The interpretation is that consumers are realising that internal health is as important as external health. 'Other fish oils' saw the fastest growth in 2014, largely due to the recent success of krill oil, which was one of the main contributors to the strong growth rate of 32 per cent in current value terms.
Mr Keeble stresses the importance of pharmacists understanding the products they sell. 'Customers need to have confidence that the pharmacy understands their needs and is able to recommend appropriate products to help treat whatever condition they require help with,' he says.
'Being able to offer customers qualified advice on the products they sell will result in greater immediate sales and long-term repeat sales. Nourkrin has committed to support the local pharmacies through exclusive offers, face-toface sales support, point of sale and training, so that pharmacy staff can provide more qualified advice.' Nutritional supplements are no longer seen simply as a way to correct deficiencies, as more people are looking at ways to improve their overall health.
'Consumers are more informed than they were a few years ago,' says Ms Hibbert. 'It's vital for a pharmacist to offer alternatives, such as Cholesterol Biotix, for well-informed consumers who want to take their future health into their own hands. Pharmacists need to ensure that the product range provides not only everyday products, but products that support prescription products and can work preventively.
'Rather than focusing on price, the focus needs to be on a quality product that provides the results consumers seek. This ensures repeat sales.'
In June 2015, Scrubs Etc launched the Vita DSO range of dietary supplements in the UK. Previously only available in France, Vita DSO is a seven-product line-up based on the antioxidant enzyme superoxide dismutase (SOD). Each of the seven SKUs addresses a specific consumer health need by adding other vitamins and minerals to the patented melon concentrate – Energy, Performance, Healthy Living, For My Heart, Joints, Urinary Health and Immune System.
'The existing body of science clearly shows that SOD is king in terms of antioxidants,' says Amanda Ling, CEO of Scrubs UK. 'Vita DSO's patented melon concentrate is the gold standard in terms of SOD and has proved itself in the French market by establishing a growing base of loyal consumers.'
Scientific claims
New European Union (EU) regulations could stifle innovation going forward, as it will be more difficult for manufacturers to make health claims unless they invest heavily in research and development. So it's not surprising that promoting research is high on the manufacturers' agenda. Proven recently announced that a two-year trial, by Swansea University, demonstrated that Lab4b probiotic products can significantly reduce the risk of allergy in children.
Arkopharma's Arkocapil has carried out a clinical study over a six-month period, on 46 women suffering from irregular hair loss, suggesting that general hair condition was found to improve by 24 per cent, hair softness by 33 per cent and hair shine by 49 per cent. Pharma Nord suggests that co-enzyme Q10 formulation (Bio-Quinone Q10) is breaking new ground in the area of heart health due to its ability to effectively raise blood CoQ10 levels. A new study called Q-SYMBIO, published in the Journal of the American College of Cardiology, claimed that supplementation with Bio-Quinone Q10 led to 43 per cent fewer deaths among heart failure patients.
Rasmus Henriksen, national sales manager at Pharma Nord, says that thanks to the internet and social media, consumers place great emphasis on customer reviews and recommendations. 'They are more likely to judge pharmacies on the products they stock, and demand more evidence to confirm the efficacy of supplements,' he says. 'The key is to offer high-quality, well-researched essential nutrients. The bio-availability of supplements is of key importance and we would recommend pharmacies stock products that have research to document their effectiveness.'
Comment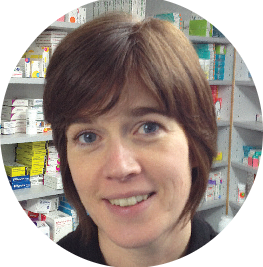 Fiona McElrea, Whithorn Pharmacy, Whithorn 'While this is quite a large category for us, many of our patients are particularly price aware. So many of our customers will go for what's most cost effective for them rather than named brands. The majority of people will go for the cheaper value-pack range, which we offer, and these sell really well. Then we've got other patients who request particular brands, which we order in specially. The category has got quite a lot of shelf space in our retail section. Having in the right selection of vitamins is crucial, and knowledge of your range is also important because people will often come in to ask for advice. We're in a rural area, so we take note of what people are asking for and try to build up our stock that way. It's important to know what the local community wants, as well as what doesn't sell.'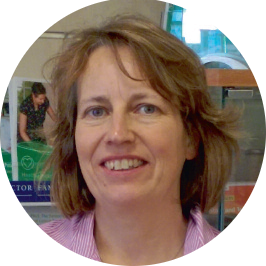 Jackie Lewis, Lewis Pharmacy, Exmouth 'We get quite a few people coming in with immunity issues, such as regular coughs or colds, or feeling run down. We may suggest products opportunistically from talking to people when they're collecting medication, for example. We dedicate a lot of shelf space to the category, but really it's a loss leader. My family ends up taking a lot of out-ofdate vitamins. We stock the Lamberts range, which is high end, then Seven Seas and the value pack, so we have a range of prices. The trouble is people only come to pharmacy when they are ill and the well people go to Holland & Barrett. Overall, there's a lot we can offer in pharmacy for healthy people, such as health checks, and vitamins would definitely come into that.'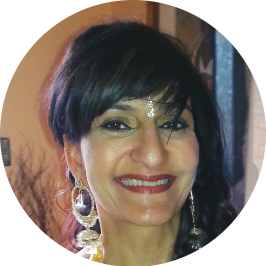 Shaheen Bhatia, Broadway Pharmacy, Bexleyheath 'What we're finding is that, as the NHS is bursting at the seams, GPs are referring people back to pharmacy more. For example, someone may be on a vitamin D tablet, but now they just need a maintenance dose, so they can sort that themselves at the pharmacy. GPs have decided that they can only prescribe so much and people need to understand that they should pay for borderline products such as vitamins. Tiredness is one of the most asked questions when it comes to supplements. Eating well is always going to be better than taking a supplement, but if they're unable to do that then perhaps take a general vitamin with ginseng, for example.'