Working to make a success of skincare in pharmacy
Common conditions
Working to make a success of skincare in pharmacy
Offering good advice, stocking effective products, and not forgetting marketing, can help build your skincare category and help take pressure off GPs for a proportion of these consultations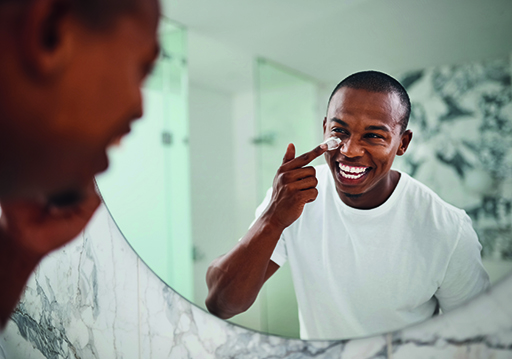 The skincare sector is huge, as most people will be using a variety of skincare products, but with so many brands in the market it can be hard to tell what's going to be a bestseller. Sometimes, a product can take everybody by surprise. In March, a single social media post increased a product's sales by almost 800 per cent.
"A customer posted on her Facebook page that our baby moisturiser helped her psoriasis," reports Jenny Walker, marketing manager from Childs Farm. "The post went viral and has now been shared more than 62,000 times. As a result, we've been featured in the Daily Mail, OK! and more. We saw an uplift of 778 per cent in sales of our baby moisturiser in a week. It's an incredibly exciting time and just shows you the power of social media."
Pharmacy teams are advised to take the time monitor the media, social and otherwise. It's not just a way of finding popular brands, but staying abreast of news and trends in skincare can also help pharmacy staff when giving healthcare advice. "Two in five parents no longer go straight to the GP with their child's eczema," suggests Toby Cobbledick from Mölnlycke. "The role of community pharmacists in providing patient support and education has increased."
Tools, advice and support
Skincare brand Epaderm is focusing on education and support by providing tools such as the Epaderm Eczema Tracker, a downloadable diary that allows parents to record and track skin conditions (red, itchy, flare up, better than average, worse than average), exposure to likely triggers and when treatment was applied. When completed this is an aid to self care and in consultations with healthcare professionals.
The brand plans to expand the range of information it makes available to parents and partners in community pharmacy. "When community pharmacies provide emollients such as Epaderm over the counter, they potentially reduce the requirement for a GP appointment," says Mr Cobbledick. "This gives their customers a convenient service and helps to relieve some pressure on NHS GPs, while building their pharmacy business."
Customers looking for effective emollients often seek advice from pharmacy teams. Cetraben is building on this, too, with an above-the-line campaign (TV and press), social media, PR and digital activation. "It's our objective to empower problematic skin sufferers to be confident and comfortable in their skin, so our campaign focuses on eczema sufferers bringing their powerful, inspirational stories to light," says brand manager Amy Brennan.
"This year Cetraben has been awarded a product validation certificate by the British Skin Foundation. We are extremely proud of this validation. Being one of the only eczema and dry-skin brands to have been awarded this is such an honour and the recognition further cements our commitment to developing innovative products that are widely available and provide relief to the millions of eczema and dry-skin sufferers in the UK. This partnership will form the heart of our campaign this year."
Johnson & Johnson skincare expert Rebecca Bennett believes pharmacists are in a great place to advise on skin conditions. "Offering clear advice on moisturisers and emollients and ensuring customers are using them as often as needed can really help," she says. "If possible, offer a follow-up visit to check on their progress, as long-term maintenance is the best way to keep on top of dry, itchy skin."
Destination for advice
Pharmacy staff should capitalise on their expert knowledge. "Pharmacy teams are highly skilled and should utilise their expertise to provide a higher level of service and care," suggests Farah Ali, general manager at Perrigo's centre of excellence, Warman-Freed pharmacy. "They can advise sufferers to avoid trigger factors, explain benefits and encourage customers to make lifestyle changes."
"Most skin infections encountered in pharmacy will be fungal and therefore require an anti-fungal treatment, and some cases with severe irritation may also require a steroid to ease the discomfort," says Sadik Al Hassan, pharmacist at Well. "A choice of fungal treatment with and without steroid should be available for sale in the pharmacy.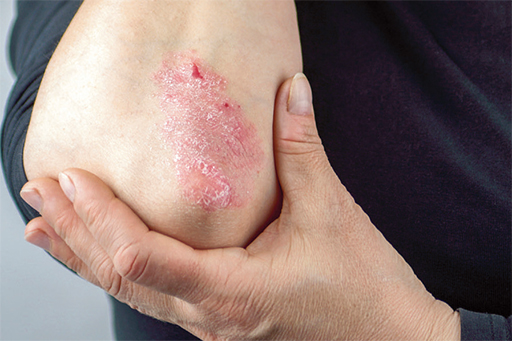 "Cases of psoriasis are on the increase with some studies indicating that we now have two-and-a-half times the number of sufferers compared with 30 years ago. Psoriasis can be distressing and impact quality of life for the sufferer, so finding the right treatment can make a huge difference, whether that be the right skin moisturiser, medicated shampoo or a referral to a GP," he says.
Well Pharmacy is filling the gap for a luxury skincare brand that targets skin problems with Dermawell, a range it worked on with Italian derma-cosmetic experts Unifarco. The company says "initial sales have been very promising and Dermawell is likely to be rolled out to more Well pharmacies in the next 12 months". The premium range recently launched with three key lines: Hyaluronic Acid, Pro Collagen and Sun Care.
Matt Clegg, associate director of skincare at O'Keeffe's, agrees that finding the right products for customers' needs is important, and some people just want straightforward skincare that does the job without leaving a greasy residue or a strong fragrance.
Knowing key facts about the products you sell will help you to target the right customers in store. "Pharmacy teams can help to promote the range by focusing on a few key facts," he comments.
Start a conversation
Skin health is sometimes neglected, and pharmacy is the ideal place to start a conversation about it. Customers can find support from knowledgeable staff, through increased training for the counter team or even in-store promotions such as healthy living campaigns.
A healthy living campaign can help by giving patients the opportunity to seek help and advice on skin conditions that have been worrying them. "A well displayed children's skin health section with strong graphics, a good choice of treatments for dry/infected skin, and a well briefed team can help increase OTC sales, as we see fewer prescriptions for these products," concludes Mr Al Hassan.
 
Three key points to remember about the category:
Keep it simple – Stock a trusted range of skincare products that staff know well and are regularly asked for as core items.
Stay educated – Pharmacies remain the go-to destination for skincare advice. So, give people what they want – great advice and effective solutions. Make sure staff are adequately trained and are aware of up-to-date research and news that customers might ask them about.
Be media-savvy – Keep ahead of trends, find out about upcoming campaigns and keep an eye on social media to see what people are talking about and who's advertising.
 
Pharmacist comment
Shaheen Bhatia, P&S Chemist, Ilford

"This is a really important category for us, as it's such a big field and serves all age groups. Parents of young children with dry skin conditions want advice and reassurance, and difficulty getting a GP appointment means they will come to us first. Teens ask what to do about spots and acne. Builders ask for advice on allergic reactions to the materials they are using. We sell a lot of emollients for eczema and dry skin conditions and so stock a wide range of these. E45, Aveeno and Cetraben sell well and we talk to customers about the importance of avoiding soap on their skin. We are seeing increased sales of emollients since local CCGs have been asking GPs to stop prescribing these."
Jiten Shingdia, RJ Berry, Portsmouth

"This is a medium-sized category for us. Questions we get are often related to chickenpox in children and other common queries are about rashes: what they could be, and whether it might be eczema or an allergy. It's important to know when to refer these patients. We sell a lot of calamine lotion for chickenpox. Other popular products are hydrocortisone cream and also antihistamine tablets for use alongside that for an allergy rash. We don't sell many emollients, I think because these are quite expensive and patients tend to get them on prescription. We use posters and point of sale material to help promote products, as customers don't realise that many skincare products are available over the counter."
Thorrun Govind, Sykes Chemist, Bolton

"This is a big sector for us, and it's an important one for pharmacy. We get lots of queries about rashes and what they might be. It's important to be aware of danger signs and know when to refer patients to their GP. We have lots of questions about eczema and how to treat it, and lots of queries about the use of steroid creams. We've noticed that we see a lot more parents asking advice about children with skin conditions. Brands that do well for us include Aveeno cream, Cetraben and Diprobase. We also sell a lot of hydrocortisone cream. Bio-Oil for stretch marks is another good seller all year round, and acne is another common topic that we get asked about. In terms of display in the pharmacy, it's important to group all these products together so customers can browse more easily."
Sponsored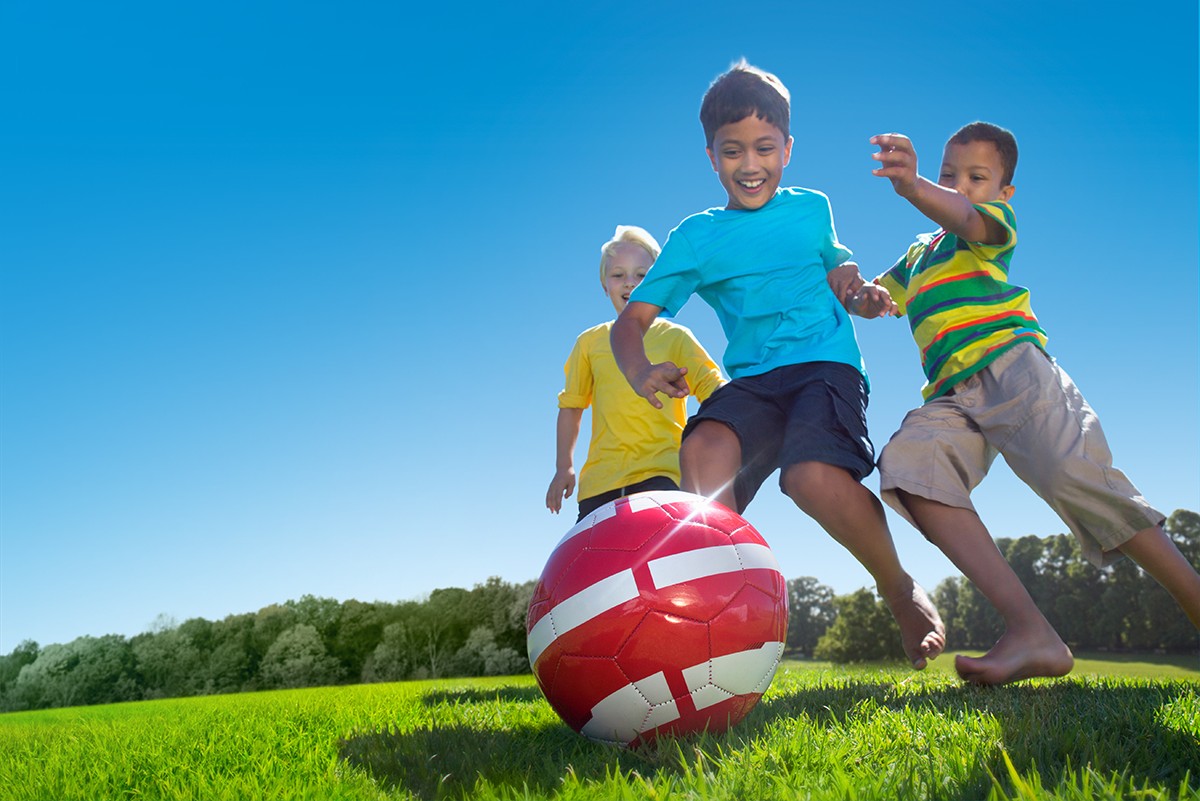 Sponsored Education
Work through this new-style module to increase your confidence in reassuring parents of children with allergies, and know what advice and products to recommend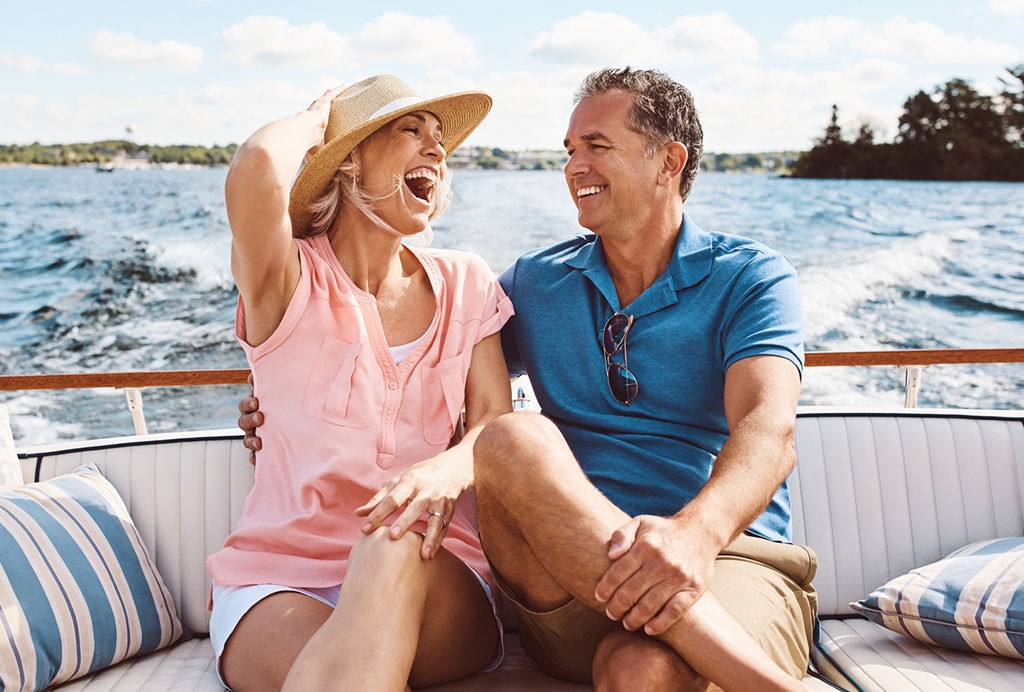 Sponsored Education
Learn how to help customers ease the discomfort of haemorrhoids with suitable recommendations and self-care advice
Record my learning outcomes