Unblock the route to ear and sinus health
Common conditions
Unblock the route to ear and sinus health

Ears and sinuses move sharply into pharmacy focus during the winter months, with customers looking for advice about treating the whole range of symptoms of a winter cold or virus. Along with everyday illnesses, some concerned customers may also visit a pharmacy to ask for advice about conditions such as tinnitus, which has been in the news in recent months.
While ear wax is a natural secretion, and experts consider that it should be left alone unless it's causing a problem, some people find that it causes discomfort. Before resorting to syringing, which can make conditions such as tinnitus more troublesome, according to the British Tinnitus Association (BTA), products that remove wax gently are popular. Cerumol Original has recently been reformulated and reclassified as a medical device. Importantly, the new formulation no longer contains arachis oil, so it's suitable for people with peanut allergy.
Earex brand manager Elizabeth Hughes-Gapper believes pharmacies have an important role in helping customers manage their ear-related conditions at home. "With 92 per cent of patients stating they are confident in managing their own health, pharmacies need to offer a whole range of effective OTC solutions to help relieve symptoms of many common aliments, including ear problems, such as excess ear wax," she says.
Earex Advance Ear Drops contain glycerol and urea peroxide, which disperse ear wax and release oxygen to break up hardened ear wax deposits and prevent the build-up of hardened wax. They are particuarly suited to people who are more likely to suffer from excessive ear wax, including the elderly, hearing aid users and swimmers.
"Problems such as excessive ear wax encourage consumers to look for effective over-the-counter solutions, so pharmacists should stock products that target a range of ear problems," says Ms Hughes-Gapper. "Good category management and knowledge of the products available will help pharmacy staff properly advise consumers about the best ear care treatments available to them."
Some people will simply be looking for ways to "unblock" their ears and sinuses if they have a cold or virus, and community pharmacy is well-placed to deal with most common winter ailments. "The NHS recommends that winter ailments such as the common cold can often be treated without seeing a GP," says Olbas brand manager Samantha George. "When feeling under the weather, consumers often turn to their local pharmacy to pick up over-the-counter remedies to ease their symptoms and help avoid disruption to their daily lives. "
During winter, many consumers will come down with a cold and find themselves bunged up and congested. "Although a cold can pass quickly, typically in just five to 10 days, a blocked nose can linger, meaning that you will feel under the weather for longer," says GP and Olbas expert Dr Roger Henderson. "Pharmacists should look to offer consumers a range of over-the-counter remedies that can help reduce the thickness of nasal mucus. Natural decongestants from the Olbas range help to unblock nasal passages, allowing for easier breathing and symptomatic relief from the usual cold symptoms."
Advice and reassurance
While there is no cure or medication for tinnitus, there are a number of management techniques that can be used.
"In most people, tinnitus can be distressing when the problem begins, although it generally improves over time," says Nic Wray from the BTA. "We frequently hear that people have been told by health professionals that nothing can be done about tinnitus or that they'll just have to learn to live with it. Statements like this are unhelpful and could increase the distress felt by the person with tinnitus."
She believes that dealing with tinnitus can be made easier for customers if they are given accurate information and reassurance, and that pharmacists are ideally placed to do this. "Pharmacy staff should give constructive advice about tinnitus management and explain to people that the evidence shows that most tinnitus lessens or disappears over time, and that most tinnitus is mild," she says. "They should also reassure customers that tinnitus doesn't lead to hearing loss."
Many people with tinnitus worry that their tinnitus has been triggered by medication. While aspirin can cause tinnitus in very large doses and some antibiotics have been known to trigger the condition (aminoglycosides), accurate information and reassurance from a pharmacist can help dispel these anxieties.
"The number of people who report tinnitus while taking the most commonly prescribed drugs is very small, usually less than one in 1,000 people," says Ms Wray. "This applies to most drugs for high blood pressure, cholesterol-lowering drugs, anxiety medications and most antidepressants. Tinnitus caused by medication also tends to be temporary. Once the drug is discontinued the tinnitus usually disappears. Stress is a well-recognised trigger for tinnitus and, in some cases, it may well be the stress of the illness rather than the drug used to treat the illness that triggers the tinnitus."
In addition to loud noises, some of the less well-known factors that can lead to tinnitus include a build-up of ear wax or an ear infection, both of which the pharmacy team should be able to advise customers about it.
Indications for referring people with tinnitus include:
• Pulsatile tinnitus, when the sounds follow the rhythm of the heart beat
• Vertigo
• Single-sided tinnitus
• Single-sided hearing loss
• Psychological distress
• Significant neurological symptoms and/or signs.
In addition to offering advice about medication, pharmacy staff can signpost customers to resources such as the BTA helpline, information leaflets and website, or local support groups. The BTA has produced an online resource, Take On Tinnitus (www.takeontinnitus.co.uk), for people who have recently developed tinnitus.
Tinnitus Week 2019 runs from 4 to 10 February, and this year the main theme will be the isolation that people with tinnitus can experience. It will focus on exploring issues surrounding isolation and the way in which tinnitus can make someone feel isolated in their daily life, personal relationships, and social activities.
Thoughts of the P3pharmacy Panel

Sponsored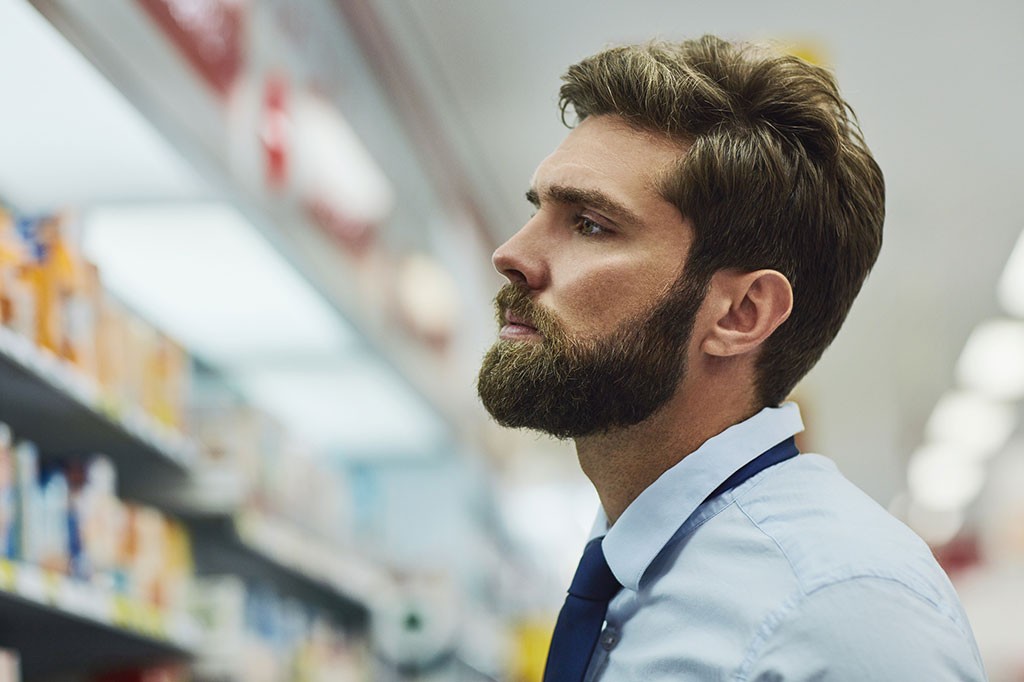 Sponsored Education
Get back to basics on the causes and impact of erection problems so you can confidently support your male customers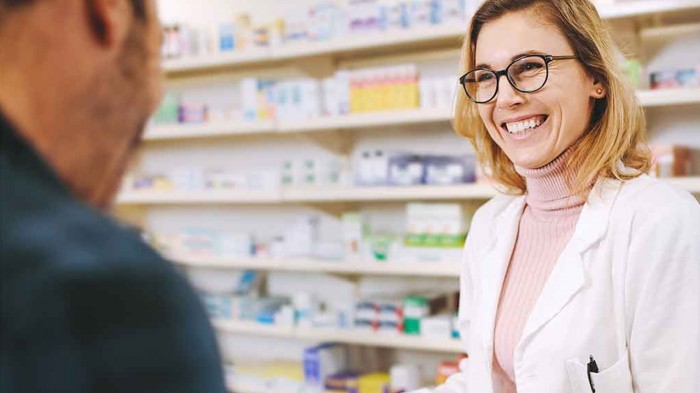 Sponsored Education
Update your knowledge on a POM to GSL hayfever switch with this short video
Record my learning outcomes