Topical pain relief is a hot topic
Common conditions
Topical pain relief is a hot topic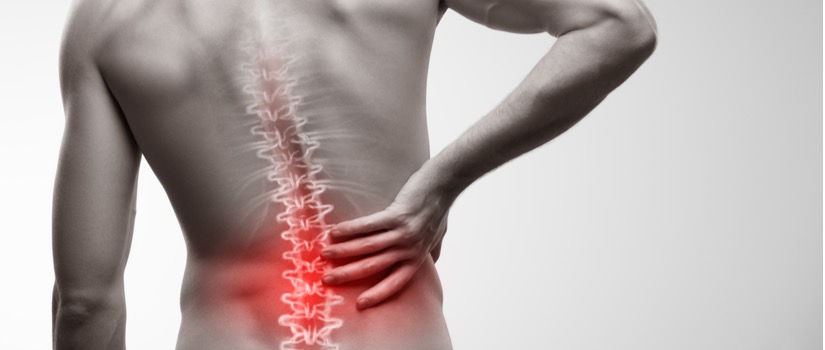 In June 2019, Public Health England (PHE), NHS England and Versus Arthritis issued a report Musculoskeletal health: 5 year prevention strategic framework. Musculoskeletal conditions, including rheumatoid arthritis, osteoarthritis and back pain, affect more than 14.9 million people in the UK, causing pain, stiffness, limited movement and reduced quality of life and independence. According to the report, the number of people living with these conditions is likely to increase as the population ages, placing more pressure on NHS services. However, many of the conditions can be avoided, or the symptoms eased, with over-the-counter medicines and lifestyle measures.
As NHS spending on GP consultations and prescriptions tightens, more patients are having to self-manage their aches and pains. If GPs are unable to help, patients are likely to visit their local pharmacy in search of suitable treatments and management advice.
Topical analgesics – medicated or drug free – can often be used to help relieve musculoskeletal pain, including lower back pain, neck and shoulder pain, stiff and aching muscles, joint pain and less serious arthritis pain. However, according to Mintel's OTC Analgesics and Cough, Cold and Flu Remedies, UK report (May 2019), topical analgesics are often underused. In the past year, there has been only a small rise in the number of people who have experienced body pain and who chose an over-the-counter topical remedy, rising to 26 per cent in 2019 from 24 per cent in 2018. Topical analgesic creams, sprays, gels and rubs are much more popular with older consumers; 80 per cent of over-65s have used a topical remedy for pain in the past year, compared with 57 per cent of those aged 25 to 34. So there is plenty of opportunity for brands, and healthcare professionals, to raise awareness of the benefits of using topical pain relief.
Raising awareness
Last year, the Royal Pharmaceutical Society (RPS) with GSK brought together industry experts and pharmacists to highlight the issues that joint pain can have on patients' lives. The partnership identified the challenges facing the pharmacy team in the proactive diagnosis and management of osteoarthritis, which is the most common cause of mechanical joint pain in the UK, affecting mainly knees, followed by hips, then hands and feet. One in three UK adults over the age of 45 seeks treatment for the condition, but pharmacy staff often lack the confidence and knowledge required to provide management help.
A survey of community pharmacists, published in the Pharmaceutical Journal in February 2019, looked specifically at the current management of osteoarthritis, although many of the results related to the management of joint pain in general. According to NICE guidance, lifestyle interventions should be at the core of osteoarthritis treatment. In the journal's survey, 80 per cent of respondents said they would recommend weight loss to pharmacy customers, just under 69 per cent said they would recommend a healthy diet and about 62 per cent said they would promote regular aerobic exercise.
Our research has revealed that more and more people are seeking drug-free pain relief
NICE guidance recommends the use of paracetamol and/or topical non-steroidal anti-inflammatory drugs (NSAIDs) ahead of oral NSAIDs to ease osteoarthritis pain. Locally applied heat or cold (thermotherapy) should be considered in addition to core treatments. In the survey, 74 per cent of respondents recommended oral paracetamol as a first-line treatment option and about 49 per cent recommended topical NSAIDs instead.
The RPS and GSK have created a new pharmacy pathway to help community pharmacy teams provide the best care to patients. The practical educational package includes a number of support pieces for the entire team, including questions the pharmacy team should use to triage patients and red flags to watch out for.
"At GSK, we know the impact that joint pain can have on patients' lives," says Dr Soha Dattani, director scientific affairs, consumer healthcare. "Community pharmacists are in a unique, trusted position to play a bigger role in front-line management to support joint pain sufferers and help them live a fuller life. With Voltarol being the topical NSAID market leader in pharmacies, providing clinically proven relief to patients with joint pain, we are committed to supporting pharmacy staff."
Topical analgesic choices
According to Jillian Watt, director of marketing/NPD at The Mentholatum Company, the topical analgesics sector is worth more than £124.7 million and grew by 5.2 per cent in the year to 15 June, and unit sales were up 2.7 per cent. Topical NSAIDs continue to take the largest share of value sales at almost 50 per cent of the total. "Topical analgesics fall into three main categories – heat, freeze and NSAID products – and these can target different types of pain across the musculoskeletal spectrum," she says. "Our research has revealed that more and more people are seeking drug-free pain relief, especially those who are taking oral medication for other health issues and those who suffer chronic pain and need relief on a daily or almost daily basis."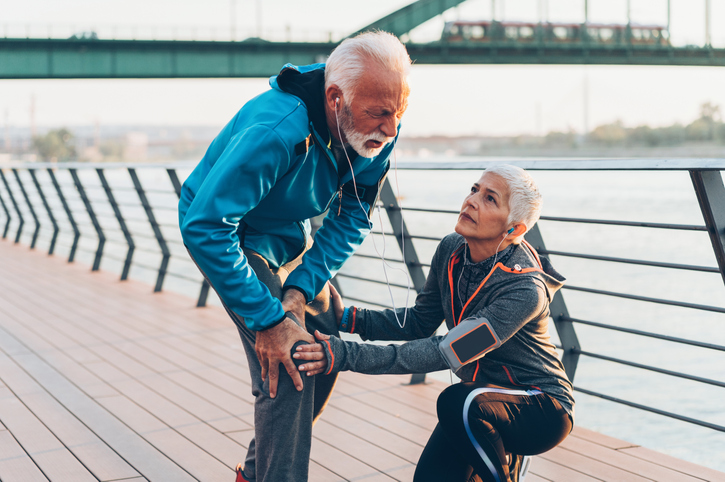 Craig Sadler of Bio Pathica says customers now expect their pharmacies to provide a choice of topical pain relief products, including effective natural alternatives. "The market has been dominated by a handful of big-name brands, but increasingly users want to go down the natural route if they can," he says. "One of the reasons for this is that many want to avoid products that contain pharmaceutical ingredients, such as NSAIDs and analgesics. NSAIDs can reduce inflammation, but the long-term benefits of their use are uncertain and there are concerns over their side effects. Analgesics may moderate pain, but do not appear to have an active role in reducing inflammation. Products such as Traumeel, an inflammation-regulating topical ointment, offer users an effective natural alternative, which is supported by robust clinical trial evidence regarding its efficacy and safety, especially in the sports arena. It offers the convenience of a topical without the downsides."
Lower back pain affects most people from time to time. According to Versus Arthritis, it is often caused by poor posture, especially hunching over laptops, tablets and smartphones, a lack of exercise, or muscle sprains or strains. It is estimated that low back pain is responsible for 37 per cent of all chronic pain in men and 44 per cent in women, and the total cost of low back pain to the UK economy is reckoned to be more than £12 billion per year.
NICE guidance on lower back pain states that exercise should be the first-line treatment. Pharmacy customers should be encouraged to keep active and resume their normal activities as much as possible. However, according to Ms Watt, patients may be unwilling or even frightened to move because it hurts. "This gives an opportunity for pharmacists and counter assistants to encourage people to be proactive and to move more – in the first instance, by using a product such as a topical analgesic to help relieve pain," she says. "Then the movement will help improve circulation and ease the soft tissue."
To ease the pain, NICE recommends oral NSAIDs at the lowest effective dose for the shortest time possible. Oral paracetamol shouldn't be offered as a form of pain relief on its own. Local heat products may also help to ease pain and reduce any muscle spasm. Dr Rod Hughes, consultant rheumatologist at St Peter's Hospital in Chertsey, Surrey, suggests other drug-free alternatives as well. "There is a large body of evidence supporting the use of GOPO, a galactolipid compound derived from rose hip, in musculoskeletal conditions," he says. "Research indicates that it can effectively relieve acute exacerbations of chronic back pain. The natural anti-inflammatory properties of GOPO make it a viable replacement to paracetamol in some cases."
Keeping as active as possible and exercising regularly can help to reduce further flare-ups of back pain. Earlier this year, the British Chiropractic Association (BCA) was encouraging people in the UK to keep moving, after finding that 42 per cent of people don't take any steps to look after their back health. A survey conducted by the BCA in April 2019 revealed that 22 per cent of people in the UK don't take any action when they experience back or neck pain and 11 per cent wouldn't seek help from a health professional if they were experiencing these issues.
"There are so many people in the UK living with neck or back pain because they don't know what preventive steps they can take," says Catherine Quinn, BCA president and chiropractor. "We want to shine a light on the simple changes that can help, from changing your posture when sitting at a desk to sleeping on the right mattress. Easy changes to your day-to-day life can make a significant difference, but if your pain doesn't reduce or is prolonged, you should always see a health professional for further guidance."
Planned promotions
To raise awareness of the benefits of topical pain relief, community pharmacies could tie in educational window displays with national media campaigns. Patches, such as Salonpas Medicated, may be a suitable alternative for customers who find creams, gels and lotions messy to use, for example. A TV advertising campaign for Salonpas Medicated patches will run from September to November for 10 weeks nationally.
During October and November, Mentholatum will be promoting its MindYourBack campaign, offering five simple STEPS (stretch, therapy, exercise, posture, strengthen) to help manage and prevent back pain. The campaign targets all adults aged over 35 and includes a "beware sitting disease" message, which highlights the impact of sedentary lifestyles and poor sitting posture. Deep Relief adverts will air nationally from mid-September on a one-week-on, one-week-off basis, for four weeks out of seven. The brand is also partnering with Time Inc and will run articles in its monthly and weekly magazines.
Views of the P3pharmacy category panel
Sarina Mughal, Day Lewis, London SW1
"This is a vital category as it affects people of all ages. Many patients prefer topical pain relief because there are fewer side effects. Good sellers include Ibuleve and Voltarol. Some want natural pain relief, and Puressential Muscles & Joints Roller is popular, as are heat patches. Customers want to know how often to apply products and whether it will interact with other medication. Stock a variety of products – keep 5 and 10 per cent ibuprofen gel in stock – and have a drug-free option. Display products together so customers can compare them."
Mital Thakrar, Well Pharmacy, Birmingham
"Topical pain relief is an area where patients still require further education. Musculoskeletal problems are common and knowing how to manage them can improve customer retention. Patients remain confused about what to buy: gel, cream or ointment. The biggest opportunity to grow the category is to educate patients, but also ensure that teams are equipped to provide the best quality advice. Recommend teams have conversations with patients about the nature of their pain and understand exactly what they have done so far to alleviate it."
Lila Thakerar, Shaftesbury Pharmacy, Harrow
"What GPs can prescribe for topical pain relief is quite limited now, and I've recently noticed more requests. Queries are generally about guidance on recommendations. We'll take a history to find out which products might suit them and to check there won't be interactions with other medications. Staff need to be well trained and ask the right questions. Generic topical ibuprofen gels sell better than branded products as it is much cheaper. For patients who don't want to use topical NSAIDs, Deep Heat and other heat products sell well."
Sponsored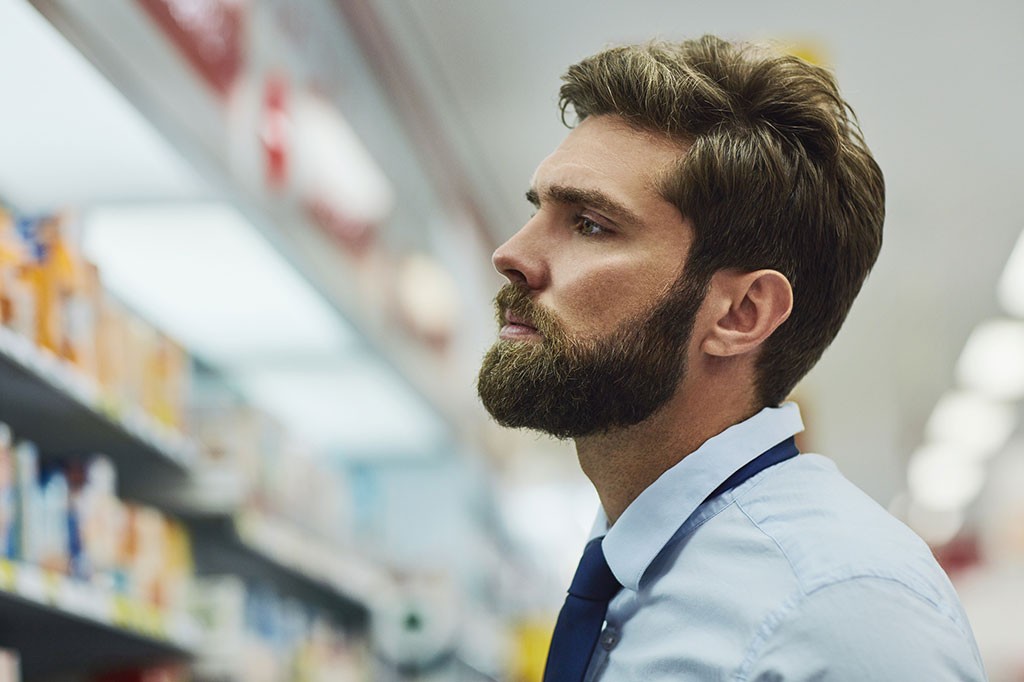 Sponsored Education
Get back to basics on the causes and impact of erection problems so you can confidently support your male customers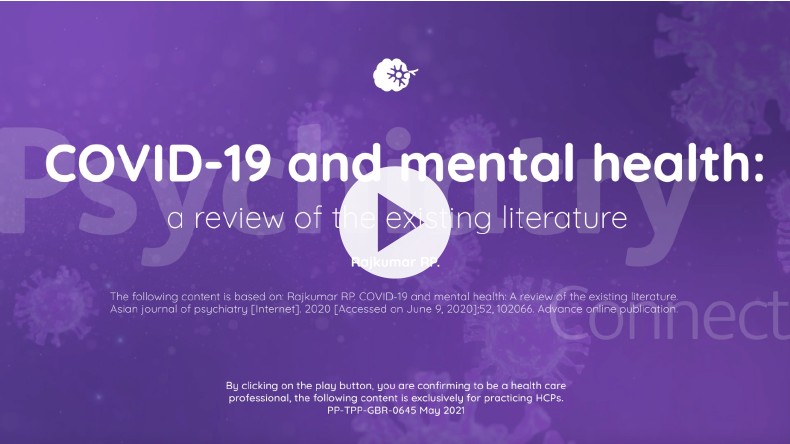 Sponsored Education
Viatris has created this short video based on a publication reviewing global research into the potential impact of the Covid-19 pandemic on mental health. It identifies six areas where psychiatrists can play a role in supporting people's mental health through these difficult times.
Record my learning outcomes