Common conditions
Time to think skin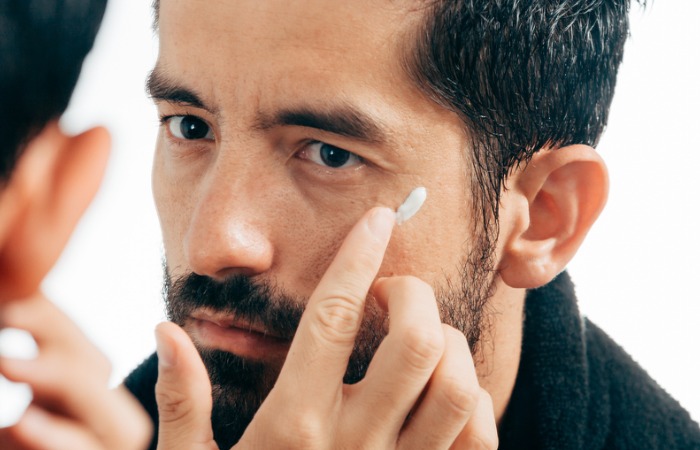 Increasing numbers of patients have used their local pharmacy during the pandemic as their first port of call for advice on common skin conditions. Some 60 per cent of people in the UK have experienced a skin condition, and 70 per cent have visible skin conditions or scars that affect their confidence, says the British Skin Foundation. For acne, the statistics are even higher – around 80 per cent of people are affected at some point in their lives. Additionally, around 1.8 million people have psoriasis, and one in five children and one in 12 adults have eczema.
During the pandemic, increasing numbers of people have used their local pharmacy as their first port of call for advice on treating skin conditions. Consultant dermatologist at the British Skin Foundation Dr Penelope Pratsou explains: "Over the past few years, patients have reported having difficulties accessing GPs and dermatologists. This issue has been compounded by the pandemic. It is increasingly important that pharmacists are well trained to recognise common skin conditions, so they can recommend appropriate over the counter treatments as well as recognise the need to refer back to the GP or dermatologist in certain circumstances."
The pandemic hasn't just hampered access to services. It has also worsened skin conditions for many, with the result that medicated skin care sales have grown. "Driven by the current pandemic and wearing masks, there has been a growth in sales for products to treat acne and blemishes, which is forecast to continue to grow at a rate of 9.1 per cent," says Laura Crossland, category manager for Natural & Organic cosmetics at Weleda.
Skincare holds a 7 per cent share of total pharmacy space, says Numark, where busines development executive Cathy Crossthwaite says pharmacy customers expect a comprehensive product range, as well as advice, help with product selection and support with incorporating products into their skin care regimens. "There are a number of processes the customer goes through with their daily skin regime and to help drive sales, this regime should be replicated within your layout," she advises.
Lloydspharmacy has seen an increase in sales of treatments for acne and eczema. "Compulsory mask wearing has accelerated the acne category, and we know that stress and anxiety can cause flare ups of eczema and psoriasis," says a spokesperson. "Regime is key, so it is important not just to offer a cream or lotion in a specific brand, but a full product range to help customers manage their skin conditions."
Rajvinder Lali, senior brand manager for Zeroderma at Thornton & Ross, adds: "Constant hand washing, using hand gels and wearing face coverings have all become part of everyday life. But these essential precautions are taking their toll on our skin, with more people than ever coming into pharmacies asking for advice for dry skin conditions."
The All Party Parliamentary Group on Skin is concerned that mental health problems among people with skin disease have worsened during the pandemic. It is calling for funding promised to CCCs to be used to improve mental health services dedicated to dermatology patients. Some 98 per cent of skin disease patients say their condition affects their emotional and psychological wellbeing, but only 18 per cent have received support. "Growing evidence indicates that managing patients holistically from the start of their illness reduces the physical and psychosocial disease volume in the long term," the APPG says.
Men at risk
Eight out of 10 men are risking skin damage every day by failing to wear sun protection, according to a new study from skincare specialists Clarins. Just 20 per cent of men apply sun protection creams to their skin on a daily basis.
Men in the 18-24 age group are at greatest risk, with 39 per cent admitting to never protecting their skin from sun damage, while 45-54 year old men had the best record in sun protection, with 85 per cent applying sun creams at least once a week - though this is still far short of the daily recommendation; NHS guidelines say that sunscreen should be applied every two hours to achieve full protection. .
In the same study of 1000 UK men aged 18+, 91 per cent reported having at least one skincare bugbear, with dry skin (41 per cent), dark circles under the eyes (35 per cent), acne/acne scars (27 per cent) and ageing/fine lines (26 per cent) at the top of the list. Skin health isn't just a cosmetic concern, either. According to the Clarins survey, more than half of UK men say their self-confidence would be knocked if they woke up to a 'bad skin day'. More than half also admitted to secretly using their partner's skincare products, with one in ten (14 per cent) helping themselves on a daily basis.
Psychotherapist Sarah Lee believes we will pay even more attention to our skincare concerns as we return to 'normal' and begin meeting up with more people face-to-face: "Skin concerns can have a massive impact on self-esteem, affecting dating, working (especially when using Zoom) and meeting up in daylight. Given the prevalent use of filters on social media, airbrushing in the media, cosmetic procedures and the ability to touch up your appearance on Zoom, it can be hard for people to turn up as themselves in real life fearing judgement from others."
The lowdown on acne
Acne occurs when hair follicles and oil glands become inflamed and blocked, resulting in spots, usually on the face, neck and back. Sebaceous glands are affected by hormones, and people with acne are extra sensitive to this. They produce excess sebum, the lining of their pores becomes thickened and dead skin cells do not shed properly, blocking pores and causing spots.
The acne bacteria Cutibacterium acnes live on everyone's skin, usually without problems. But in those prone to acne, excess sebum makes it easy for them to multiply and cause inflammation. Acne can sometimes be caused by medication, and diet can play a role too, with high GI diets shown to cause or aggravate acne. The condition can also be caused by hormonal problems, such as polycystic ovarian syndrome.
mask wearing has accelerated the acne category, and we know that stress and anxiety can cause flare ups of eczema and psoriasis
Acne can cause scarring, especially if it produces nodules or cysts. "Patients should be advised to avoid picking or squeezing acne spots as this can result in scarring," says Dr Pratsou. "Pharmacists should recognise those most at risk and advise them to see their GP or dermatologist to discuss treatment. Patients most at risk are those with moderate to severe acne, and those that already have evidence of scarring."
For an adult woman experiencing acne for the first time, it is important to consider whether it is caused by polycystic ovarian syndrome (PCOS). As well as acne, common signs of this are weight gain, irregular periods, excess facial or body hair, hair loss and infertility.
Treatment options
OTC topicals are the first choice for mild to moderate acne.
Niacinamide (vitamin B3) is an anti-inflammatory that reduces redness and swelling, and regulates sebum production
Retinols (vitamin A derivatives) come as creams or gels which stimulate growth of new cells while breaking down dead skin cells that block hair follicles. They regulate keratin production and reduce skin discolouration
Salicylic acid exfoliates dead skin cells and removes blockages in follicles
Azelaic acid is a chemical exfoliator which removes acne blockages within follicles
Benzoyl peroxide counteracts inflammation by killing acne bacteria and helping to reduce sebum production.
For more serious or persistent acne that does not respond to OTC treatment, prescribed medications are available:
Retinoids are vitamin A derivatives that work like retinols, but are stronger. They include tretinoin, adapalene and isotretinoin. They work by stimulating growth of new skin cells and breaking down dead skin cells in hair follicles. They also regulate keratin and sebum production. Patients must use a daily sunscreen as retinoids make skin photosensitive
Antibiotics may be prescribed to treat flare-ups
The contraceptive pill can be prescribed to treat acne in women. It works by reducing testosterone and DHT, which increase sebum production and cause acne
Steroid injections can be given by a dermatologist to treat inflamed lesions
Chemical peels using glycolic or salicylic acid can be given by a dermatologist to break down outer layers of skin and clear blockages
Light and laser treatments are available from dermatologists and may be helpful for those unable to tolerate other prescription treatments.
Isotretinoin and mental health
Although it is an effective treatment for severe acne, isotretinoin is associated with a number of serious side effects. As well as causing dry skin and being contraindicated in pregnancy, there is growing evidence of links to depression and suicidal feelings.
The MHRA has launched a review into the product, and healthcare professionals, patients and families have been asked for their views. An expert working group is reviewing evidence and will advise whether the MHRA should take additional regulatory action. The review is examining evidence for possible risks of psychiatric reactions and sexual dysfunction, including whether these can persist after discontinuation of treatment. The report findings are expected to be published later this year.
Rosacea is not just adult acne. It used to be referred to as 'acne rosacea', resulting in a lot of confusion
"Pharmacists that are in contact with patients on isotretinoin should check for possible interactions to other medication being prescribed," says Dr Pratsou. "Alcohol should be avoided during isotretinoin therapy. If patients are noted to be experiencing any mood or psychosexual problems, they should be immediately signposted back to their dermatologist for advice. If the pharmacy team has significant concerns about a patient's mood, the medication is best halted until the GP or dermatologist's advice is obtained."
Dr Pratsou adds that while isotretinoin has a number of potential side effects, it is important to note is that it has been used safely by dermatologists for the past few decades, in a vast number of acne patients.
Matthew Peters, services development pharmacist at Numark, says: "Prescribing is typically limited to no more than 30 days at a time. Pharmacists should be vigilant to ensure prescriptions are dispensed no later than seven days after issue to ensure a recent review of treatment has taken place."
Recognising rosacea
Rosacea affects one in 10 people in the UK, usually between the ages of 40 and 60. Tell tale signs are persistent red, flushed skin, usually on the face, with small spots. It can also cause inflammation of eyes and eyelids. Certain triggers can worsen rosacea. These include alcohol, exercise, high/low temperatures, hot drinks, spicy foods, stress and sunlight.
"Rosacea is not just adult acne. It used to be referred to as 'acne rosacea', resulting in a lot of confusion," says Dr Pratsou. "Though on first glance they may look similar, they are distinct conditions, and require a separate treatment approach. Good topical options include azelaic acid gel, topical metronidazole and ivermectin. Patients may need recurrent courses of oral tetracyclines. Severe rosacea is sometimes treated with low doses of oral isotretinoin. Sunblock should be used on a regular basis to avoid triggering flare-ups."
Product news and campaigns
Weleda has extended its Aknedoron Purifying range for problem skin with three new vegan-friendly products. Purifying Gel cleanser contains naturally anti-bacterial lavender, chamomile and peppermint essential oils to cleanse skin and remove oiliness. Refining Lotion is a non-comedogenic moisturiser that won't overload oily skin, and SOS Spot Treatment contains willow extract and witch hazel to cool inflamed skin and reduce the appearance of spots.
MooGoo has introduced MooGoo Eczema Cream with Ceramides, an emollient designed to calm and soothe skin. Also new is MooGoo Bakuchiol for face – said to be a natural alternative to retinol.
My Little Sudocrem is a handy 22g pot suitable for use on the go. It is being backed by a new campaign called Cycle More to encourage families to get on their bikes. Later this year, the brand will celebrate its 90th anniversary.
Zeroderma is being repositioned as 'smart thinking skin care with zero compromise', and a new digital platform for health professionals and consumers offers downloadable resources to help manage skin conditions. Visit www.zeroderma.co.uk for details.
Views of the P3pharmacy category panel
"Skin conditions have become even more of an issue during the pandemic, especially acne related to mask wearing. Eczema and psoriasis concerns have also increased as patients have not been able to have their usual treatments and not seen their GP as often. We've had more requests for larger pack sizes in case supplies run out or they can't get to the pharmacy. E45, Aveeno and Dermalex sell well for us. We also stock the Organic Pharmacy range, which is very popular."
Sarina Mughal, Day Lewis, Knightsbridge
"Often, customers turn to the community pharmacist when self-selection products have not been effective and they are looking for intervention and tailored advice. We have seen a huge increase in sales of Cetaphil, as well as continually high sales of OTC hydrocortisone cream. The population seems to have become more conscious of their skin care routines, and we have seen an increasing number of men taking an active interest in their skin care."
Selina Gill, locum, West Midlands
"Skin allergies have become a more common issue. Hydrocortisone cream is ideal to help clear flare-ups or sore areas, provided the skin is not broken. In the past year, we've noticed an increase in dry and irritated skin on hands especially – most commonly a result from frequent washing with alcohol gel or wearing gloves. If you already have a promotion or bay dedicated to face masks, hand sanitiser and gloves, add a selection of creams to it."
Ellis Nugent, Well Pharmacy, Llantwit Major, South Wales
Self care advice for customers
Gentle, twice daily cleansing with non-comedogenic products helps keep acne-prone skin free from blocked pores. Weleda skin care expert Elizabeth King advises using a cleanser that leaves the skin barrier intact. Customers should avoid scrubbing their skin and use gentle, circular motions instead
Skin care products, cosmetics and sunscreens labelled 'non-comedogenic' are less likely to clog pores. Oils, oil cleansers and heavy creams and ingredients such as petrolatum and shea butter are more likely to result in breakouts so should be avoided by those with acne-prone skin
Regular skin exfoliation can help prevent acne flare‑ups. These can be chemical (e.g alpha-hydroxy or salicylic acids) or mechanical (e.g facial scrubs or brushes)
Stress is commonly linked with acne flare-up, as it causes inflammation in the body. Reducing stress can help
Remind customers to expect to use a new treatment for at least two months before seeing an improvement
Many topical treatments cause redness and dry skin. If this happens, advise stopping for a few days then building up use gradually
There are links between acne breakouts and diet high in carbohydrates, sugar and dairy, so it makes sense to reduce intake of these
Rosacea-prone skin is sensitive, so fragranced products and those with multiple actives are best avoided
Most cases of rosacea are photosensitive, so advising a daily sunblock is key
Sponsored
Sponsored Education
Bust the myths around acne causes so you can recommend effective products and self-care advice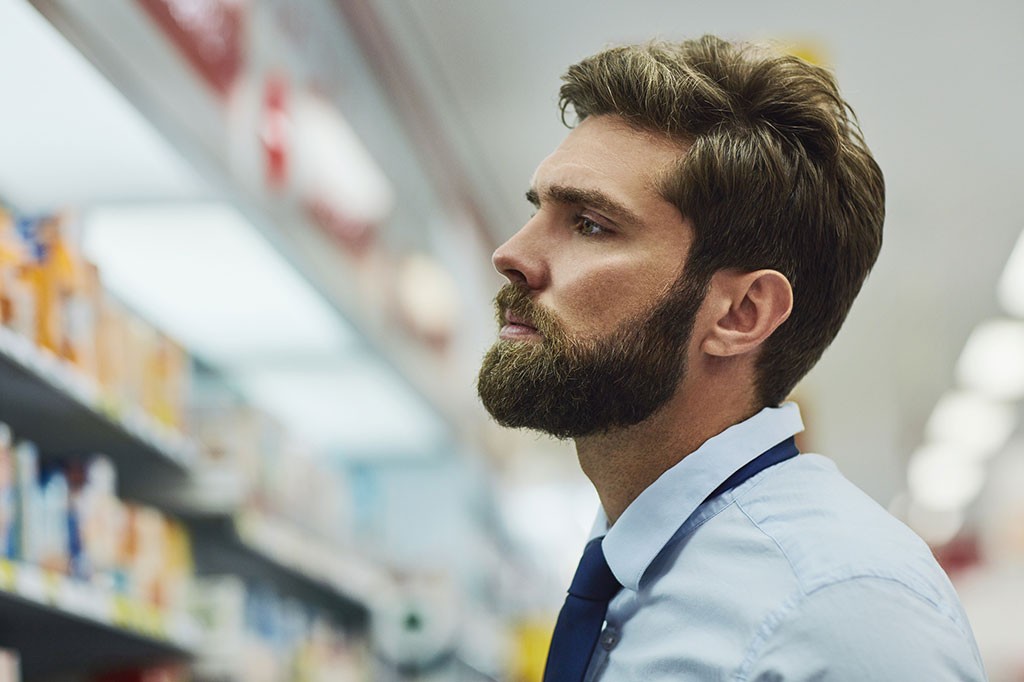 Sponsored Education
Get back to basics on the causes and impact of erection problems so you can confidently support your male customers
Record my learning outcomes