Put eye care category into sharper focus
Common conditions
Put eye care category into sharper focus
An ageing population is already increasing pressure on secondary care eye services, leaving a gap in provision for primary care. Where can pharmacy help?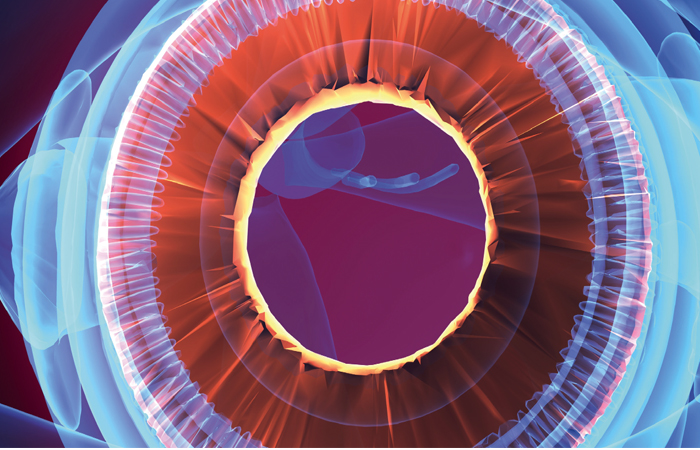 We are seeing a significant increase in people living with the four major sightthreatening conditions – agerelated macular degeneration, glaucoma, diabetic retinopathy and cataracts – as a result of the ageing population. "Pressures on secondary eye services are extreme, especially in outpatients," says a spokesperson from the eye research charity Fight for Sight.
"Understanding what support and prescriptions people living with those conditions may need is going to become increasingly important within pharmacies as the population ages."
It's not just chronic conditions that need more primary care support. In December 2017, NHS England published its proposal to save the NHS £136 million by cutting funding of prescription items for 35 minor or short-term conditions, including dry/tired eyes and conjunctivitis. According to the NHS, every £1 million saved on prescriptions can be used to fund 1,040 cataract operations.
Dr Peter Hampson, clinical director at the Association of Optometrists, says that while diverting the costs towards more life-limiting health issues seems sensible, what is reallyneeded is suitable funding. "As an example, dry eye, often a chronic condition that is more prevalent in the elderly, can become a significant cost for some of the most vulnerable in our society," he says.
"There is also a risk that a patient may develop more complex symptoms, which are difficult to treat if the condition is not managed properly from the outset. It is therefore important that the potential knock-on effect to individuals is considered in its entirety."
Eye care education
Dry eye is already a growing OTC category, with an estimated value of £50 million. Assuming it grows further if the NHS proposal to restrict prescribing of items for some minor or short-term conditions goes ahead, education will become increasingly important.
"Self care initiatives will only see the sector grow even more," says Oliver Wooding, international product portfolio manager at Altacor. "Pharmacists need to be able to give advice to patients, such as lifestyle factors and treatment options. It's all about training and education, for both the pharmacist and the patient." Increased screen time, for example, is causing people problems, which they may not be managing correctly.
"Dry eye is a really big issue that is often left untreated," says Stuart Gale, owner and manager of the Frost Pharmacy Group. "Training for all staff members in this area would greatly improve awareness of the need to treat the condition, how simple it is to do so and the potential consequences of ignoring the problem. Pharmacists can help customers to manage their condition by discussing preventive options, where appropriate, and advising on treatment, where necessary."
Education and staff training will be a factor that helps to drive the eye care pharmacy category growth says Richard Goodfellow, national sales manager at Scope Ophthalmics.
"The businesses that have had significant growth in the eye care category have moved away from the treatments they have always used and have started to understand the consumers' conditions," he says. "An example of this is hypromellose, which is not only given out on prescription by the bucketful, but also sold over the counter. The pharmacy businesses that are winning are discussing various alternatives with their patients."
Eye care: Taking the broader view
Pharmacists are well placed to take a holistic approach to eye care, offering advice to customers at point of sale and pointing out related pharmacy services. They can also help customers who have sight problems to manage their medicines and support them to cope better with everyday living.
"As well as antihistamines, wraparound sunglasses, avoiding rubbing the eyes, allergy testing, cooling eye masks and the use of artificial tears can help mitigate allergies," says RNIB's Louise Gow. "Some people react to benzalkonium chloride and other preservatives in eye drops. Stocking drops without preservatives prevents customers from visiting their GP for a suitable alternative. As well as reminding customers to have regular eye tests, pharmacy staff can advise about diet, exercise, smoking cessation and UV protection as ways of looking after eye health. Smokers double their chances of developing a sight-threatening condition.
"Using drops effectively is vital to treating a condition such as glaucoma, so make sure you stock a range of drops dispensers for people with conditions that affect their grip, such as arthritis. All patients should have a choice of their preferred reading format, as reading medicine packets can be difficult for someone with sight loss. Also discuss methods of dispensing tablets to ensure that patients can self-medicate safely. If the packaging changes, notify patients. Blind and partially sighted people may rely on certain features, such as a coloured stripe or pattern rather than the writing, to determine which tablet is which."
Treatment options
The RNIB hears from many people who are worried about their eye conditions, says Louise Gow, RNIB specialist lead for eye health. "Dry eye, blepharitis and allergies are very common and, while they're not sight threatening, people want to know how to manage them," she says. "Pharmacists should have a good understanding of how to use artificial tears and gels to help boost the natural tear film. Let patients know that it can take up to a month before they notice any improvement."
Customers are becoming more aware of the importance of combination therapies, especially in the management of dry eye disease, believes Mr Goodfellow. Preservative-free products are also a major growth area within pharmacy, and should be the first choice for recommendation, he says. "The recognised protocol for chronic sufferers of dry eye disease is heat, cleanse, treat, supplement," he says. "Customers are looking for lubricating eye drops that are preservative free, that don't contain harmful buffers, and products that will last. There is also a view that medicines that offer longer sterility than the normal 28 days are beneficial to the customer, in terms of cost and convenience."
Pharmacies should stock a wider range of products to cover both aqueous-deficient and evaporative dry eyes, suggests Mr Wooding. "They should ensure they have a mixture of gels and eye drops, as gels/ointments can be useful for night-time, and ensure they offer both unit dose and multi-dose bottle options, preferably preservative free," he says. "Evaporative dry eye is a growing area, and its links to meibomian gland dysfunction and blepharitis. Preservativefree, multi-dose bottles are also a growing trend, as is the use of sodium hyaluronate instead of hypromellose or carmellose."
Category key points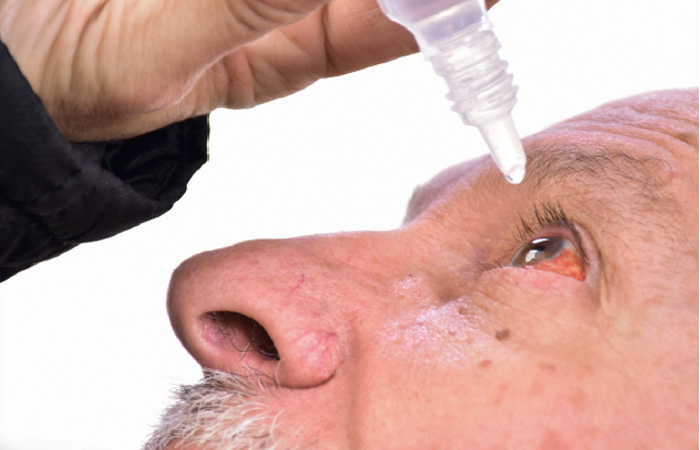 Education is key for the whole pharmacy team as well as customers, as more people visit pharmacies for advice and treatments
Focus on the latest treatment options as well as old favourites, including combination remedies for common OTC eye complaints
Provide general eye health advice, linking to other pharmacy products and services, such as dietary supplements, smoking cessation and UV protection.
Comment
Sadik Al Hassan, Well Pharmacy, Bristol

"The top eye condition with regard to supplements is macular degeneration, with the top seller being Icaps with lutein. Hypermellose with an eye ointment at night, usually Lacri-Lube, are the most popular for dry eye. Dry eye is often worse in winter when cold air and central heating dry our eyes out. It's really important to apply a product at night so it can hydrate during sleep, and this makes a big difference. Conjunctivitis usually presents as dispensing prescription for young children, but you do often see older adults with the condition too, for which we suggest GoldenEye. Advice for eye health is to have a diet high in green vegetables, to quit smoking, exercise and sleep well, and you can't underestimate the importance of UV filtered sunglasses."
Yasmeen Afsar, Well Pharmacy, Hartlepool

"We have seen this category increase in size in pharmacy in recent years, I would say since Optrex Infected Eye Drops became a P medicine. It's so much easier for people to walk into a pharmacy and have a consultation there and then. The most common condition that we get asked about is conjunctivitis and the second biggest condition is dry eye. I can almost guarantee that every day I will have someone come in with conjunctivitis – it's very common. Optrex Infected Eye Drops is a big seller alongside the Brolene for eye infections, and for dry eyes, hypromellose 0.3% is another fantastic product that a lot of elderly people use. That mostly covers the main minor ailments that we get around eye health."
Mithun Makwana, Avicenna Pharmacy, Bristol

"We have a lot of queries around eye conditions, especially in winter with a lot of viral illnesses around, and then there are people who are just prone to eye conditions. We have a lot of queries about conjunctivitis – allergic, bacterial and viral. Our counter staff are well trained in spotting red flag symptoms, such as pain in the eyes, visual disturbances or headache, and we won't take any chances with a patient's eyes. For dry eye, there are a few products available – I normally recommend standard Optrex dry eye drops, but some people struggle to use eye drops and the sprays, such as Actimist, are good for using on closed eyelids. We also stock the Vizulize brand, which is a bit more affordable."
As an example, dry eye, often a chronic condition that is more prevalent in the elderly, can become a significant cost for some of the most vulnerable in our society
Sponsored
Sponsored Education
Work through a customer consultation to determine the possible cause of stinging, gritty eyes and recommend an effective treatment to help ease these symptoms.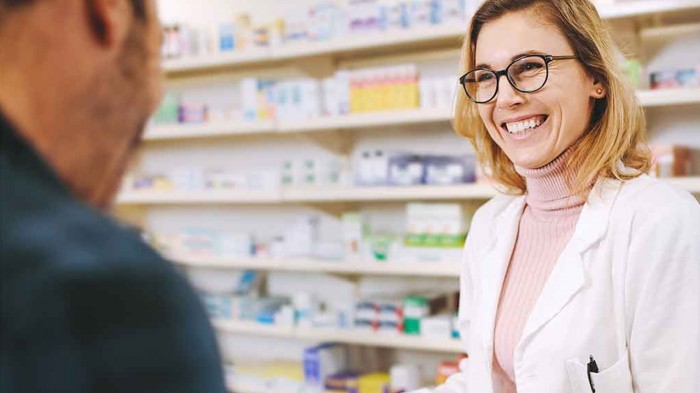 Sponsored Education
Update your knowledge on a POM to GSL hayfever switch with this short video
Record my learning outcomes