Community pharmacists in Wales seem to be having an easier time than their English colleagues in terms of funding, so how can they make the most of it?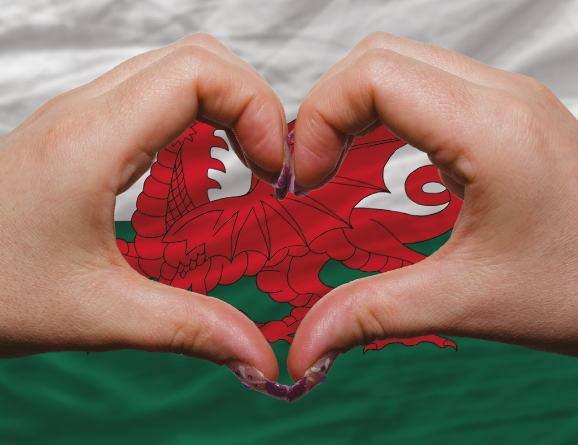 Last October, Vaughan Gething, cabinet secretary for health, wellbeing and sport, reaffirmed the Welsh government's commitment to the community pharmacy sector when he said that, at a time when community pharmacies in England faced cuts of more than seven per cent, there were no proposals to reduce investment in community pharmacy in Wales.
Mr Gething's office has said funding for community pharmacy in Wales is being increased in 2017-18 to £144.3 million, which includes a rise of £2 million in funding available to support the commissioning of national and local enhanced services by health boards. This is in addition to the £3.9 million already spent by health boards on services such as the common ailment service and pharmacy flu vaccinations, available immediately from within health boards' existing allocations.
However, Raj Aggarwal, the NPA's Welsh board member, says there appear to be anomalies in media reports as there has been no actual increase in funding in Wales for 2017-18. "The £144.3 million is the funding paid to pharmacy in 2016-17 and so our members in Wales are operating on flat funding," he says.
Buoyed up
Nonetheless, he says that building on the initial euphoria of the cuts in England not being mirrored in Wales, there is now "a feeling of growing excitement that doors are swinging open and community pharmacy can at last take some further steps towards a more clinical role. Coupled with this excitement is a recognition that the network as a whole needs to step up to the plate and be seen to deliver on both the clinical and quality fronts."
And this positive feeling is spreading. "Our members are certainly in a good place because they believe CPW has helped secure a good deal for them, and there are very positive views about the role of community pharmacy by the Welsh Assembly, evidenced by ring-fenced monies made available for local and national services," says Mandeep Mudhar, Numark's director of marketing.
But Chris Perrington, divisional professional standards manager at Well For Wales, believes community pharmacy in Wales has both a tremendous opportunity and significant challenges ahead, and urges caution.
"The announcement of additional funding demonstrates that the Welsh government recognises the value that we bring to the health of the nation," he says. "But this is also tied to significant challenges in transforming practice to improve quality, reduce waste and free up time for pharmacists to deliver pharmaceutical care."
A gradual impact
In the shorter term, Sam Fisher, head of pharmacy affairs at Celesio UK and vice-chair of the CPW board, says the increase of £2 million in the funding immediately available to support the commissioning of national and local enhanced services by health boards is a positive step.
"The decision to retain the funding for community pharmacy, coupled with the investment of £750,000 from the government's Efficiency Through Technology Fund, means community pharmacies will be better integrated with GPs and hospitals, enabled to undertake discharge medication reviews, provide emergency supply of prescription medications at evenings and weekends, and deliver the common ailments service through the Choose Pharmacy platform," he says.
However, Mr Aggarwal stresses that the impact will be gradual at first as it will take time for health boards to commission new services and for contractors to put processes in place to deliver them. "While there will be new services, the first stage is to ensure that the services that are already in existence become firmly embedded," he says. "It must also be recognised that this is the first year of a phased roll-out of services and other quality elements and it is important to ensure that the network is able to introduce change at a pace that does not overwhelm the network."
Quality and collaboration
From October, £1 million and £500,000 will also be made available from within health boards' existing allocations to support the implementation of a pharmacy quality programme and collaborative working between pharmacies and other primary care providers through a network of primary care clusters.
The details of this remain unclear, but Mr Perrington says the hope is that the Welsh government and Community Pharmacy Wales are working together to ensure the new programme is "well considered and practical to implement, with a focus on development and collaboration".
Mr Mudhar suggests it could be akin to what is being tried in England "in that there will be a series of activities such as IT connectivity with GPs, recording services outcomes electronically and generally raising the standards of pharmacy".
Mr Aggarwal says a priority for NHS Wales is "to reduce variation and increase quality", and that the pharmacy quality programme will become a vehicle for this to happen. "From my perspective, it is important that any change really impacts on quality and the programme does not become a tick-box exercise, as this is the only way it will win the approval and support of the pharmacy teams," he says.
Success also hinges on collaboration. "Wales needs an integrated health system that includes community pharmacy, so it's essential that we collaborate with other health professionals to deliver the services that the NHS and people of Wales need," says Mr Perrington.