Are pharmacy staffing levels being reduced?
P3 Business Group
Are pharmacy staffing levels being reduced?
Have you made adjustments to your staffing levels due to the threat of pharmacy funding cuts?
Comments from the P3 Business Group (August 2016)
WE'RE FOCUSING ON NON-PEOPLE COSTS
We have not adjusted staffing levels in our pharmacies. Instead we have been focusing on driving down non-people costs, while engaging our pharmacy teams to focus on driving growth in pharmacy services and items.
Jay Patel, CIO and director, Day Lewis Pharmacy
CUTS ARE BEING CONSIDERED
We haven't made any reductions to staffing levels yet, as the cuts have not been finally enacted. Staffing levels have been carefully controlled for some time so there is little scope for real reduction anyway, but I think we will be looking carefully at reducing hours and questioning the need for replacements if staff move on.
Peter Cattee, CEO, PCT Healthcare, Derbyshire
ONE HOUR A DAY CUT BACK
Yes, everyone has had an hour per day cut, except the pharmacist, and unfortunately, there are probably more cuts to come.
Coll Michaels, director and superintendent pharmacist, Calverton Pharmacy Ltd, Luton
REDUCING UNPROFITABLE SERVICES
Yes, very much so. I don't fully staff the pharmacy in the first half hour or the last hour the pharmacy is open, and also we train new staff to NVQ level 2 – not to level 3 anymore. I use a member of pharmacy staff for deliveries rather than having a delivery driver waiting in the pharmacy, and have cut delivery times using our app. I have also been reducing our unprofitable extra services, such as supplying MDS to care homes. The aim is to have a smaller turnover, but a more profitable business. Work out how much it costs to provide a service and you may be surprised how little return you make per member of staff.
Gary Jones, pharmacist, Borth Pharmacy, Cardigan Bay
STAFF ARE MY PARTNERS IN EFFICIENCY
We are in a quandary – our prescription numbers are up, which means we need the workforce, but the cuts mean that something has to give. I have decided that staff are not the enemy when it comes to costs: they are allies in austerity, partners in efficiency, supporters in quality and the best friends you can have to spread the huge workload and reduce risk. Members of my team should be the last to go, because we'll never look after our patients if we don't look after our own staff – and happy staff mean happy patients. So I have decided to cut back on the less profitable patient services, namely NMS and hepatitis B/C screening. Which service is next depends on how bad the bottom line gets.
Sultan 'Sid' Dajani, pharmacist, Wainwrights Chemist, Bishopstoke
NO INTENTION OF MAKING CUTS TO STAFFING
Actually, I have no intention of cutting our staffing levels – because our staff are our biggest asset. We need the current number and mix of staff to provide a safe and efficient service. Any cuts to staffing levels would compromise patient safety.
Peter Badham, managing director, Badham Pharmacy, Gloucestershire
 
To get involved with the P3 Business Group, to share your comments and suggestions for everyday pharmacy, contact carolyn.scott@1530.com
 
 
 
 
 
 
Sponsored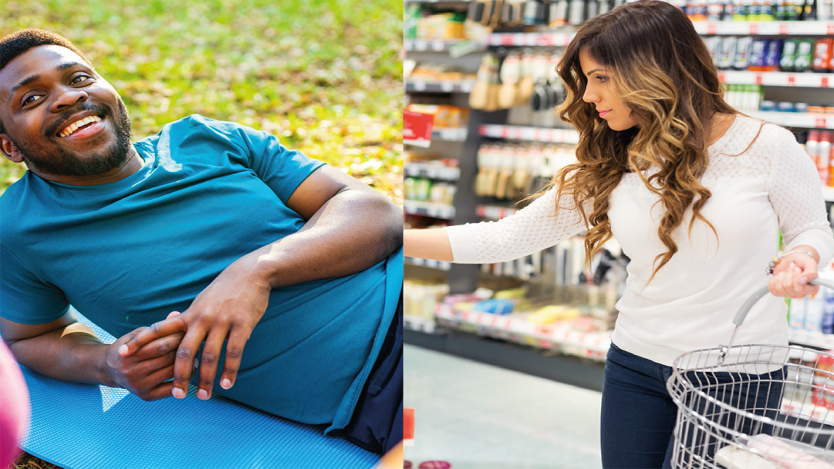 Sponsored Education
Learn how to recommend the most suitable emollient for your customers in this interactive video
Sponsored Education
Work through a customer consultation to determine the possible cause of stinging, gritty eyes and recommend an effective treatment to help ease these symptoms.
Record my learning outcomes