Merchandising: Are you ready for spring?
Insight
Merchandising: Are you ready for spring?
The daffodils are out and the tree blossom is on its way, but don't wait until spring has sprung to make the changes in your pharmacy that will help customers to navigate key categories. P3 takes seasonal advice from Ceuta's Chris Clarkson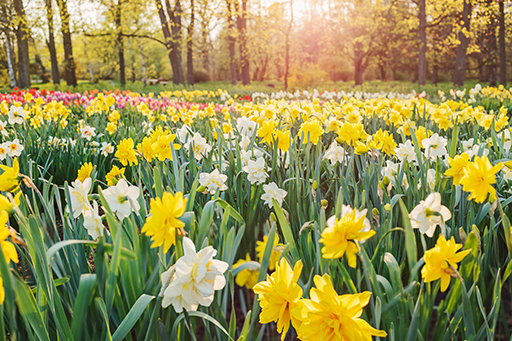 Spring is the time when people start to think about their wellbeing. They are looking forward to lighter evenings and summer ahead, and they want to be feeling great and looking good. More people are out on the street in spring than in winter – and those potential customers are all walking past your window.
The pharmacy needs a bit of a change around at the start of the season to position hay fever, early trips abroad and skincare at the top of the agenda. But leave it too late and your customers may have already made their purchases elsewhere.
So, what's on the springtime 'to do' checklist for pharmacy merchandising?
Think about wellbeing themes for spring
Whether it's having another attempt at losing weight, getting down the gym or looking to sort out that troublesome athlete's foot, what do you want to communicate to people that will help them as they brush off the winter's gloom?
Get the timing right to make changes
Too busy to reorganise the store? Delaying by even a few weeks might mean that you don't have the correct focus on a category when people are looking for it – for example when people are buying their medication in advance of the hay fever season. "If people don't see what they need, they are unlikely to ask, and will simply go somewhere else to make their purchase – or will forget until they are prompted to buy elsewhere," he says. Be clear about when the various seasons begin and end.
Use the advice available
The major multiples have seasonal marketing down to a fine art, comments Mr Clarkson, so make a point of watching what competitors do – in-store and online. Plan your own timetable carefully for best results. For example, how successful your hay fever season is will be partly down to how well you prepare. "Pharmacy teams know they need to be doing this, but it all depends on just how well they do it," he says. "The category insights that the major multiples have is very clever. This is where Ceuta's pharmacy representatives can help with advice."
Refresh knowledge about springtime conditions
Make sure that the whole team revisit the categories most relevant for this time of year to refresh their knowledge, and ask reps for support with this if you wish, suggests Mr Clarkson. Perhaps ask one member of the team to review the products
and latest treatment advice, say for allergies, and share it. Then take steps to ensure the team actively offer that advice to people buying the products: "Do you have any questions? Is there anything you'd like to know about hay fever while you are here?" This is the depth of advice that people expect from pharmacy.
Set up visual cues around the pharmacy
Use an annual seasonal calendar approach to highlight different health and wellbeing messages over the year, and make use of seasonal point of sale materials you are offered, advises
Mr Clarkson. "The typical dwell time in pharmacy is seven minutes – encourage people to have a look around and browse."
Plan ahead to stock your shelves
It does help to plan ahead to purchase stock when what you need is on offer. "It makes sense to buy early and save money, rather than having to buy later without the deal," suggests Mr Clarkson. "You will sell allergy products all year round anyway. Simply base your order on what you did last year; your rep will have a record of that."
Get the mix of products right
Consider what you need on the shelves carefully. For example, the hay fever category is well branded and there are also lots of generics available. Ceuta's advice is to ensure a good choice of brands. "Your mix of products should be brand heavy. Offer three or four brands and one generic. As there's little difference between generics, there's no need for more than one."
Decide on your approach to selling
Be clear on what branded products are offering you as a business, he suggests, and discuss this as a team. "Typically, independent pharmacy will offer people the cheapest option on the shelf, whether that's what they came in to buy or not." Is that always the right approach, he asks? Pharmacies should be realistic about margin. In fact, a customer may even be dissatisfied with a cheaper alternative, he suggests.
Think about what else people might need
Don't forget the classic link sell, suggests Mr Clarkson. "Eye drops may help someone to feel a lot better and tissues are an essential if you have a runny nose. Why not buy them now?"
Sponsored
Sponsored Education
Bust the myths around acne causes so you can recommend effective products and self-care advice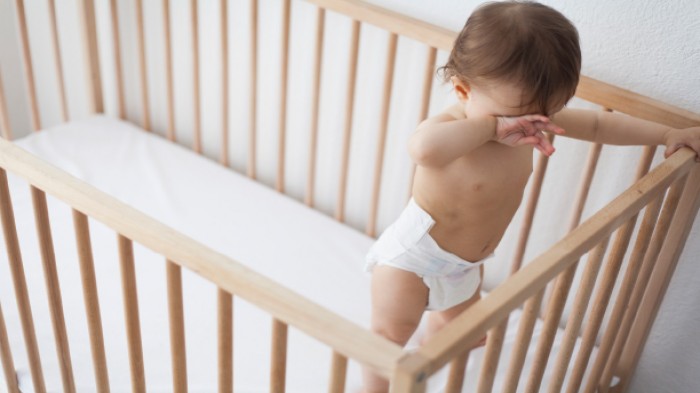 Sponsored Education
Prepare to advise parents and carers on appropriate management of their children's eczema.
Record my learning outcomes