Healthy living
Testing times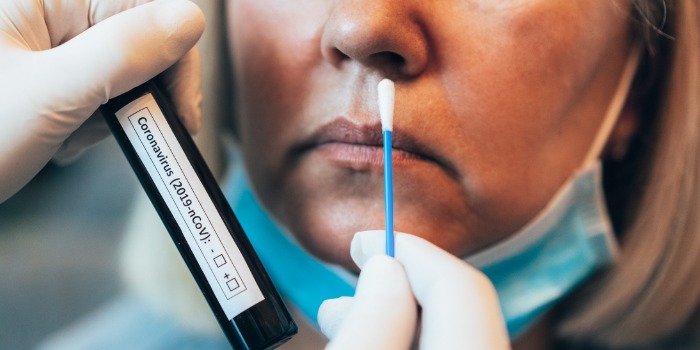 As overseas travel gradually opens up, the need for affordable and easy to access PCR (polymerase chain reaction) tests is growing and an increasing number of pharmacies are offering this service. With GP appointments and routine screening tests still backlogged, pharmacy is filling the gap with in-store testing and at-home kits.
"The diagnostics category has become much more prominent over the last year, as the value of screening and testing has been brought to everyone's attention," says Ade Williams of Bedminster Pharmacy in Bristol. "This has put pharmacies in a great position, with increased demand for these services. I think that during the pandemic people have had more time to reflect on their health and are taking better care of themselves."
Charlie Fox, sales director at Omron Healthcare Europe, says: "The events of the last year have resulted in both a consumer market push and health service pull for at home diagnostic tools. There has been a shift in attitudes from health service providers in leveraging home diagnostic data through BP monitors, ECGs, respiratory devices and thermometers. This shift has been reflected in current innovations in the market, with new technology developing to enable remote patient monitoring."
Numark's patient services manager Lucy Morris believes that point of care testing and self-test kits offer real opportunities for pharmacy. "As appointments become more difficult to make and the NHS has increased pressures, community pharmacy is ideally positioned to offer alternative routes to allow customers to review their own health," she says. "With increased availability of private PGDs and more independent prescribers, the availability of appropriate treatment for some conditions, such as UTIs, is more widely available in the community."
The events of the last year have resulted in both a consumer market push and health service pull for at home diagnostic tools.
Vinay Patel, Alphega pharmacy services and contract pharmacist, says: "The health screening and diagnostics category has gained significant interest during the pandemic. Patients with long-term health conditions such as diabetes and high blood pressure have had no choice but to take ownership of their condition by self monitoring using devices purchased through community pharmacy. There has also been an uplift in the uptake of PGD-led test and treat services such as the UTI and allergy services."
NUMARK'S HEART HEALTH PILOT SERVICE
Some 50 Numark and Rowlands pharmacies across northern England are running a pilot service lasting several months to check patients' heart health. The service gives patients a heart age score and cardiovascular risk assessment based on their height, weight, BP and BMI readings. It is available to over-25s who don't have a diagnosed cardiovascular condition. Pharmacy teams also provide lifestyle advice and signpost patients to local services, if needed. The service was launched as a result of a poll conducted by YouGov on behalf of Numark, which found that many people's weight and fitness had been affected during the lockdowns. "The service is based on Qrisk2, an algorithm that works out your risk of having a heart attack or stroke over the next 10 years by answering some simple questions. It is suitable for people who do not already have a diagnosis of heart disease or stroke. The user is provided with details of the Qrisk2 score with a personalised record of their readings and health improvement plan," says Numark patient services manager Lucy Morris.
Covid testing in pharmacies
In February, Public Health England (PHE) changed its guidance to allow pharmacies to provide point-of-care Covid-19 tests to the public. There are now more than 900 private providers of Covid-19 tests, including many pharmacies. All private test providers must have accreditation from the United Kingdom Accreditation Service (UKAS). There are three stages to the accreditation process:
Organisations who are providing sample collection and/or laboratory services must apply for the accreditation via a self-declaration form to show they meet the minimum standards
The organisation must complete UKAS appraisal within four weeks of completing stage one
The organisation must complete full UKAS accreditation within four months of completing stage two.
Full guidance can be found at on the UKAS website.
While free PCR tests are available for anyone who has symptoms or has been advised to have a test, people who don't fit those categories but need a test for other reasons have to pay privately. With travel starting to reopen, the market for private providers is growing fast. So, what should you consider if you're thinking about supplying PCR tests from your pharmacy?
"This is a rapidly changing landscape, so pharmacy owners and pharmacy professionals must take responsibility when deciding whether to offer any type of Covid-19 test, whether this is a private service managed by the pharmacy or is part of a national or local initiative," says the GPhC. "You should carefully consider the relevant guidance available from the MHRA and public health bodies, UKAS and our regulatory standards and guidance, when deciding whether to offer a particular test within your pharmacy. You should also carry out a full and thorough risk assessment."
Providers of private testing need to self declare that they meet the minimum standards for privately provided testing, and will be listed on www.gov.uk as a private sector testing provider. Pharmacies offering Covid-19 testing for 'Test for Release for international travel' should also follow government guidance, as set out on that website.
The NPA is partnering with Medicspot to offer discounted prices for pharmacies that want to sell PCR test kits. Medicspot provides a service to manage DHSC approval and has developed a support tool to help NPA members who sell their testing kits, which are offered at a 16-28 per cent discount. NPA insurance covers the sale, supply and use of the tests.
Superdrug was the first high street retailer to launch a saliva-based home PCR test. Costing £120, it is available from its pharmacies and from its website. Boots has launched a self-test PCR kit at £65 from selected stores and online. It also offers an in-store PCR test service (£99) at 200 stores, offering results within 48 hours. Both tests can be used as pre-flight tests and Boots is accredited to provide the Government's Test to Release scheme. Ade Williams says: "Our PCR tests for travel and the Test to Release service have been really popular and are likely to increase over the summer. We are seen as a trusted setting for tests as customers also want professional support when they get their results. We set up our Covid testing service to make it the most competitive we could, and we welcome any effort from the Government to bring prices down."
On the subject of price, Mark Robinson from Connect2Pharma, says: "Pharmacies generally work with external laboratories to deliver PCR tests. The return for these tests has been good, but the turnaround time is very tight. The Government has tried to negotiate a lower price for travellers, which might impact the pharmacy business. PCR test prices are coming down, with some travel agents having negotiated prices of less than £60 for their customers."
Connect2Pharma's FlowFlex rapid antigen test has just been awarded a CE mark for self-testing, including for asymptomatic patients.
Multibrands has introduced the Panodyne Covid-19 neutralising antibody test kit for effective evaluation of the body's immune response to the vaccine. The kit is recommended as a post-immunisation test to help assess the body's immunity and the effectiveness of the vaccine.
Other diagnostic and screening tests
Pharmacies have stocked diagnostic tests and offered screening tests for many years, but the pandemic has led to more customers relying on their local pharmacy for these services.
"The pharmacy is a key community point of contact for anyone needing advice or support," says Dr Andrew Botham, co-founder and chief scientific officer at TestCard. "Pharmacies are more available than GPs and people are more willing to pop in for a chat than having to justify making an appointment at their surgery. Health screening sometimes gets a bad rap as it takes up appointments and valuable GP time for people that are potentially healthy."
Health screening sometimes gets a bad rap as it takes up appointments and valuable GP time for people that are potentially healthy
Ade Williams says popular tests at Bedminster Pharmacy include cardiovascular health checks, vitamin D status and allergy tests. "I believe it's time for pharmacy to get more competitive and to move away from just offering interventions towards a more holistic approach," he says. "For example, by offering a cardiovascular health check rather than just BP monitoring. You can link this service to other services you offer."
Mr Fox says: "A core value for technology is accessibility and making health management easier. This also goes for pharmacists themselves, who are often more readily accessible as a personal go-to for health advice. By combining the two, pharmacists can provide patients with more informed and personalised advice and insights. With patients monitoring their own health and discussing results with pharmacists, they can potentially spot warning signs that need further attention from a doctor or point out new products that can help manage conditions."
Outlook for future growth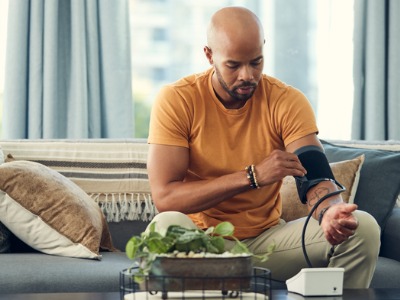 "The major areas which will provide the greatest value are working with long-term conditions which traditionally require high footfall through surgeries and hospital outpatient clinics, and screening for conditions which are either frequently missed or have serious repercussions if allowed to progress unchecked," says Dr Botham. "Handheld technology is improving all the time. Combine this with the pandemic driving digital health initiatives more than ever before and I expect the next year to be an explosion of opportunities."
Mr Williams would like to see more training from manufacturers for pharmacy staff. "It's really important that staff understand how to interpret test results, as this will give them more confidence when offering these tests to their customers," he says. He sees the category as a potential growth area for pharmacy, with many opportunities to offer services. "In partnership with our fertility clinic, for example, we are planning to do some of the initial screening tests with customers."
And what to stock? "People are more educated in their health than they have ever been, but they tend to be educated by exception," says Dr Botham. "They read the horror stories and worst case scenarios; social media can make rare conditions seem everyday. So there are two types of screening: those where there is a clear clinical utility and opportunity to improve an individual's experience and increase access to healthcare, such as the UTI test, and tests for those who are genuinely worried about their health, setting their mind at rest and providing support and information."
Numark' OTC business development executive Cathy Crossthwaite says the membership organisation's most popular products are blood pressure monitors and blood glucose test devices and strips. "Knowledge of self-test devices and testing kits is ever expanding," she says. "An example of this is pulse oximeters. There was a rapid increase in knowledge of their availability during the pandemic as this was reported as a beneficial way of monitoring oxygen levels if you contracted Covid-19."
How to build a successful category
"Effective communication and consultation skills are key. The biggest barrier in testing is the confidence of the individual, as in the beginning it can be intimidating. Choosing at-home diagnostics that support people in real time and provide clear guidance will definitely help," says Dr Botham.
"If offering a screening or diagnostic service, it is important to have a quality assurance process in place," says Ms Morris.
"Try to ensure someone is on hand to answer any questions and support with use, should a customer be looking to purchase a product. If they're buying a BP monitor, offer to show them how to use it. If a customer is unsure about use of self-testing kits, there are various services available in pharmacy that can take the place of these," says Ms Crossthwaite.
Mr Patel says: "Stock devices that are accurate, affordable and obtained from a reputable source – in the case of BP monitors and glucose testing devices, most patients are not willing to part with more than £25-30."
Product news
Omron has launched Hypertension Plus, a remote patient monitoring platform. The platform aims to aid healthcare practitioners in the remote treatment of patients, and has the potential to cut up to a third of related GP appointments. Based on algorithms, the platform allows patients to log their BP readings, which are then shared with their GP. Also new is Omron Complete, a two-in-one ECG and BP monitor for home use, designed to help make detection of atrial fibrillation in patients more common and routine.
Views of the P3pharmacy category panel
"We offer BP monitors, pregnancy and ovulation tests, and free lateral flow tests. Customers who come in for diagnostic tests such as ovulation kits may have been recommended to us by their GP. It's important to ensure you have plenty of leaflets on display for local services you can signpost customers to: not every woman will welcome a positive pregnancy test result. Put kits where customers can locate them quickly and won't have to ask. They prefer to keep this private."
Sarina Mughal, Day Lewis, Knightsbridge
"We offer BP testing, which is popular and has increased as we've been open through the pandemic. We refer patients back to their GP with any concerns. We also do courtesy BP checks for women on the Pill as they haven't been able to see their GPs. Women feel relaxed with us and we plan to continue offering this. We stock pregnancy tests; it's important to keep them easily accessible as people don't always want to ask, especially in a village pharmacy where everyone knows everyone."
Fiona McElrea, Whithorn Pharmacy, Dumfries and Galloway
"With travelling abroad on the agenda again, the most common questions I get are when to complete a Covid test before travel, how long the results take and how much it costs. Most people require a PCR test to travel; some require testing while self-isolating on their return, depending on where they've been. This is a great service – demand is there. But if you decide not to provide PCR testing, at the very least speak to your local health board and provide lateral flow tests."
Ellis Nugent, Well Pharmacy, Llantwit Major, South Wales
Sponsored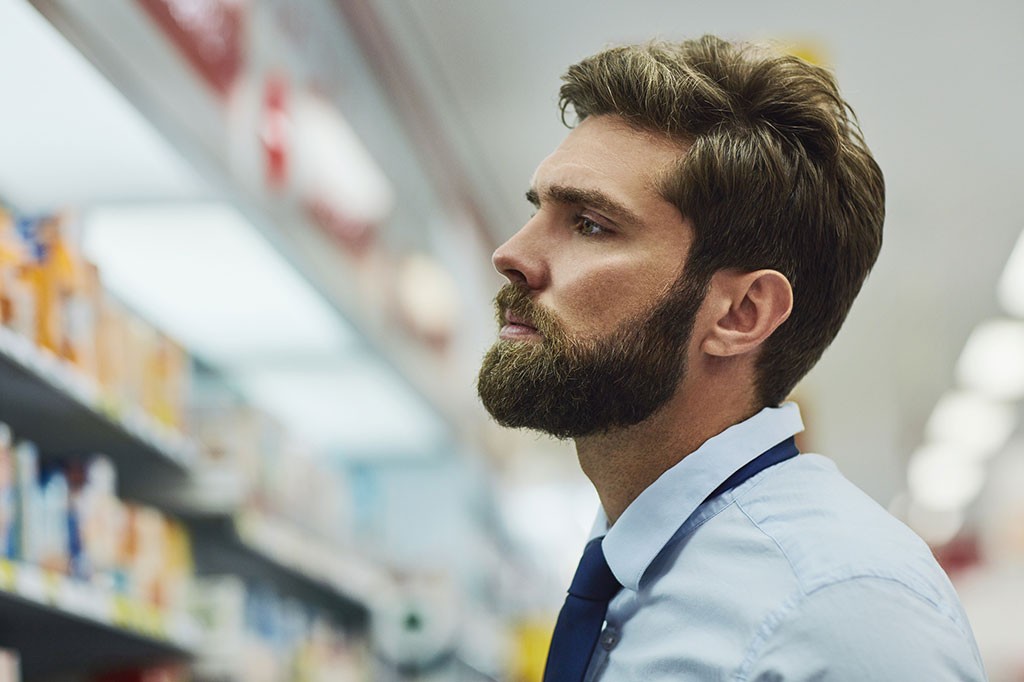 Sponsored Education
Get back to basics on the causes and impact of erection problems so you can confidently support your male customers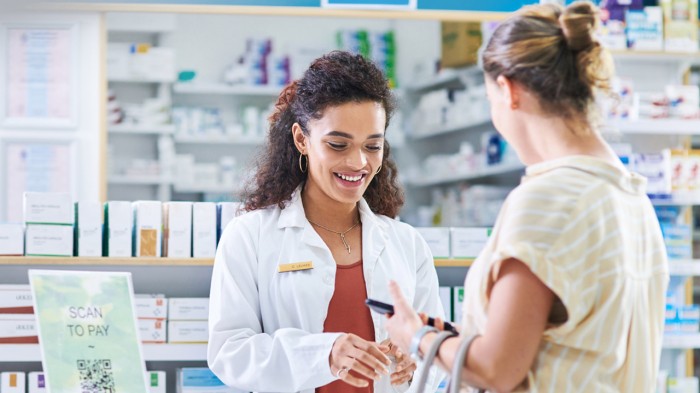 Sponsored Education
Refresh your knowledge on managing mild to moderate pain and understand when a combination product can help.
Record my learning outcomes