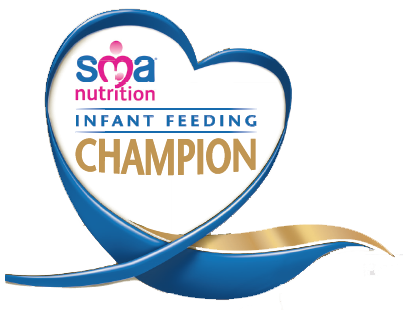 Pharmacists are invited to sign up and register their team as SMA® Nutrition Infant Feeding Champions
Champions will receive training resources to help them support parents to make the right nutritional decisions in the first 1,000 days of their baby's life, from conception up to two years of age – a vitally important period for healthy baby development.
This will continue to grow the network of SMA Nutrition Infant Feeding Champions throughout the UK – offering parents an accessible healthcare advice service on the high street.
REGISTER TODAY!
Benefits to your team in becoming SMA Nutrition Infant Feeding Champions
What the team receives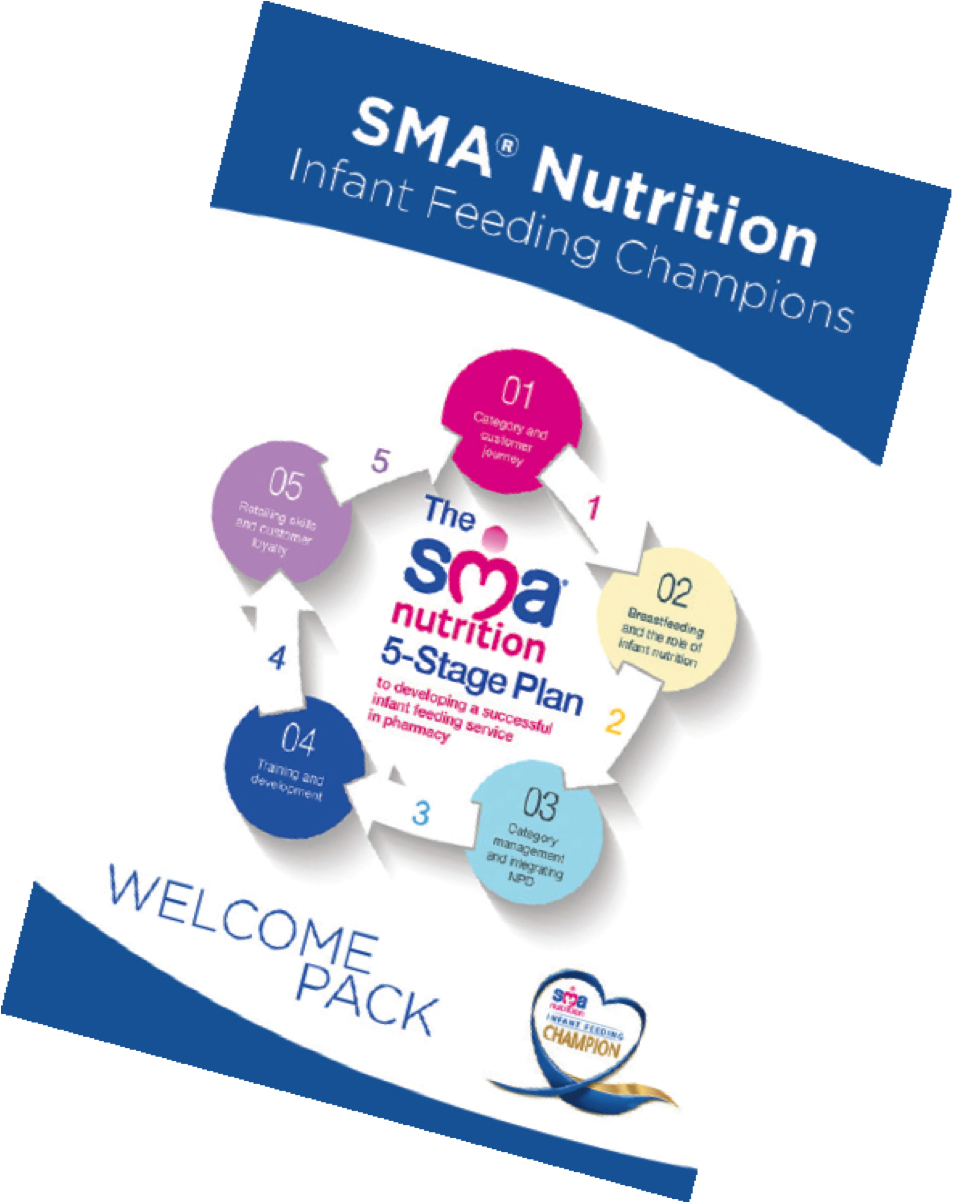 The SMA® Nutrition 5-Stage Plan – supporting you and your team to provide an infant feeding service that ensures parents are well supported throughout their infant feeding journey

The Infant Feeding Guide – an essential guide for healthcare professionals

Product Advice – guidance on the full range of SMA Nutrition products

Help Line Advice Cards – handy wallet-sized information cards to pass on to your customers

Conversation prompter – eye-catching signage to be placed on the counter, directing customers to ask for infant feeding advice.
Benefits to customers
Awareness of your pharmacy's infant feeding service, providing customers with accessible and professional healthcare advice on the high street.
About SMA® Nutrition
SMA Nutrition is a range of scientifically developed formulas that reflects the latest research and innovation to help meet the nutritional needs of babies. Every product has a tailored nutrient profile for each stage of growth and development. SMA Nutrition has a range of core and special feeds, as well as a range to support preterm and low birthweight babies.
Ensure prior consent is obtained from the team member to be enrolled for the collection of their personal data (name and job title). Details will be used solely by Communications International Group to administer the SMA® Nutrition Infant Feeding Champion network. All personal data processed by CIG and SMA® Nutrition will be processed in accordance with the Data Protection Act and the privacy policy will apply (for more information please see www.nestle.co.uk/privacypolicy or contact Communications International Group on 020 7534 7218). Completion of this form will be deemed as acceptance of this policy.

®Registered Trademark ZTC1694d/01/2017